Volunteer
ART Friends Volunteer Auxiliary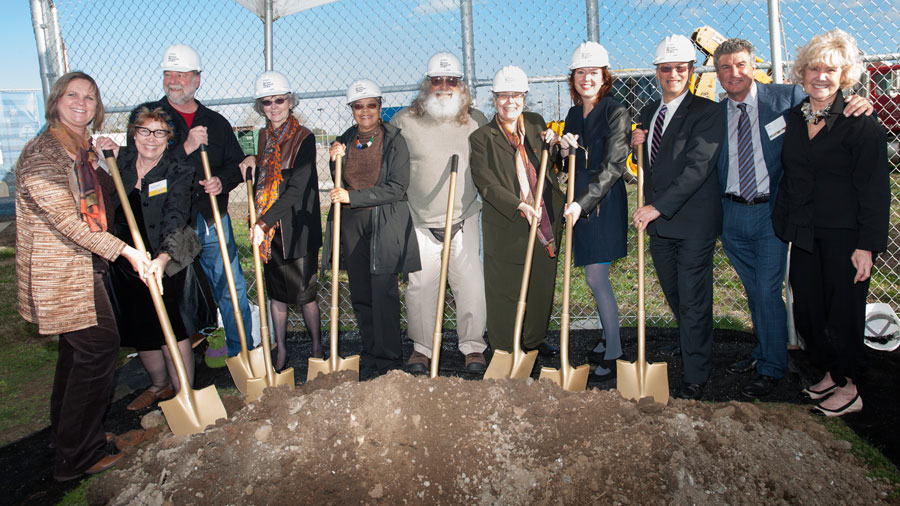 Interested in volunteering? The Manetti Shrem Museum welcomes volunteers as part of the ART Friends Volunteer Auxiliary, which offers a variety of opportunities to be part of expanding the museum's outreach and creating convivial art experiences in the museum's galleries and program spaces. There are five ways to participate:
Greeters work alongside student front-of-house staff to welcome visitors to the museum. Volunteer Greeters provide information and ensure a hospitable environment for all who visit.
Makers guide participants in a range of making activities. This volunteer position offers an opportunity to share art making and teaching skills and to deepen visitors' creative experience.
Gallery Hosts facilitate conversations about art and ideas. By sharing provocative questions and conversation prompts, Gallery Hosts help facilitate visitor engagement.
Ambassadors share their knowledge of and enthusiasm for exhibits and programs by representing the Manetti Shrem Museum at events in the community and with campus partners.
Valentine's Community Project volunteers work with staff to organize and present an art-based community fundraising event every other year.
Join the ART Friends Volunteer Auxiliary and be part of making the museum the go-to place for transformational experiences with art. Training appropriate to each area of focus will be provided. 
If you are interested in becoming a Manetti Shrem Museum Volunteer, please fill out our email subscription form and check the box "I want to volunteer for the Manetti Shrem Museum! Please send me information when it is available."
We will add you to our list and will be in touch with you very soon.