Current Exhibitions
Susan Swartz: Breaking Away, 2006–2018
Over the past decade Susan Swartz has developed a painterly style that results in lush surfaces sculpted from the subtle accretion of color. Swartz will exhibit a survey of recent work that demonstrates a newfound synthesis and complexity in her approach to abstracting the natural landscape. This, her first exhibition in California, follows a series of solo exhibitions in major European art museums.
Curator: Rachel Teagle, Founding Director
On view June 30–September 2, 2018
Opening reception July 15, 3:00 PM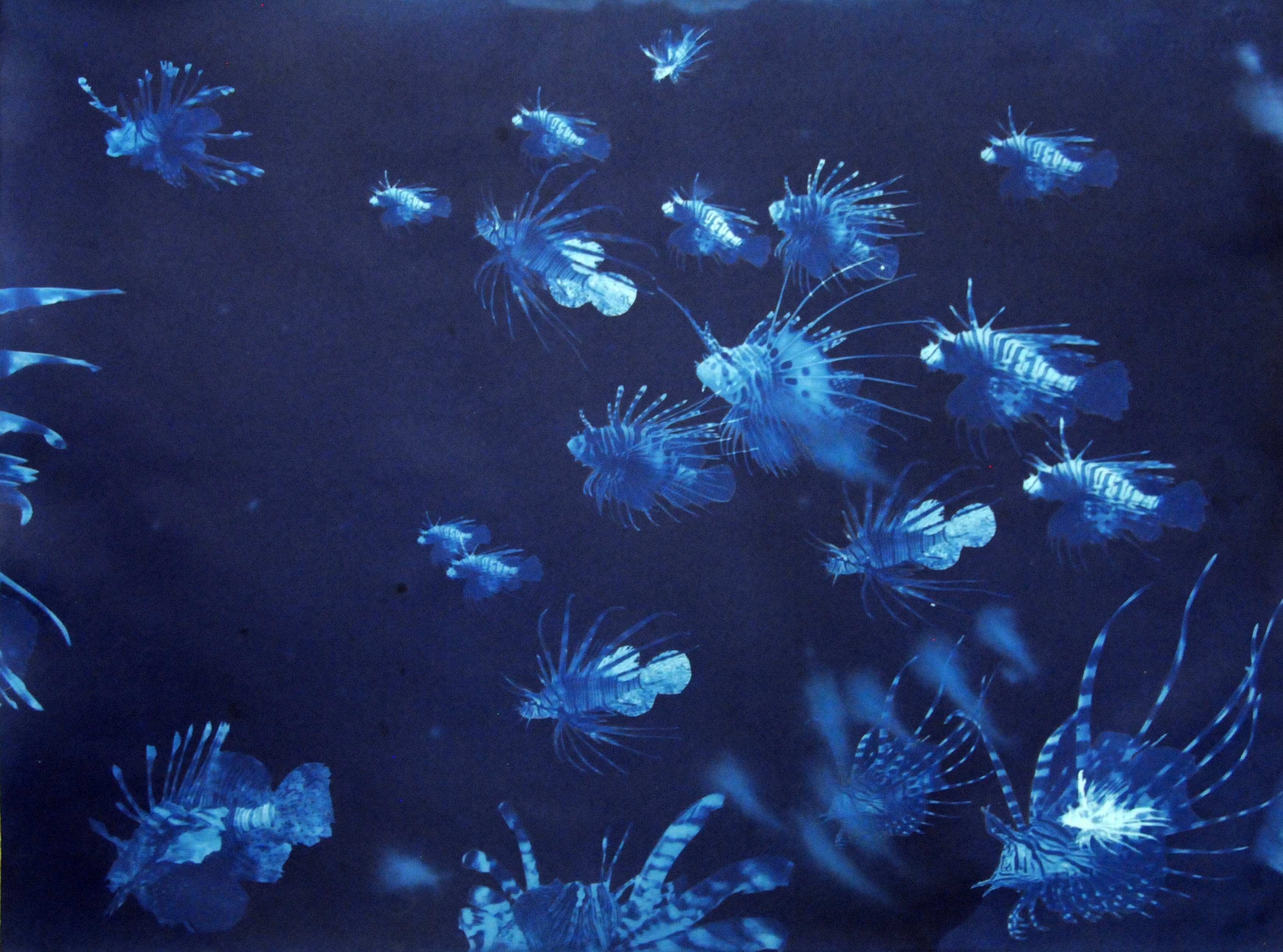 Andrea Chung: You broke the ocean in half to be here
Andrea Chung's practice finds unexpected intersections between materials, processes, and places. Chung creates installations that offer critical insight into legacies of colonialism and migration. This exhibition—Chung's first traveling museum exhibition—highlights her inventive use of collage, printmaking, and photography in an installation that examines the predatory, non-native lionfish that has proliferated recently in the Caribbean Sea, destroying the local ecosystem. With their cyan-blue color, the prints conjure a fantastic underwater world, but they also present a potent allegory of colonization.
Traveling exhibition from Museum of Contemporary Art San Diego
On view June 30–September 2, 2018
Opening reception July 15, 3:00 PM