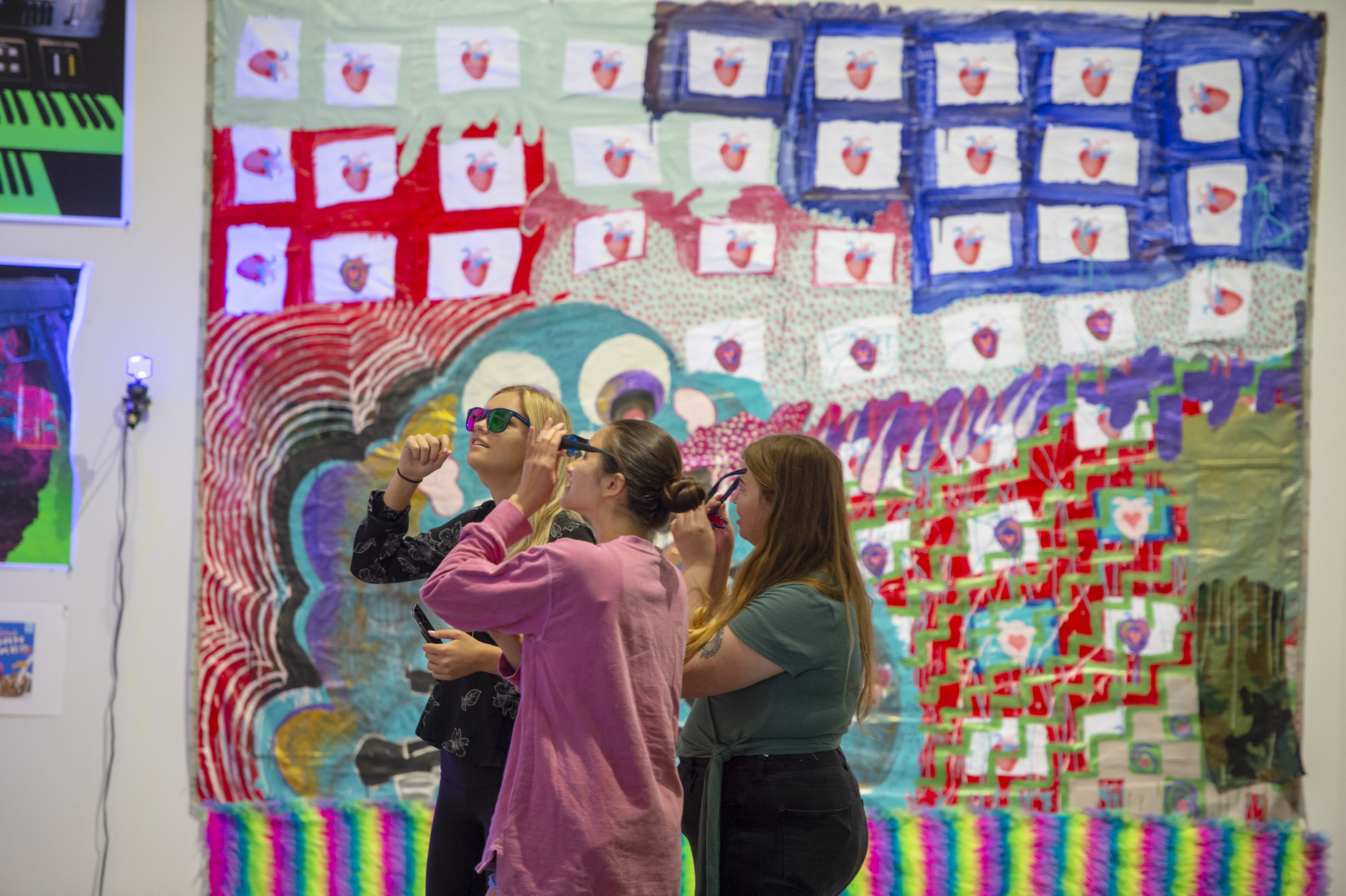 The Manetti Shrem Museum builds on the university's legacy of excellence in the arts to bring the transformational power of art to everyone. We are committed to offering engaging experiences that reflect and serve the UC Davis community through our public events and programs.
Download a copy of the winter season exhibits and programs brochure (pdf).
Cherríe Moraga in Conversation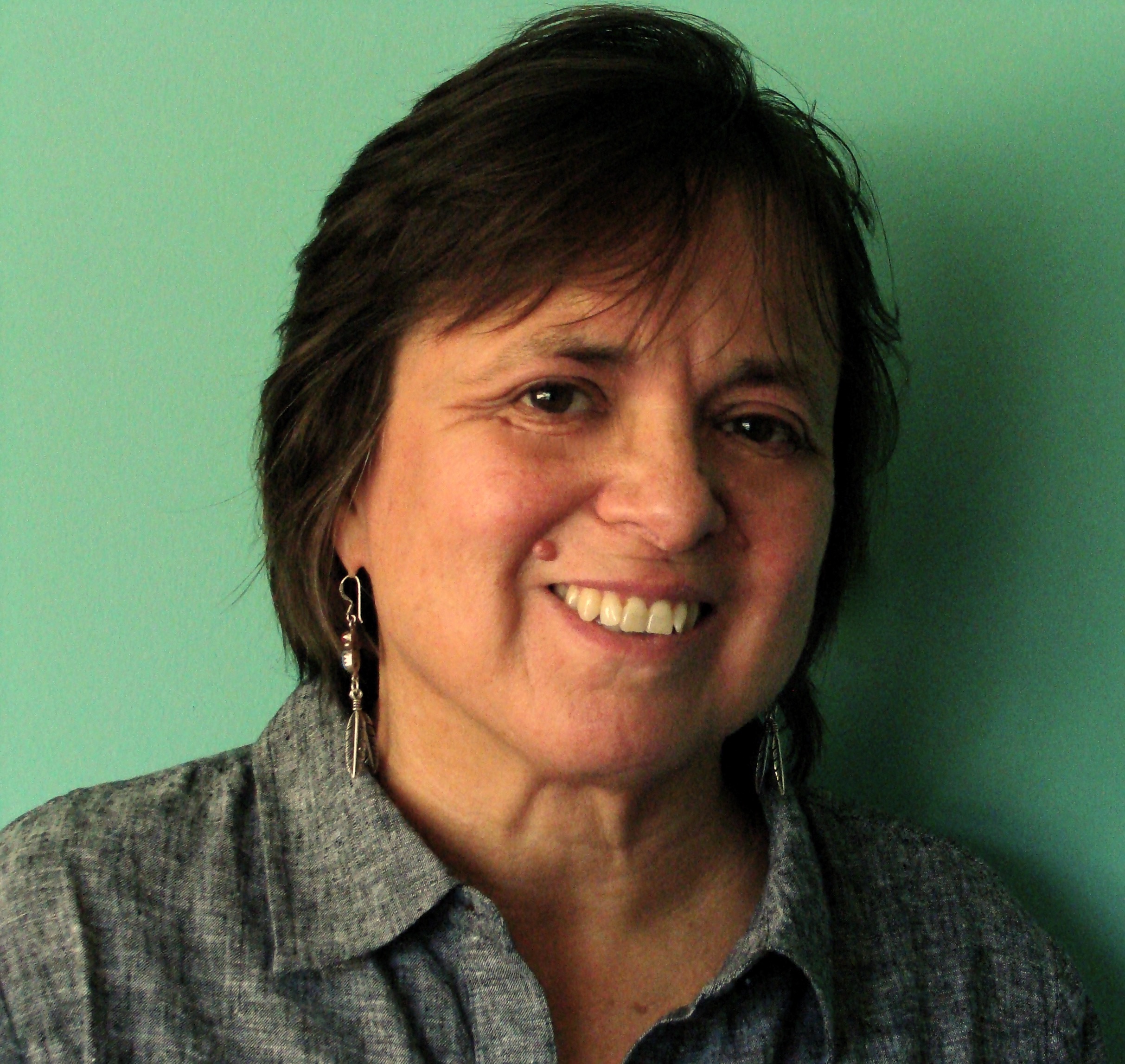 Thursday, February 14
4–5:30 PM
Cherríe Moraga is an internationally recognized poet, essayist and playwright whose professional life began in 1981 with her co-editorship of the groundbreaking feminist anthology, This Bridge Called My Back: Writings by Radical Women of Color. The author of several collections of her own writings, including: A Xicana Codex of Changing Consciousness, Loving in The War Years, and Waiting in the Wings: Portrait of a Queer Motherhood, Moraga is the recipient of the United States Artists Rockefeller Fellowship for Literature, the American Studies Association Lifetime Achievement Award, among numerous other honors. As a dramatist, her awards include an NEA, two Fund for New American Plays Awards, and the PEN West Award. In 2017, Moraga's most recent play, The Mathematics of Love, premiered at Brava Theater Center in San Francisco.
The fall of 2017, she began her tenure as a Professor in the Department of English at the University of California, Santa Barbara, where with her artistic partner, Celia Herrera Rodríguez, she has instituted Las Maestras: Center for Chicana and Indigenous Thought and Art Practice. Her most recent work, Native Country of the Heart, a memoir, is forthcoming from Farrar, Straus and Giroux in 2019. 
In celebration of Xicanx Futurity, Moraga will be in conversation with Susy Zepeda, Assistant Professor, Chicana/o Studies, UC Davis.
Third Thursday: Explore Your Museum
Thursday, February 21
5:30–9 PM
Celebrate the arrival of Xicanx Futurity. Explore the galleries, engage with student staff, and learn more about the artwork and the artists! Amplify your voice with drop-in forums with the Hispanic Serving Institution Student Engagement Task Force. Participate in Open Mic Night with the Manetti Shrem Museum Student Coalition. Express yourself through creating prints and buttons in the Carol and Gerry Parker Art Studio with Xicanx Futurity artist Fe Montes' politricking cart facilitated by students from Chicana/o Studies. Challenge your friends to games, enjoy free food, and listen to music; all this and more at your Museum!
Supported by: Beyond the Stats, Center for Regional Change, Chicana/o Studies, Hispanic Serving Institution Student Engagement Task Force, Imagining America, Manetti Shrem Museum Student Coalition, Sacramento Area Youth Speaks (SAYS),Taller Arte Nuevo Amanecer (TANA), Vice Chancellor of Diversity, Equity and Inclusion  
Templeton Colloquium in Art History, 2019: Art and the Enlightenment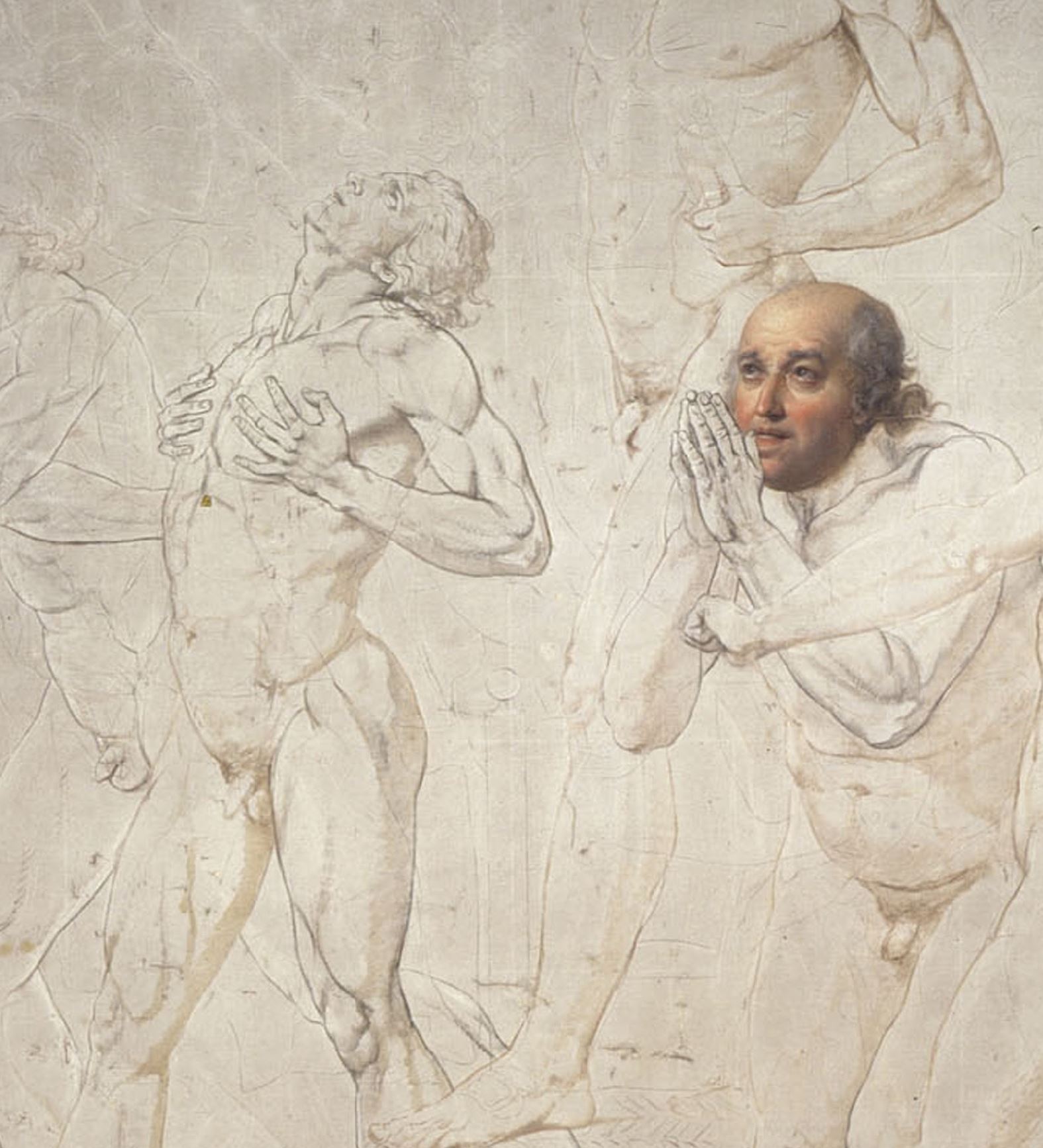 Friday, February 22
4–6 PM, reception to follow
The relationship between art and the Enlightenment is polemical. Philosophical ideals of the period centered on precepts of reason, self, society, perfection and beauty, among others. Yet, study of painting of this period demonstrates that art was not only rational and orderly, but also wildly hubristic, overambitious, and even went as far as rejecting tenets of the Enlightenment. Professors Mark Ledbury and Amy Freund, respectively, add to our understanding of art and the Enlightenment, offering insights into aesthetics of the genres of history painting and hunting art.
Speakers:
Dr. Mark Ledbury Power Professor of Art History and Visual Culture and Director of the Power Institute, University of Sydney
"Painting, Ambition, and Enlightenment"
Dr. Amy Freund Associate Professor and the Kleinheinz Family Endowed Chair in Art History, Southern Methodist University
"Men, Dogs, and Guns: Painting Against the Enlightenment"
The series is made possible by the generous support of Alan Templeton (B.A. 1982) and organized by the Art History Program in the Department of Art and Art History, UC Davis
Art Studio Visiting Artist Lecture Series: Rodrigo Valenzuela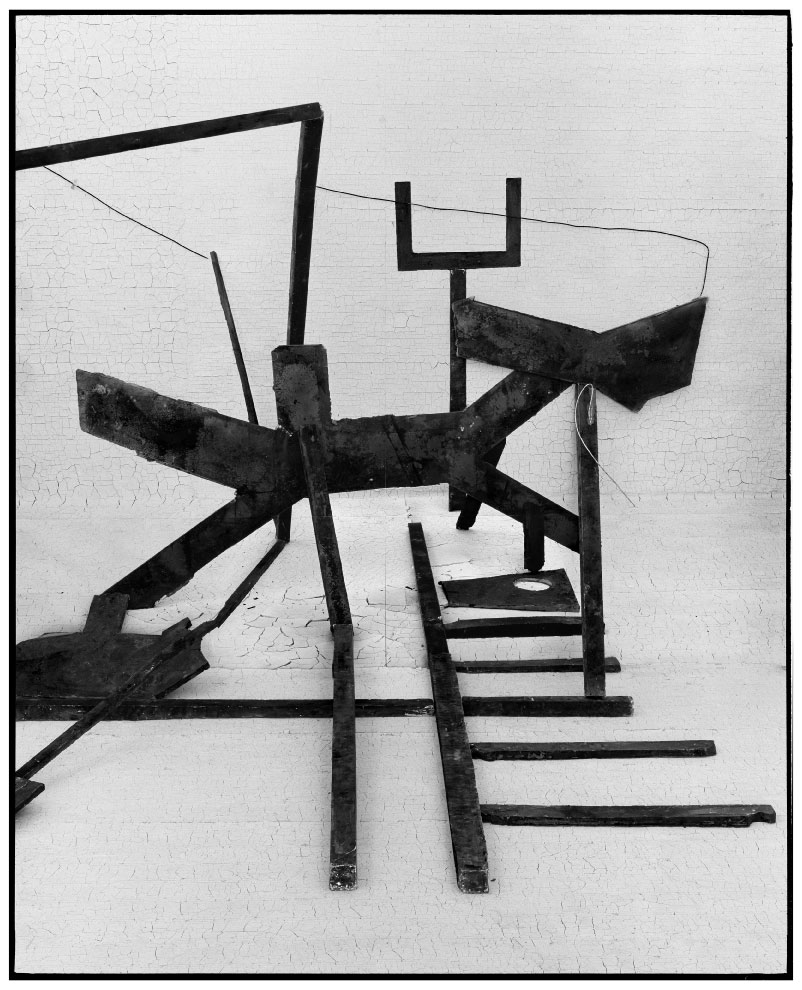 Thursday, February 28
4:30–6 PM
Born in Santiago, Chile 1982, Rodrigo Valenzuela lives and works in Los Angeles, CA. Valenzuela studied art history and photography at the University of Chile (2004). He holds a BA in Philosophy from The Evergreen State College and an MFA from the University of Washington. Recent solo exhibitions include Lisa Kandlhofer Galerie, Vienna, AU (2016); Ulrich Museum, KS (2016); Klowdenmann Gallery, LA (2016); the Frye Art Museum, Seattle (2015); Museo de Arte Contemporáneo, Santiago (2015); envoy enterprises, New York (2015) and Upfor Gallery, Portland, OR (2017).
This series is co-sponsored by the Department of Art and Art History and the Manetti Shrem Museum.
Decolonizing Healing: Everyday Rituals & Remedies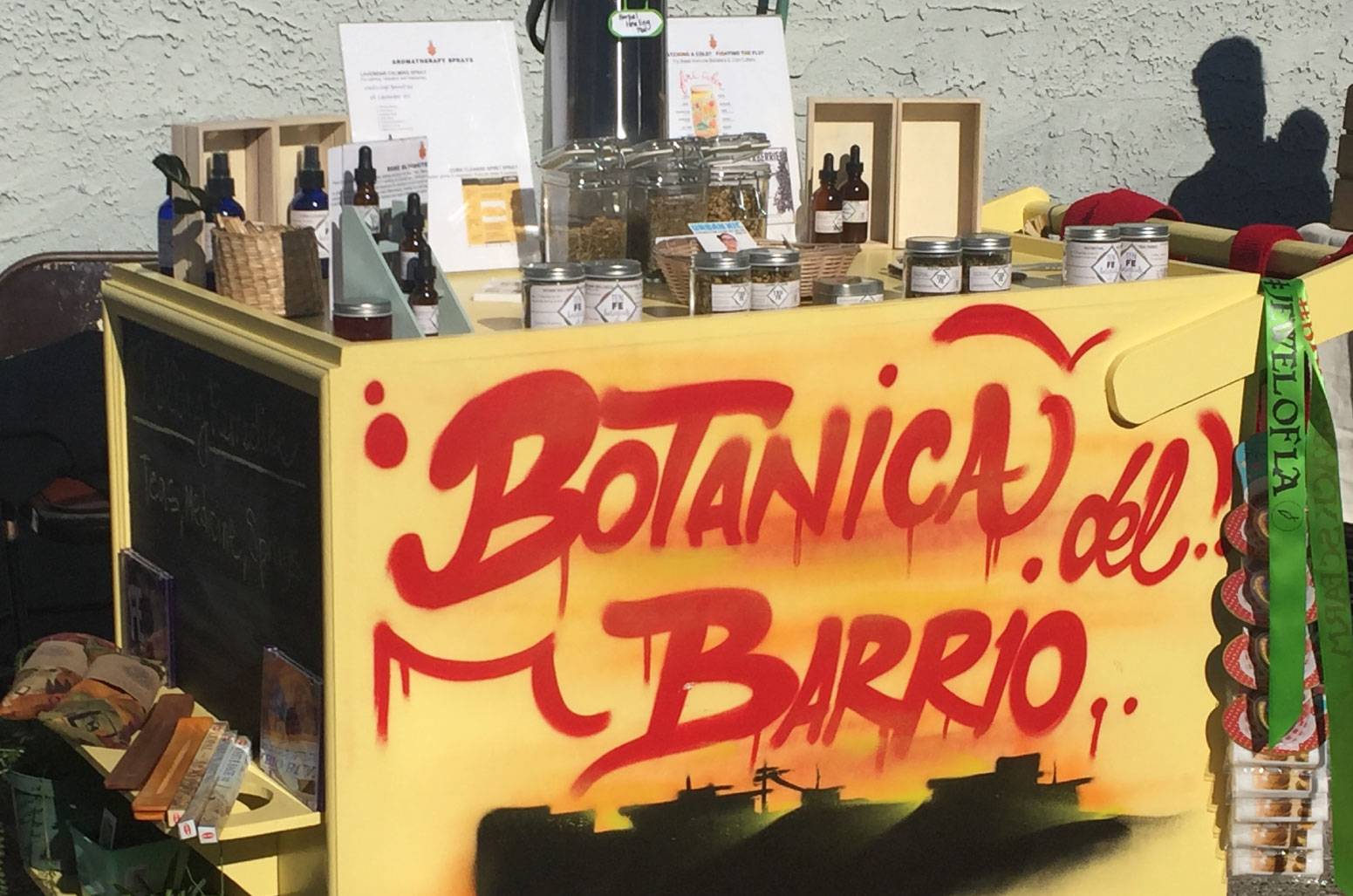 Tuesday, March 5
3:30–5 PM
This plática/discussion centers practitioners engaged in thoughtful dialogue about decolonizing healing. The focus will be on everyday rituals and remedies rooted in curanderismo and herbalism. Susy Zepeda, Assistant Professor, Chicana/o Studies and co-curator of Xicanx Futurity, is in dialogue with Lola Venado, The Botanical Bruja™, a Sacramento folk herbalist, kitchen witch, energy worker, writer, and community gatherer. Venado is the founder and host of the podcast Branch + Bone Medicine Show which serves as a connection and support to those whose Medicine stories often go unheard, and as a platform dedicated to spotlighting and amplifying the underrepresented voices of multi-cultural people of color doing their work in the modern communities of herbalism, magik, or other healing and creative arts.
The Life and Work of Manuel Neri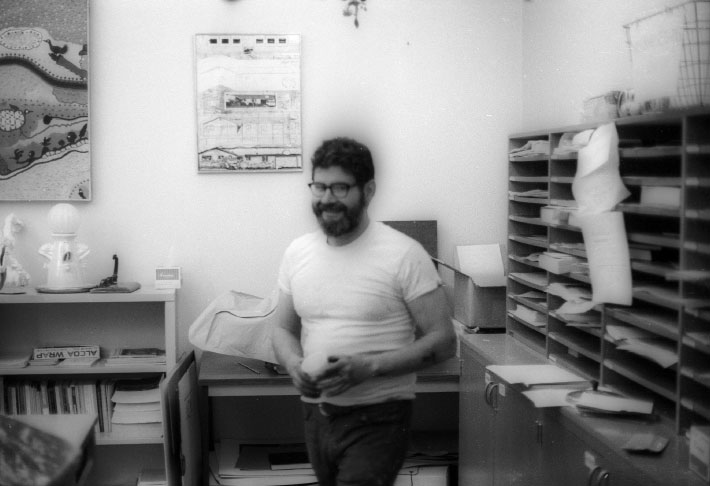 Saturday, March 9
2–3:30 PM
This talk by renowned curator Jock Reynolds (UC Davis MFA, 1972) looks at the work of UC Davis first generation artist Manuel Neri through lenses of personal memory and deep art historical understanding. Reynolds, who studied under Neri and served as his teaching assistant at Davis, is the author of Manuel Neri: The Human Figure in Plaster and on Paper (2018, Yale University Press). In this special presentation at the Manetti Shrem Museum, Reynolds will discuss Neri's studio process, which he observed firsthand, and will explore the artist's impact on the field of sculpture.
Third Thursday: Nourish to Flourish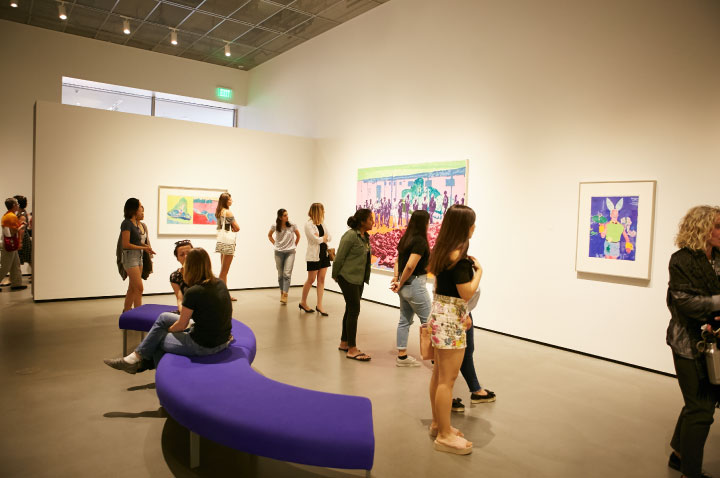 Thursday, March 21
5:30–9 PM
Discover the importance of self-care during final exams with support from the Mental Health Initiative. On the Events Plaza, learn about student resource centers on campus and ways to reduce stress. Use the Collections Classroom as a quiet study space, or the Community Education room to study café style - with music and coffee. Don't forget to take a break and roam through the galleries. Join us for a night of fun, relaxation, and self-care.
Art Studio Visiting Artist Lecture Series: Edgar Arceneaux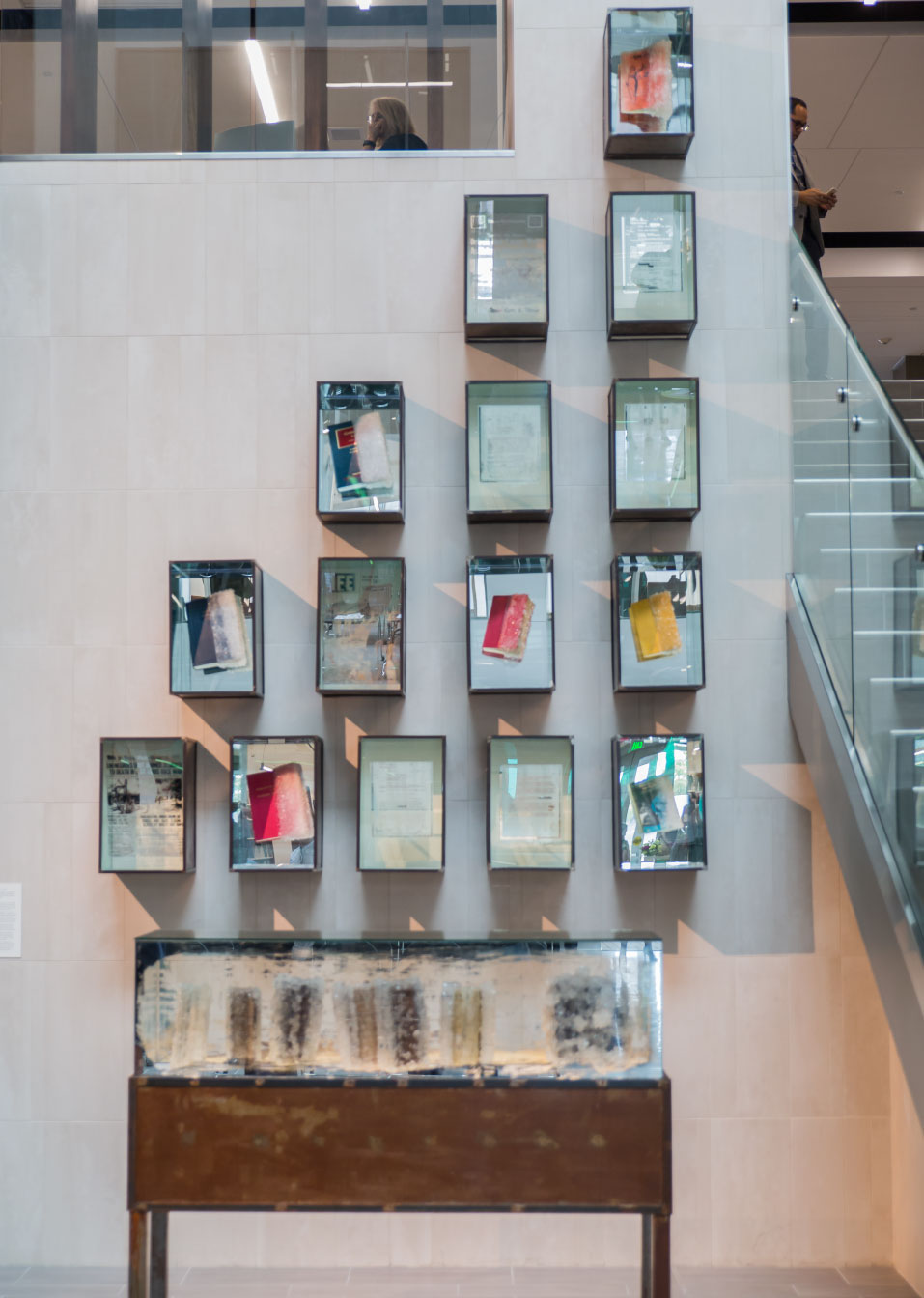 Thursday, April 4
4:30–6 PM
Edgar Arceneaux (b. 1972, Los Angeles) is an artist working in the media of drawing, sculpture, and performance, whose works explore connections between historical events and present-day truths. He played a seminal role in the creation of the Watts House Project, a redevelopment initiative to remodel a series of houses around the Watts Towers, serving as director from 1999 to 2012. His work was featured at the Hammer Museum, Los Angeles; the Whitney Biennial, Whitney Museum of American Art, New York; the Studio Museum in Harlem, New York; Performa 15, New York; the MIT List Visual Arts Center, Cambridge, Massachusetts; Yerba Buena Center for the Arts, San Francisco, among other venues. This lecture is also co-sponsored by the UC Davis Humanities Institute.
This series is co-sponsored by the Department of Art and Art History and the Manetti Shrem Museum.
Picnic Day
Saturday, April 13
11 AM–5 PM
Stop by the Manetti Shrem Museum on Picnic Day for art viewing, art enjoying, and art making! Join us under the Bill and Nancy Roe Grand
Canopy for creative activities in the shade. Head inside to visit Xicanx Futurity and experience the final weekend of Bruce Nauman: Blue and Yellow Corridor.
The museum is free for all!
Intersectional Feminism in Museums: Panel Discussion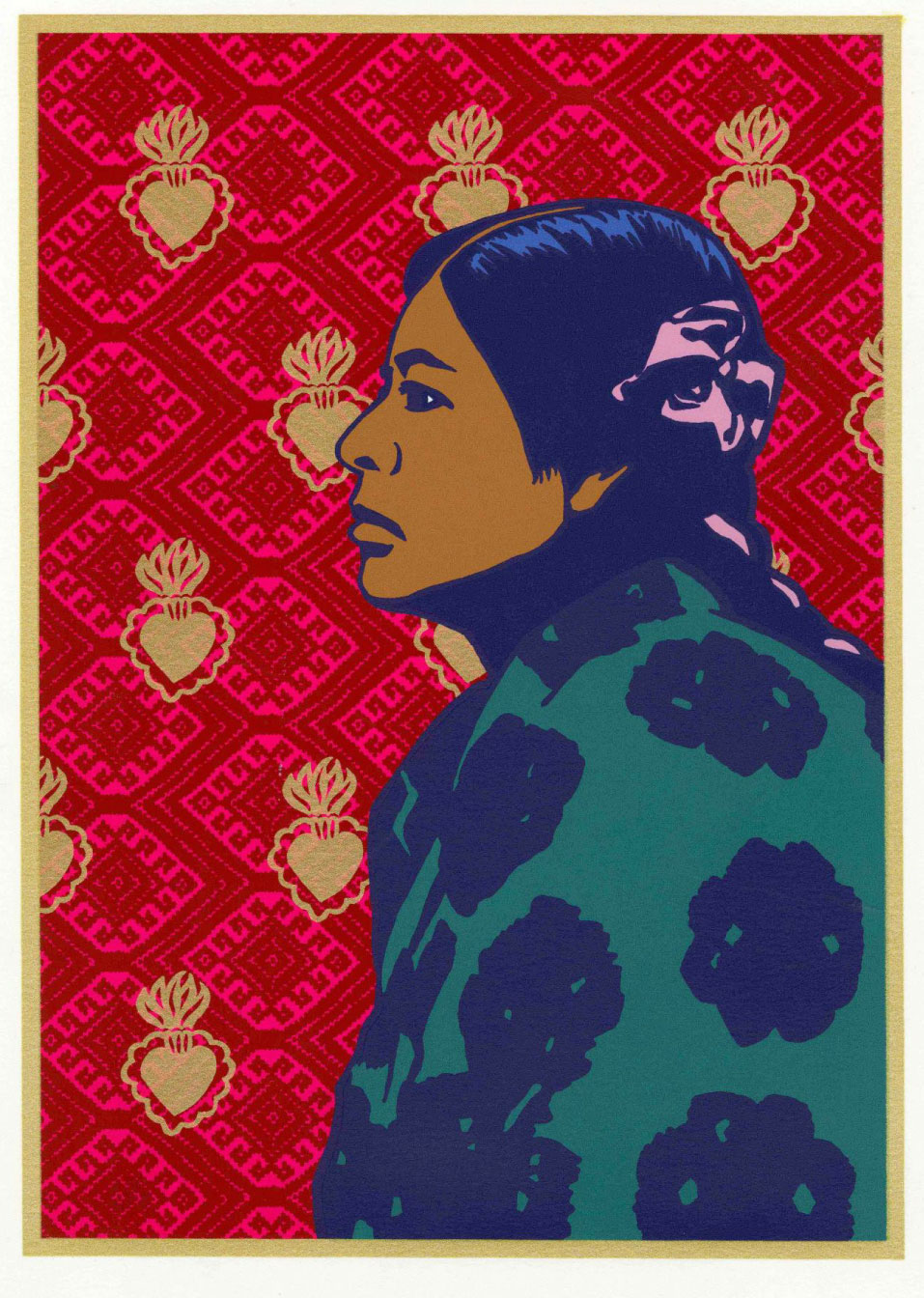 Wednesday, April 17
4:30–6 PM
This discussion explores recent exhibitions and museum approaches that challenge mythologies about sexuality, gender, race and power. How are museums responding in light of #MeToo, LGBTQI advocacy, Black and Brown Lives Matter, and other activist movements? Three museum leaders address the aims and challenges in confronting societal inequities in diverse cultural contexts. A version of this discussion was first presented at the 2019 California Association of Museums Conference. 
A brief tour of Xicanx Futurity with guest curator María Esther Fernández will precede the panel discussion, meeting in the Museum's lobby at 4:00 pm.
Panelists: 
Abby Chen, Head of Contemporary Art/Senior Associate Curator, Asian Art Museum
María Esther Fernández, Chief Curator, Triton Museum of Art and
Guest Curator, Xicanx Futurity, Manetti Shrem Museum 
Heidi Rabben, Curator, Contemporary Jewish Museum
Maria Jenson, Creative and Executive Director, SOMARTS Cultural Center
Moderator: 
Paula Birnbaum, Professor and Academic Director, Museum Studies Program, Department of Art + Architecture, University of San Francisco
Third Thursday: Game On!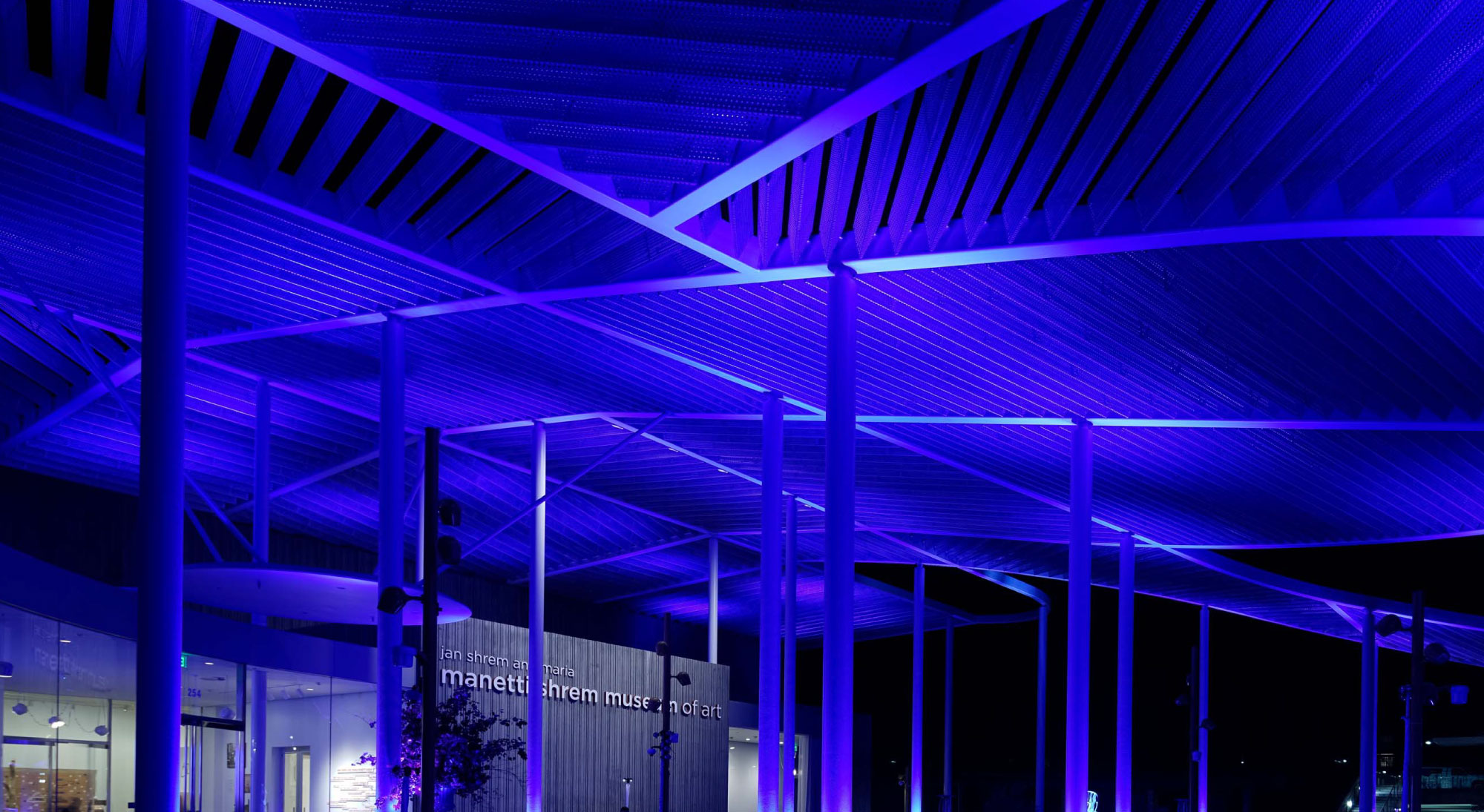 Thursday, April 18
5:30–9 PM
Don't miss the final Third Thursday of the school year with an evening of interactivity and play. Game with student organizations Aggie Gaming at UC Davis and Game Development and Arts Club, and learn how to get involved. Watch a film screening of The Gamechangers: Dreams of Blizzcon. Discover the ultimate gaming experience featuring GameTruck Sacramento with the latest consoles and video games at 7 pm. Join us for the celebration!
UC Davis Human Rights Lecture Series
The Missing Pages: The Modern Life of a Medieval Manuscript, from Genocide to Justice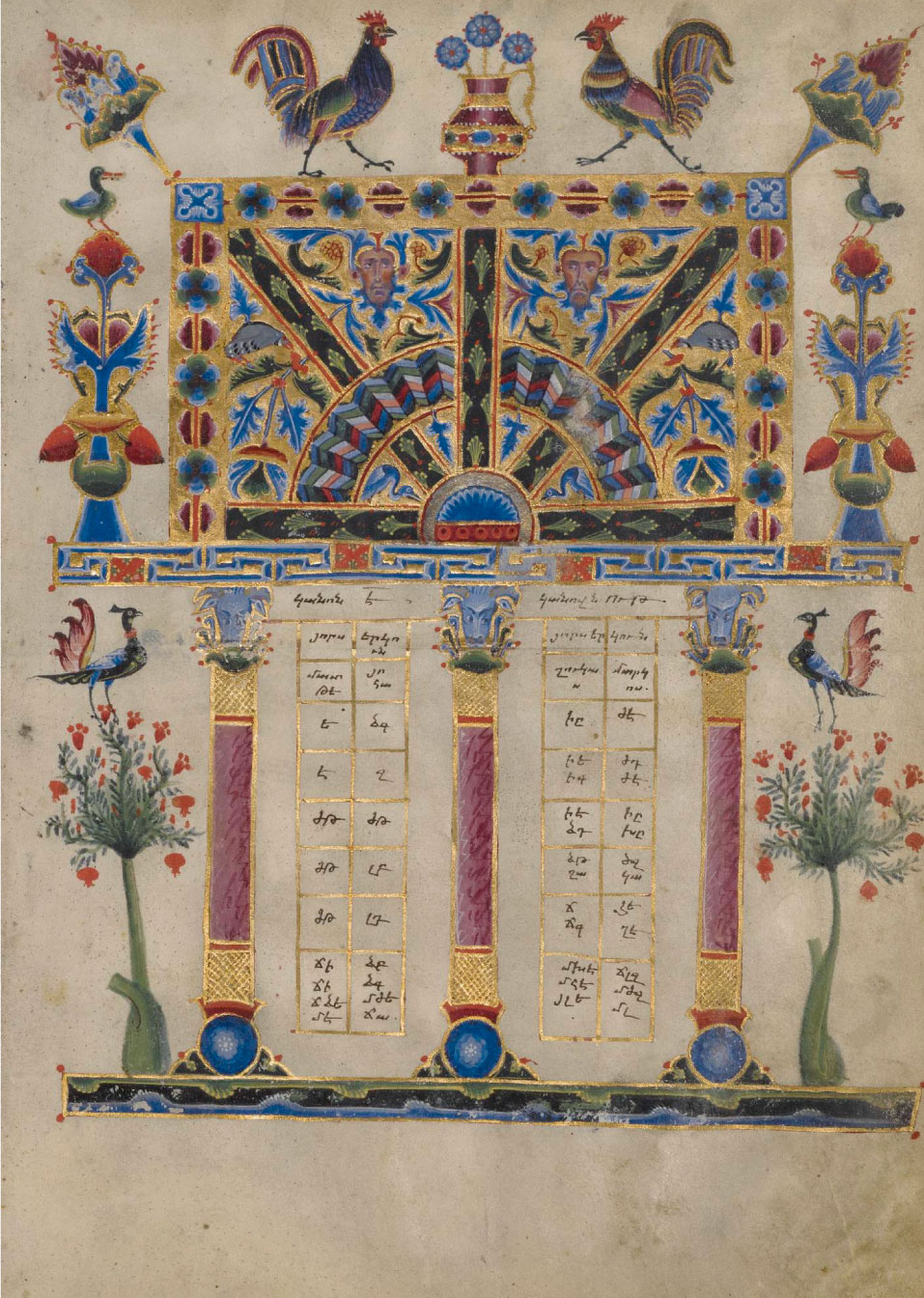 Thursday, April 25
7–8:30 PM
Book signing to follow
In 2010, the world's wealthiest art institution, the J. Paul Getty Museum, found itself confronted by a century-old genocide. The Armenian Church was suing for the return of eight pages from the Zeytun Gospels, a medieval religious manuscript that had been cleaved in two during the Armenian Genocide. Professor Heghnar Zeitlian Watenpaugh (UC Davis, Art History) has written the biography of this manuscript through seven centuries, from a medieval scriptorium to a Los Angeles courtroom. At once a story of genocide and survival, of unimaginable loss and resilience, her book captures the human costs of war and persuasively makes the case for a human right to art.
This lecture is part of the Davis Human Rights Lecture Series, co-sponsored by the UC Davis Human Rights Studies Program and the Manetti Shrem Museum.
Art Studio Visiting Artist Lecture Series: Frances Stark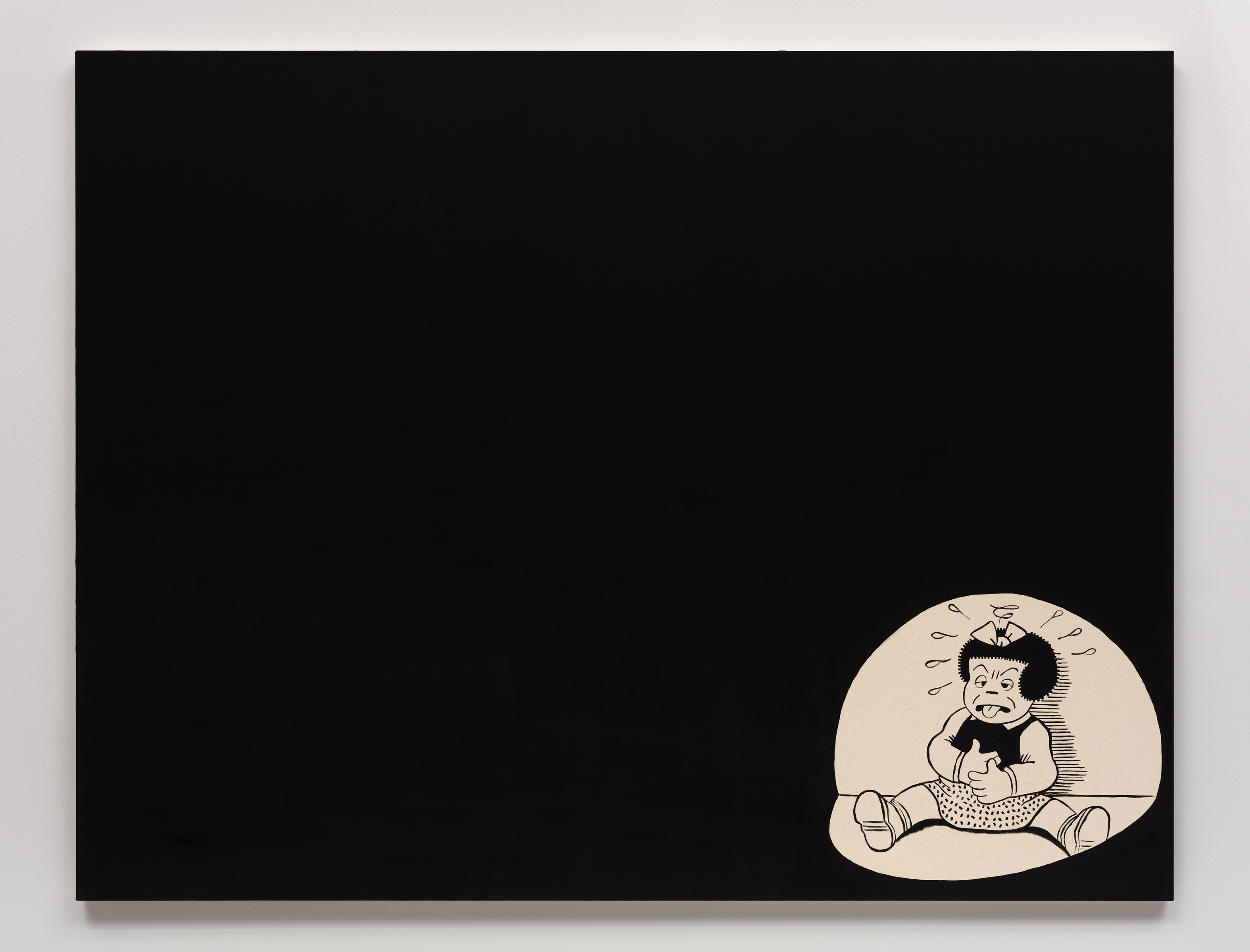 Thursday, May 2
4:30–6 PM
Frances Stark's drawings, collages, videos, PowerPoint presentations, performances, and paintings have been extensively exhibited in museums and galleries worldwide. In 2017 a new suite of her paintings were included in the Whitney Biennial, her cinematic opera The Magic Flute premiered at LACMA, and an earlier work was featured in the Venice Biennale. In 2015, Stark's sprawling mid-career survey, UH-OH: Frances Stark 1991-2015, opened at the Hammer Museum, Los Angeles before traveling to the Museum of Fine Arts, Boston. That same year Stark was the subject of a solo exhibition titled, Intimism, a survey of her video and digital works at The Art Institute of Chicago. In addition to being the author or subject of several books, Stark has had work recently included in prominent exhibitions such as the 2013 Carnegie International, the 2011 Venice Biennale, and the 2008 Whitney Biennial. This past summer in New York, Stark's The Magic Flute screened at the Museum of Modern Art and featured in her third solo exhibition at Gavin Brown's enterprise. Stark was born in 1967 in Newport Beach, California. She currently lives and works in Los Angeles, California.
Make Your Own Tea Blend
Fridays
February 1, March 1, April 5, May 3
12–2 PM
Stop by, learn about herbs and make your own tea blend in the Museum galleries with Xicanx Futurity artist Felicia "Fe" Montes' Botanica del Barrio Cart workshop. Free and open to the public.
Art Studio Labs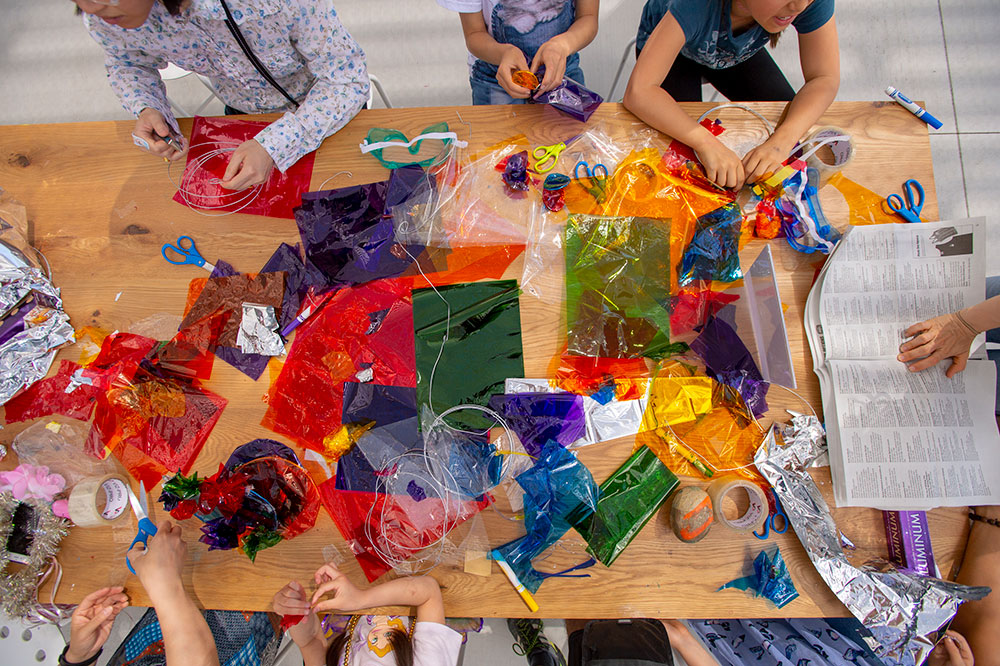 Saturday and Sunday
February 2–May 5
All are invited to join us in the Carol and Gerry Parker Art Studio for participatory activities every weekend between February 2 and May 5.
Get messy, express yourself, and play with hands on experiences-
Always FREE!