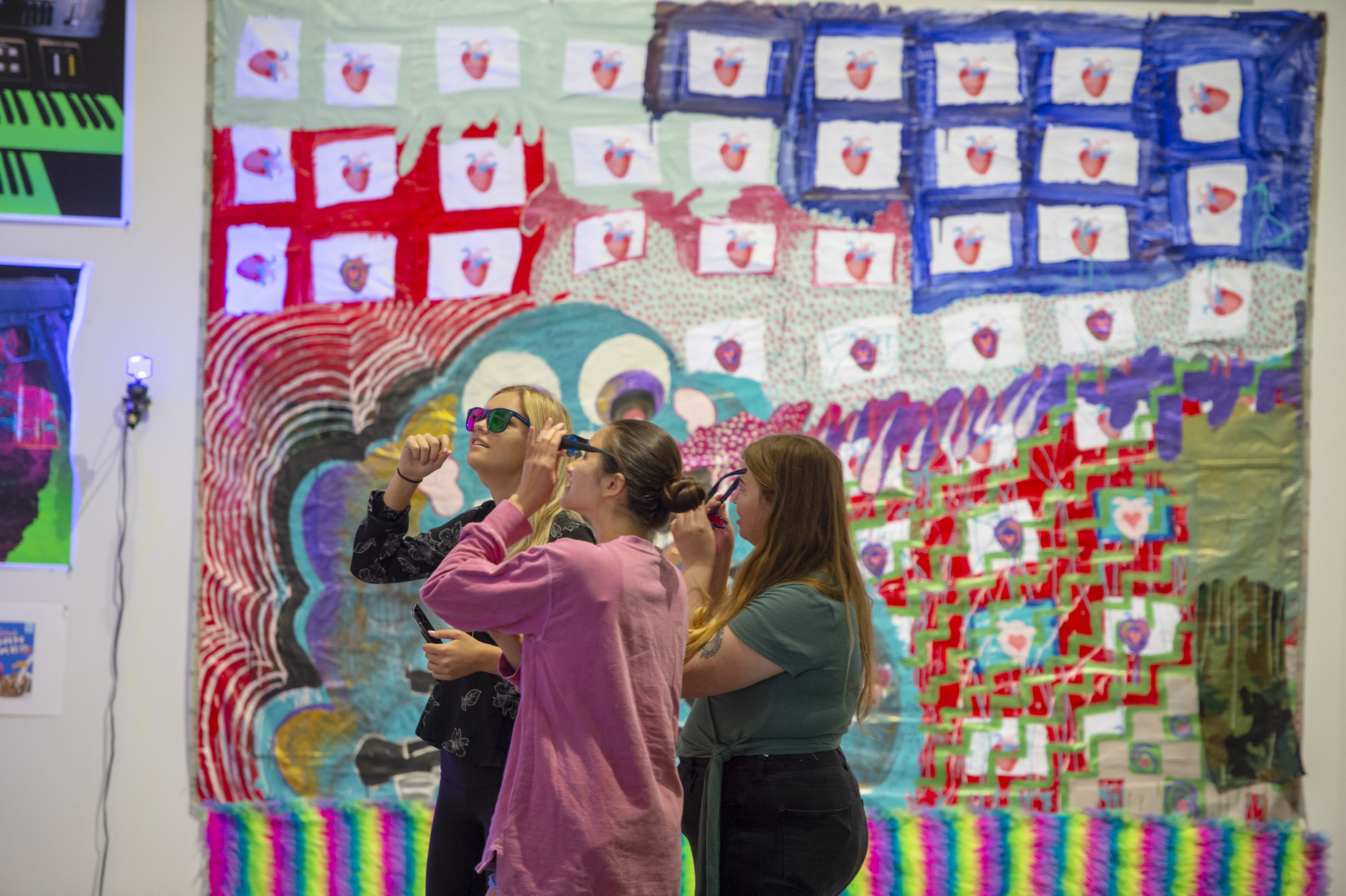 The Manetti Shrem Museum builds on the university's legacy of excellence in the arts to bring the transformational power of art to everyone. We are committed to offering engaging experiences that reflect and serve the UC Davis community through our public events and programs.
Art Studio Drop-In Programs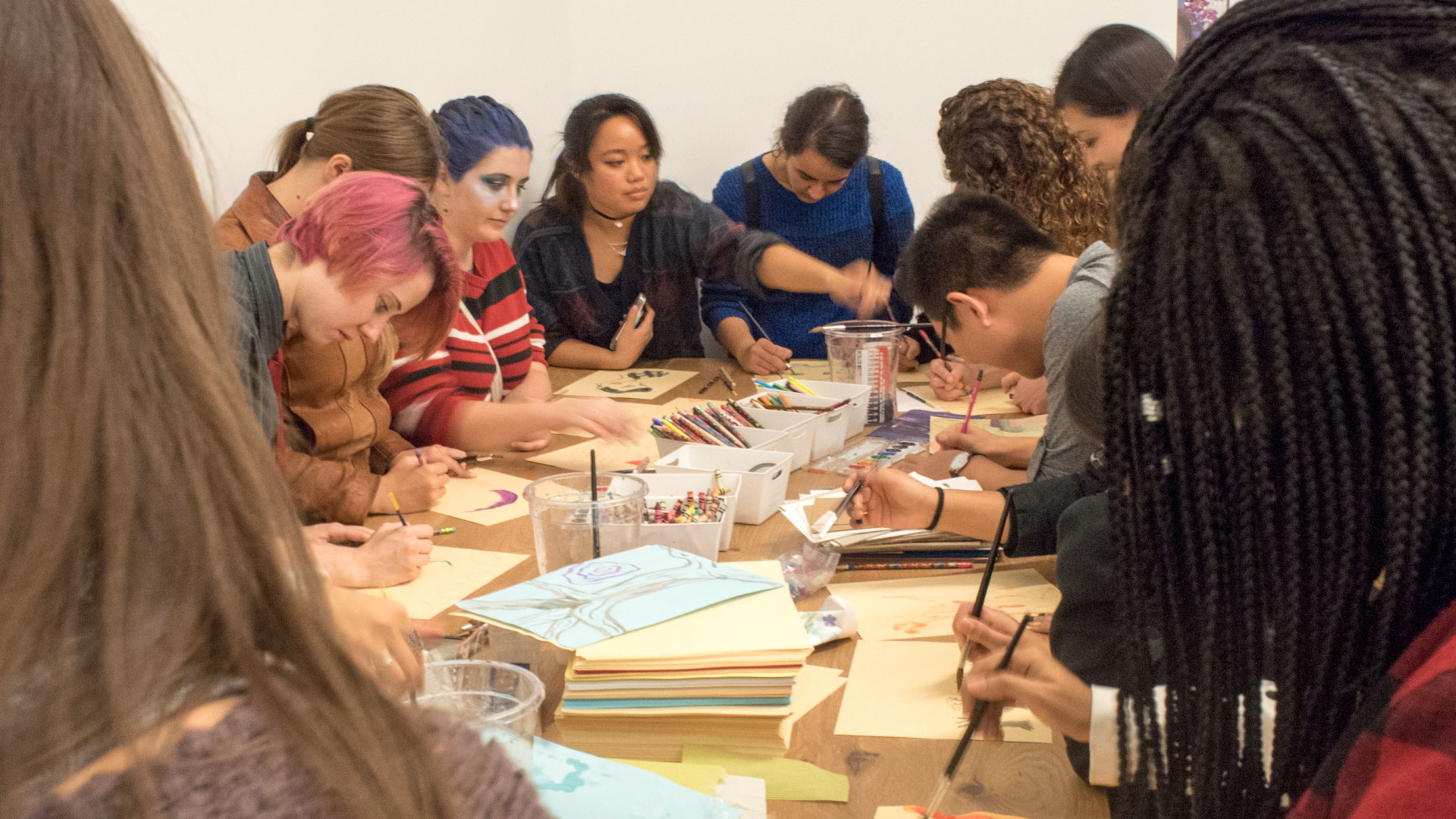 Tuesday–Sunday
11 AM –5 PM
Don't just visit, participate! Drop in the Carol and Gerry Parker Art Studio any time during open hours and let your imagination soar. We have ideas and materials to inspire your creative spirit. The rest is up to you! Free for all and open to the public.
July 16–August 4, 2019
VOYAGES IN LANDSCAPES
Broaden your horizons. Experiment with landscapes as a source of inspiration. Join in and share your stories through painting, mapmaking, and drawing places only you imagine.

August 6–31, 2019
DROP IN AND EXPERIMENT
Working with a variety of materials and tools, go beyond the basics of artmaking. Push the boundaries of what color, texture, line, and form mean to you - and above all get messy!
Gallery Road-trip
Tuesday – Sunday
11 AM –5 PM
Take a journey through our new exhibits – no vehicle required! Wind your way through Kathy Butterly|ColorForm and then hop over for a stroll through Landscape Without Boundaries. Make pit-stops along the way to collect travel tokens and discover new favorites with the Fine Art Fortune Teller. You may even find a critter on your path!
Available on request in the museum lobby, free for all.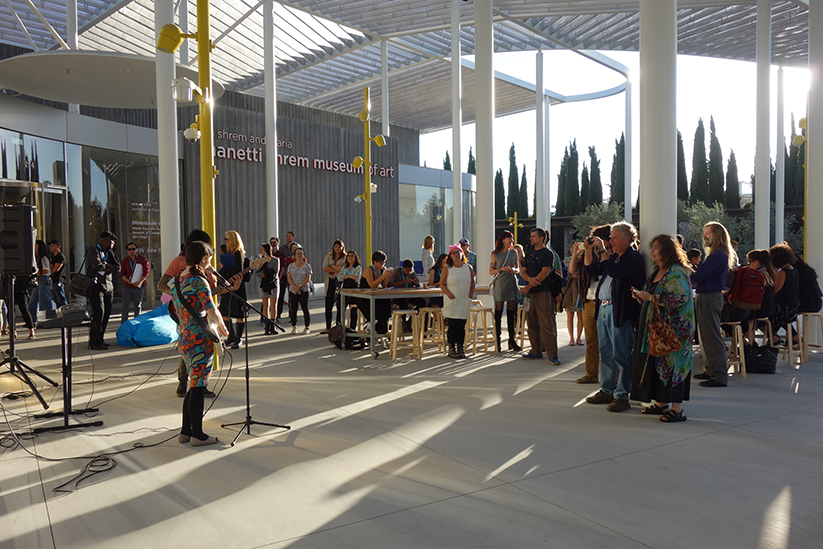 Fall Season Celebration
Thursday, September 26
Time TBA
Join us as we kick off our Fall Season of exhibitions!
Fall 2019 Programs and Events
We are currently planning out events for the fall season. Programs and events like Third Thursdays, the Art Studio Visiting Artist Lecture Series and more will be posted soon.