Imagine what we can do together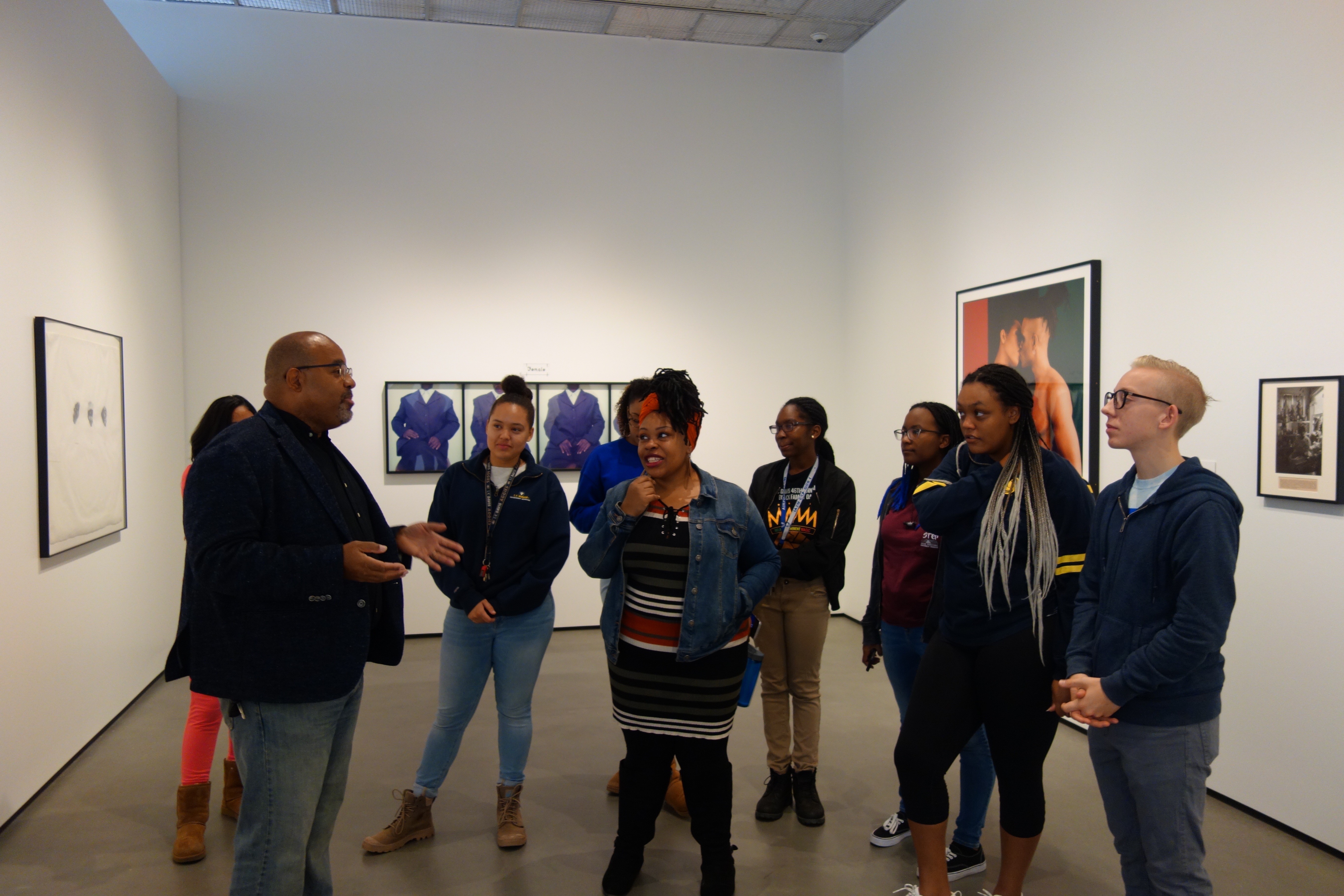 The Manetti Shrem Museum offers a variety of spaces that provide new opportunities for interaction and learning between faculty, students, and our extended community. We invite you to contact museum staff about arranging to use these unique education spaces for classes, visiting lecturers, conferences, or meetings.
Here are the details:  
The Community Education Room accommodates up to 125 people. On Monday, Wednesday and Friday from 9 am to 2 pm, and Tuesday and Thursday from 9 am to 3 pm, the room is available as a general assignment classroom requested through the Office of the University Registrar.
The Collections Classroom seats 25 around a seminar table. Preference is given to courses that utilize the Museum's Fine Arts Collection as part of the class.
The Art Studio accommodates 40 people and is designed for hands-on projects.
Bringing your class to the Museum
Faculty and Teaching Assistants are welcome to bring classes to the Museum during public hours. 
For classes of fewer than 25 students, registration requests must be received a minimum of one week in advance. For classes larger than 25 students, a minimum of at least two weeks advance registration before your proposed visit is required. Please note that accommodations for classes over 60 students may be limited due to constraints in the galleries.
For any class visit outside the Museum's public hours, please inquire at least three weeks in advance. In some cases, accommodations can be made.
To register in advance or discuss what we can do together, please contact the Museum's Academic Liaison, Jennifer Wagelie, jjwagelie@ucdavis.edu.