Jan Shrem and Maria Manetti Shrem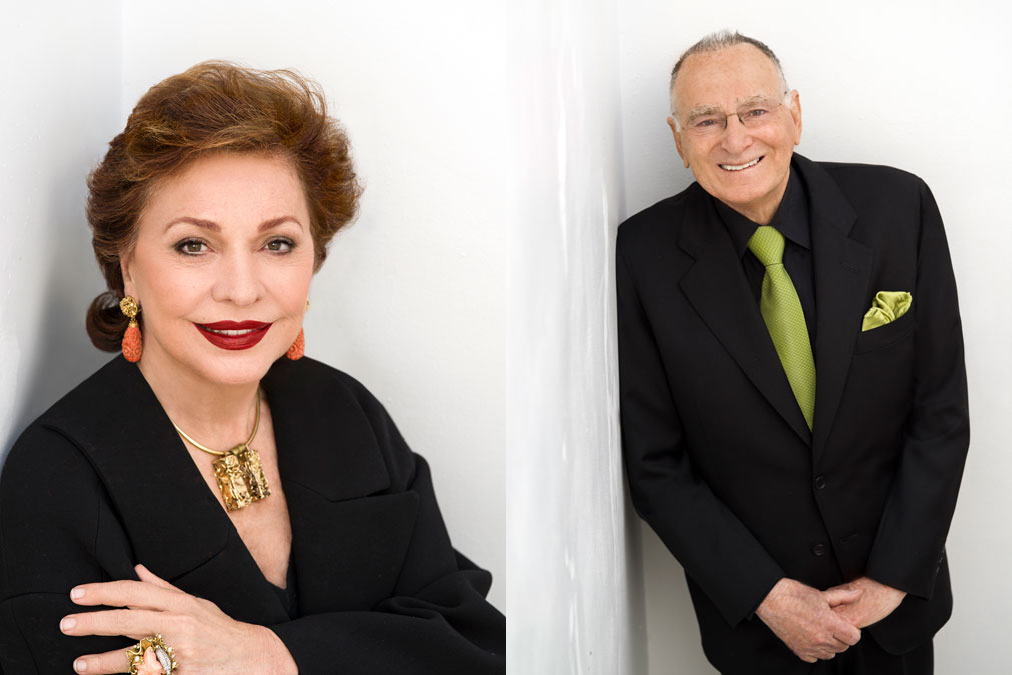 As young adults, philanthropists Jan Shrem and Maria Manetti Shrem came to America from different countries filled with hope, promise and a dream.
"We both remember what it was like to begin life all over again in a new world where education was our salvation and the arts were our greatest joy," said Maria, who moved for love from Florence, Italy.
They both achieved their dreams, attending college and leading successful careers—Maria as the principal force behind Gucci's integration into American department stores and Jan as the founder of an international book publishing firm and Clos Pegase winery. They were dreams that were fueled and inspired by the arts.
It was this love of the arts that united them, first as friends and then as a married couple. It was also what inspired them to connect to UC Davis.
In 2011, Jan Shrem and Maria Manetti Shrem made a $10 million gift to name the museum. The Jan Shrem and Maria Manetti Shrem Museum of Art features a grand canopy that will be an architectural work of art and embrace the seminars, lectures, exhibits and programs that will flourish within the museum's walls.
"Our philosophy of giving rests on simple concepts. We believe that education and the arts should be accessible to all people and that a curious, open mind should be nurtured and supported," Jan said.
"To the future student, I would say that I began with art illuminating my life and showing me a road from which to partake and benefit from. And that road has shown me that it has so many riches, directions and facets. It truly made my life happy and successful," he said. "I would recommend every student approach art as a beginning or as an inspiration for their future and for their education."
"I think the museum will lift the soul of the students, will be an important asset for the rest of their lives and will make their dreams come true," Maria said.
Margrit Mondavi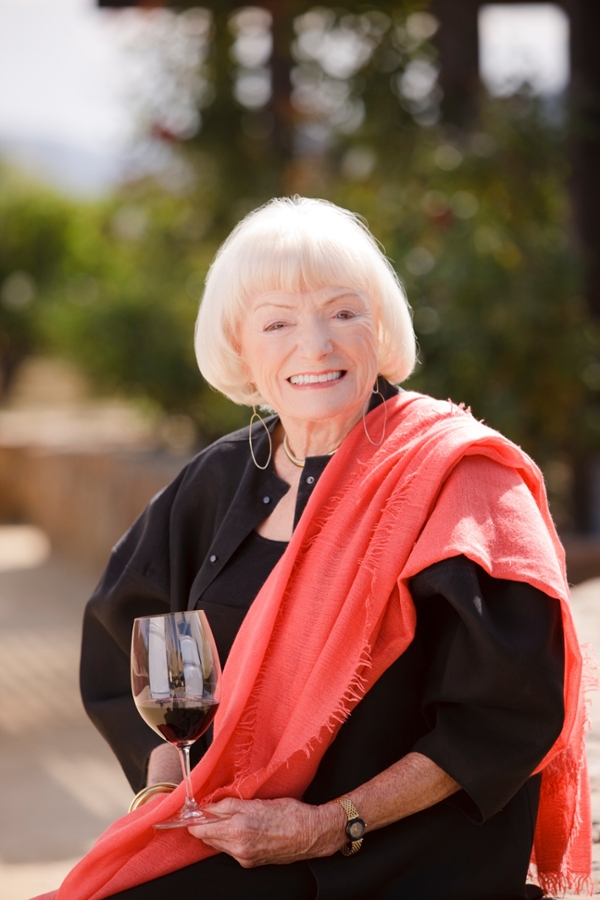 Margrit Biever Mondavi (1925-2016) was an ambassador for the Robert Mondavi Winery to a wide range of international audiences and pursued a life-long interest in uniting wine with fine arts, music and culinary artistry.
An ardent supporter of the university, Margrit Mondavi made a $2 million gift during The Campaign for UC Davis towards the launch of the Jan Shrem and Maria Manetti Shrem Museum of Art. She created scholarships to help students in the arts, humanities, and viticulture and enology programs. And she volunteered countless hours as the co-chair of the Campaign Cabinet—the volunteer board that led UC Davis' first comprehensive fundraising campaign.
Margrit and her husband, Robert Mondavi, established the Robert Mondavi Institute for Wine and Food Science and the Robert and Margrit Mondavi Center for the Performing Arts at UC Davis.
Margrit served as co-chair of the Manetti Shrem Museum Advisory Board.