Latest News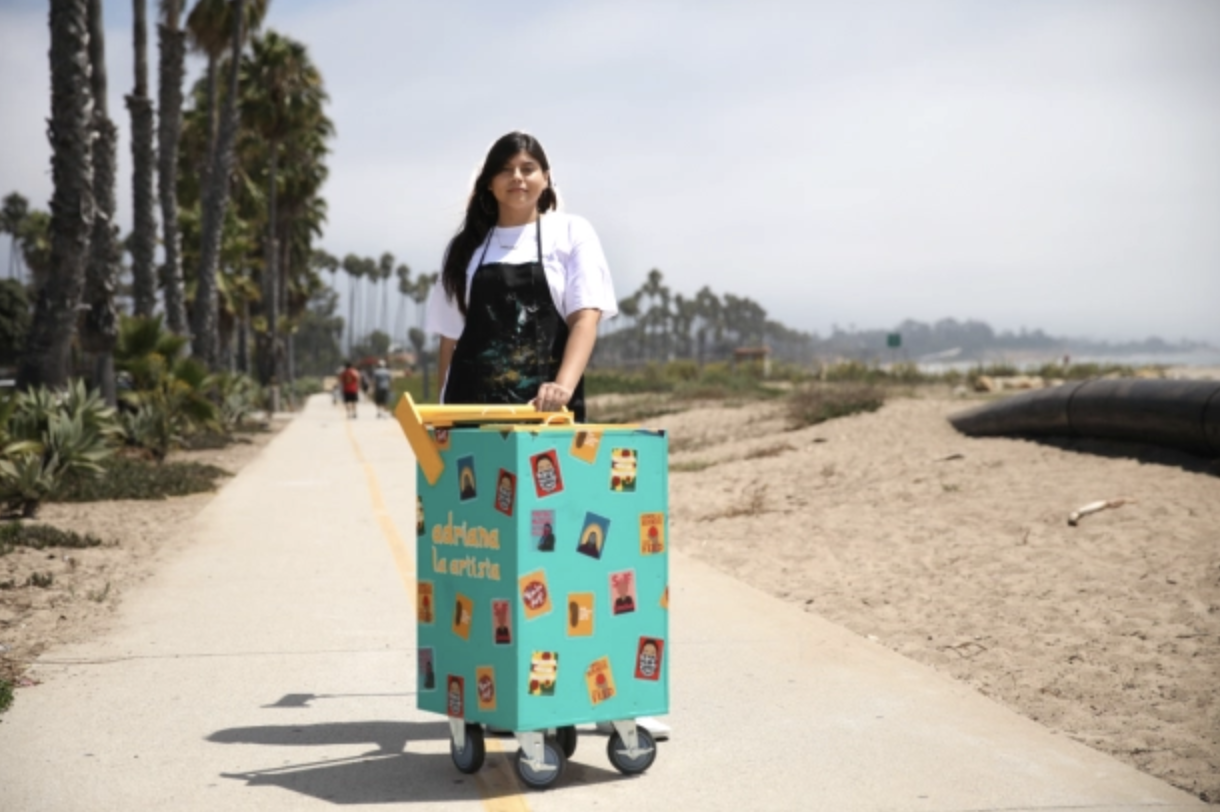 September 2020: Talking on the phone with Arriaga revealed the sharpness of the intellect behind this array of disarmingly direct images. Delving deeper into her work and her background revealed a story that not only touches on the ambitions of a new generation of artists of color but also highlights a statewide system of higher education that has, after decades of painstaking reforms, finally come into its own. Read more...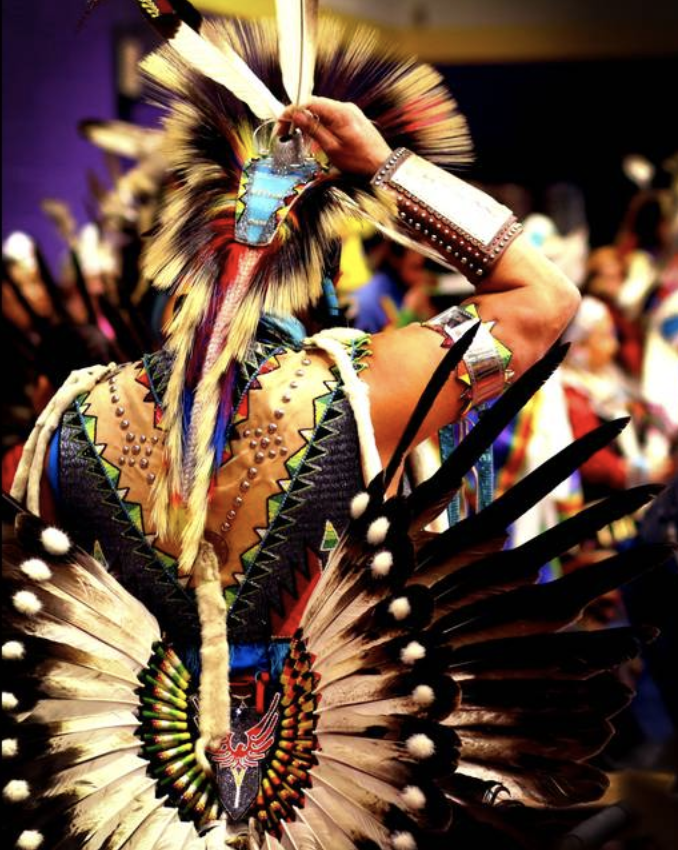 May 2020: UC Davis' graduate exhibition, an annual interdisciplinary showcase of student work, has been housed in the Jan Shrem and Maria Manetti Shrem Museum of Art for the past three years. But due to the pandemic, the showcase has moved to the museum's website, beginning Thursday. Read more...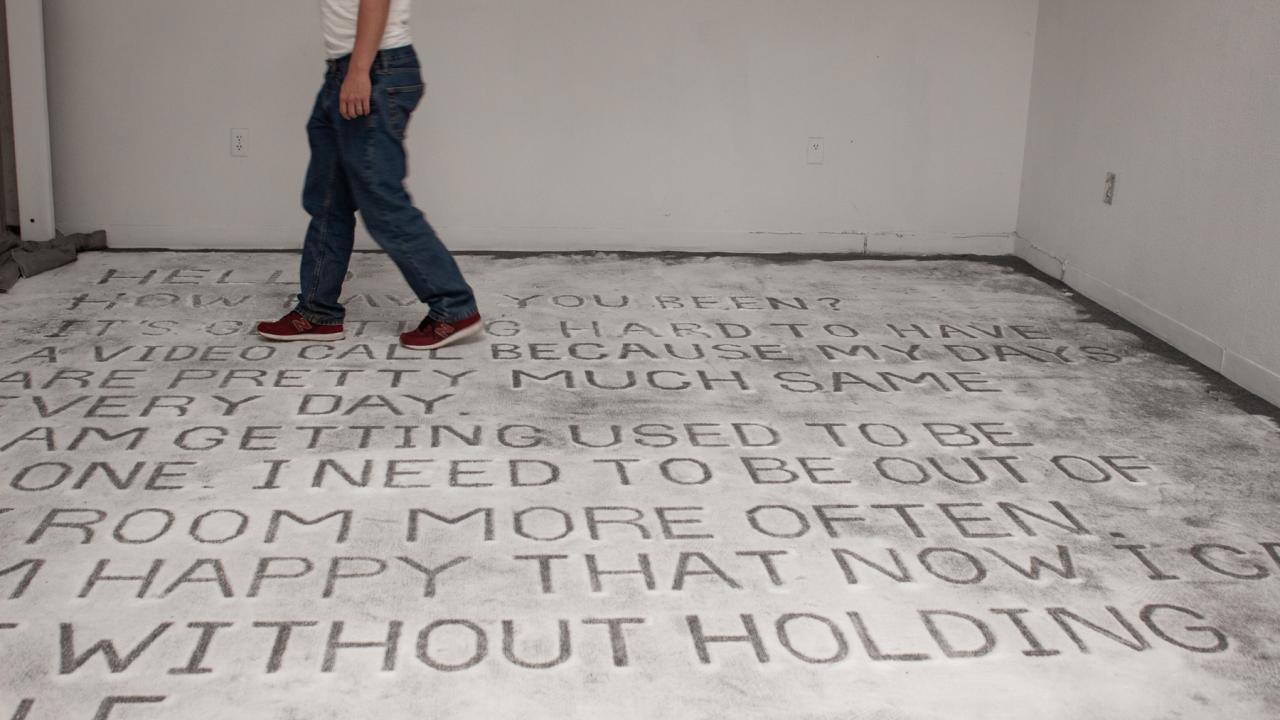 May 2020: UC Davis College of Letters and Science graduate students aren't letting the lack of a physical space stop them from celebrating and sharing their work with the public. The Arts & Humanities 2020 Graduate Exhibition, usually held at the Jan Shrem and Maria Manetti Shrem Museum of Art, will instead take place on the museum website May 28–June 14. Read more...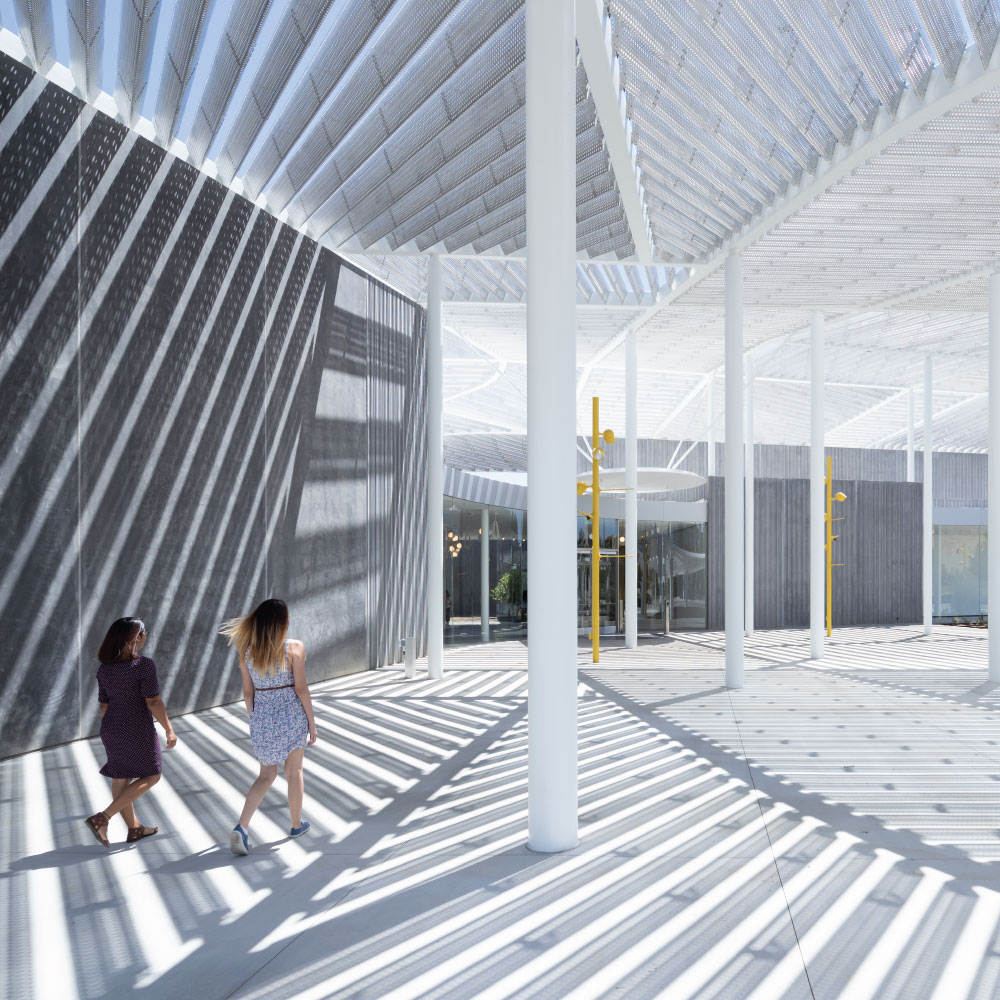 May 2020: As many remain sheltered in place, the Jan Shrem and Maria Manetti Shrem Museum of Art is focused on providing virtual avenues for art, activity and connection through a digital initiative: Manetti Shrem Museum At Home. Read more...
April 2020: "Loss. Loneliness. Claustrophobia. Agoraphobia. Freedom. Lifted-spirit type of feeling. Melancholy and joy—maybe in the same piece," painter Mary Heilmann explains in a video featured in the Manetti Shrem Museum's new newsletter, Manetti Shrem Museum At Home. Heilmann is describing the range of emotions she works to evoke in her abstract paintings, but she could just as well be naming what we are all feeling lately, separately but together, in our homes. Read more...
January 2020: The Jan Shrem and Maria Manetti Shrem Museum of Art at the University of California, Davis, will for the first time have a fund dedicated to purchasing and acquiring new art. Janet and Clint Reilly, a notable San Francisco couple with deep civic, philanthropic and business ties to the Bay Area, have pledged a $1 million family gift to establish the Janet and Clint Reilly Acquisition Fund at UC Davis.
The gift will support the Manetti Shrem Museum's Fine Arts Collection, which focuses on the representation of UC Davis' legacy and aims to become the primary repository of works by the university's first-generation art faculty such as Wayne Thiebaud and Robert Arneson. The museum plans to strengthen the collection and fill in gaps through strategic acquisitions.
"This generous gift from Janet and Clint gives us the ability to expand our Fine Arts Collection and ensure that current and future generations can engage with the powerful legacy of the college's first-generation faculty artists," said museum Founding Director Rachel Teagle. Read more...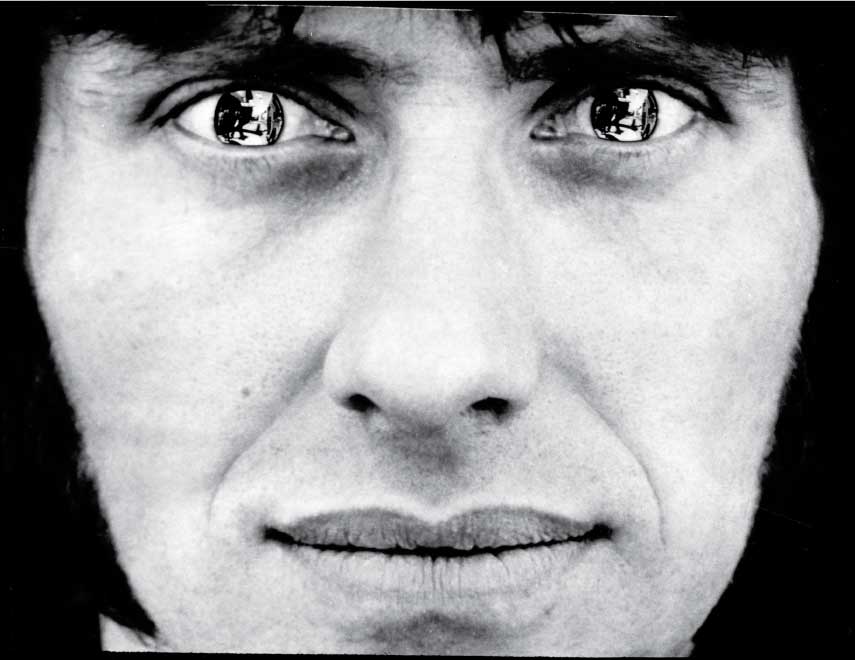 January 2020: Organized by Constance Lewallen, adjunct curator of the UC Berkeley Art Museum and Pacific Film Archive, and independent curator Ted Mann, this meticulously researched and beautifully presented exhibition gathers representative samples from the essential phases of Kaltenbach's career. They range from the minimalist ceramic sculptures and architectural blueprints he made as a student, to the Time Capsules that are the show's centerpiece, to his infamous series of Artforum ads, to documents detailing ephemeral and unrealized efforts, to large-scale paintings and works on paper that point to the artist's life-long obsession with mortality. Read more...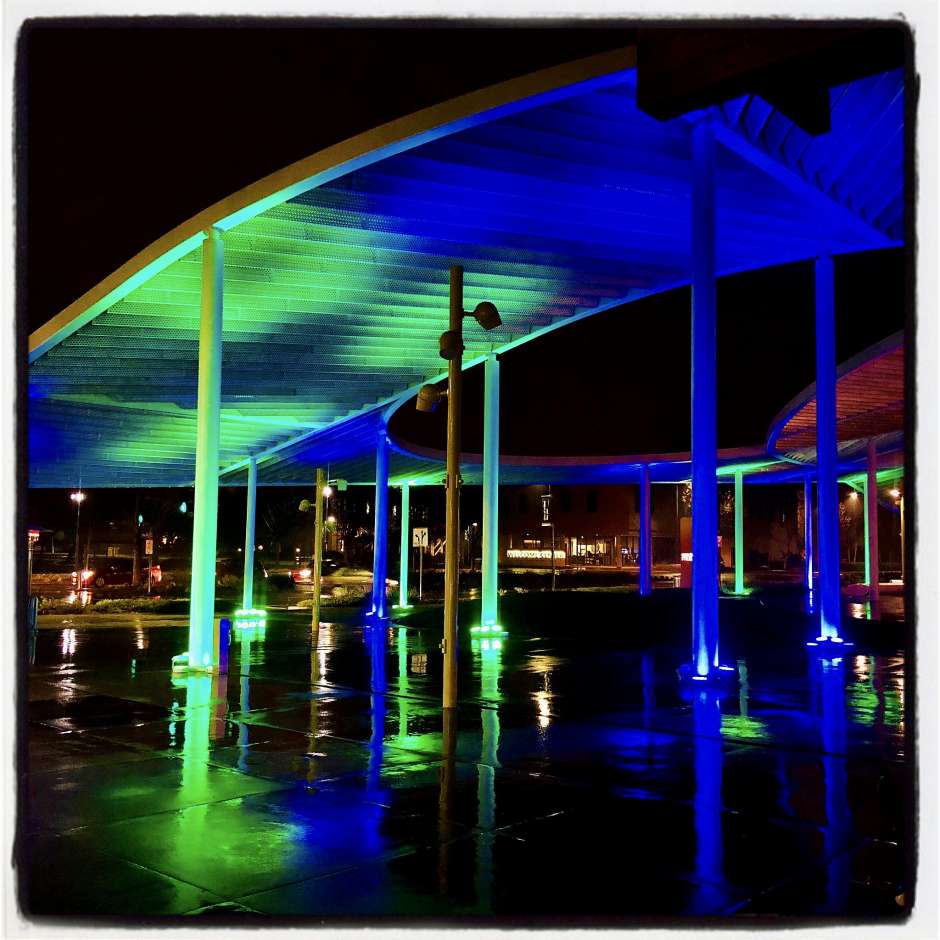 January 2020: In spite of a three-year stint amid the Manhattan art scene, UC Davis art alum Stephen Kaltenbach has lived the majority of his artistic career in "downtown" Davis. And that circle was drawn full recently during the Winter Gala celebrating the exhibition "Stephen Kaltenbach: The Beginning and The End" at the Jan Shrem and Maria Manetti Shrem Museum of Art. Read more...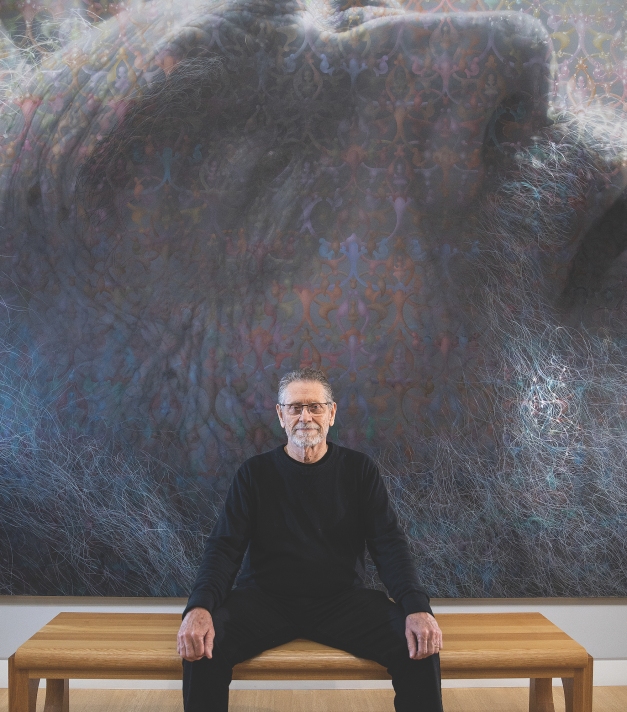 January, 2020: After graduating from UC Davis in 1967, Stephen Kaltenbach headed east and thrived in the heady New York art world, exhibiting alongside future greats like Richard Serra and Bruce Nauman, and inhabiting provocative alter egos à la Sacha Baron Cohen before Sacha Baron Cohen was even born. But it was his return to Davis that resulted in one of Sacramento's most beloved paintings: a hauntingly evocative portrait of his dying father. With the launch of his first solo American museum show in over 40 years, the artist reflects on the man who inspired his masterwork and his own starring role as both father and son. Read more...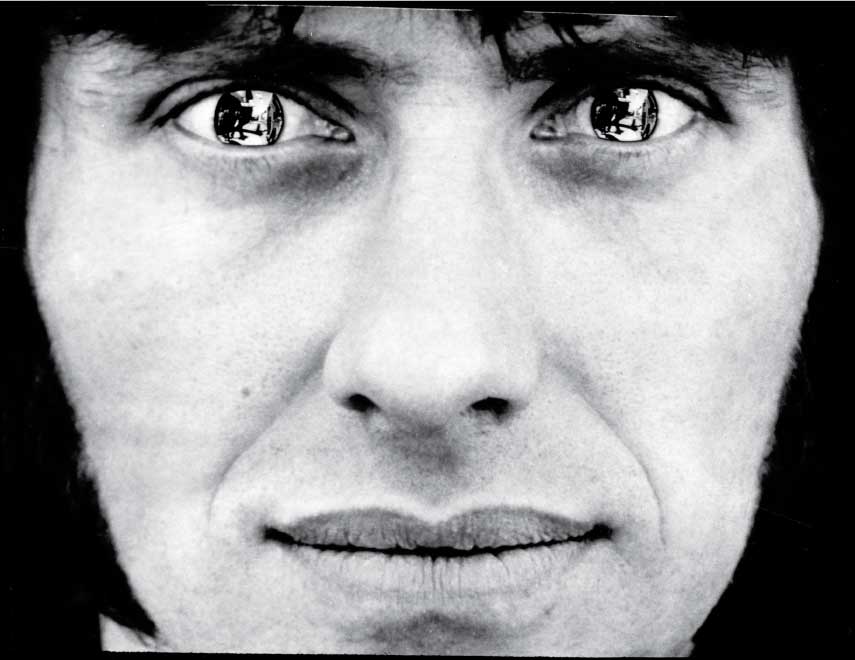 January, 2020: In the late 1960s, fresh out of graduate school at UC Davis, Stephen Kaltenbach went to New York City to explore Minimalism. After three years, he wound up on the brink of major career success in the emerging field of Conceptual art. Read more...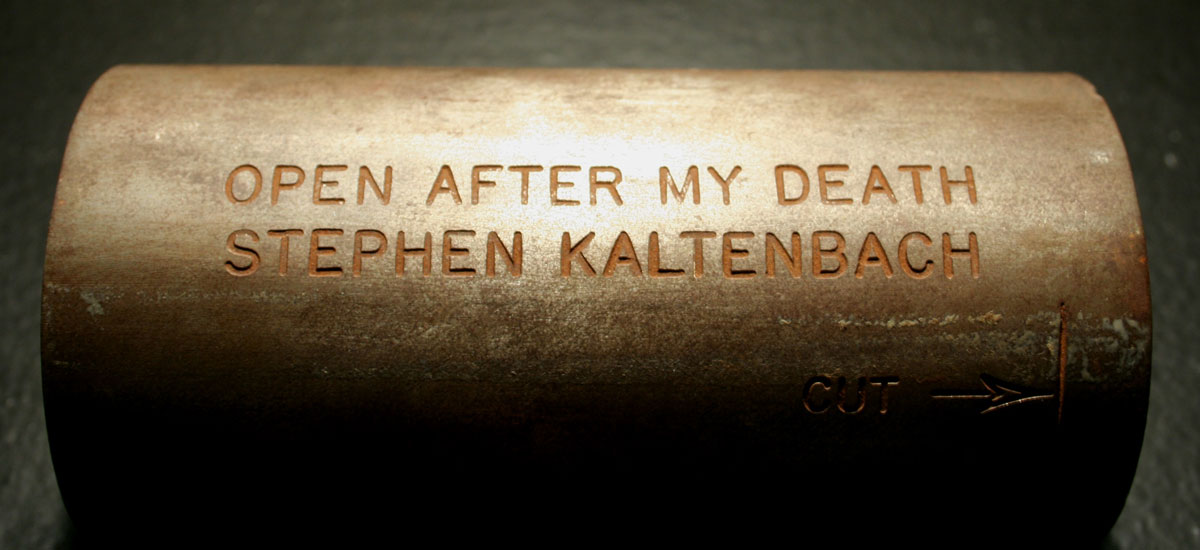 January, 2020: Stephen Kaltenbach is a trickster. The artist behind multiple identities, with many modes of making, he's the author of a long con that is his own art historical legacy. If you haven't heard of him, here's a possible reason: This will be his first solo museum exhibition in the United States in nearly 40 years. Once a promising artist in the New York conceptual scene of the 1960s, Kaltenbach "dropped out," moved back to California (he studied at UC Davis) and began making work in a very different vein: psychedelic paintings, populist public art, classical-tinged sculpture. But all of this was part of a larger, lifelong project to play with the reception and interpretation of authorship. Read more...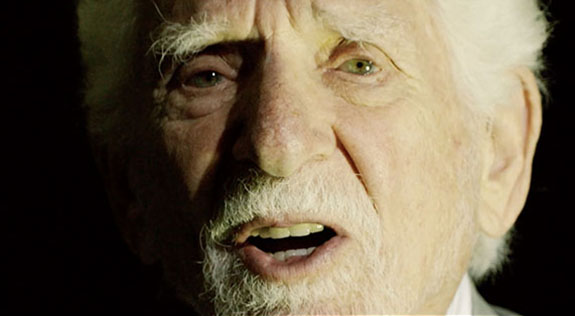 December, 2019: Doug Aitken, a 51-year-old LA-based artist, presents splashy, big-budget, multi-screen videos designed to dazzle biennial crowds and address significant issues, one of them being the destabilizing effect of technological change.  If there's irony embedded in the artist's use of cutting-edge filmmaking techniques to call attention to what technology has wrought, Aitken seems to glide right past it, as if to say, "How else?"  Read more...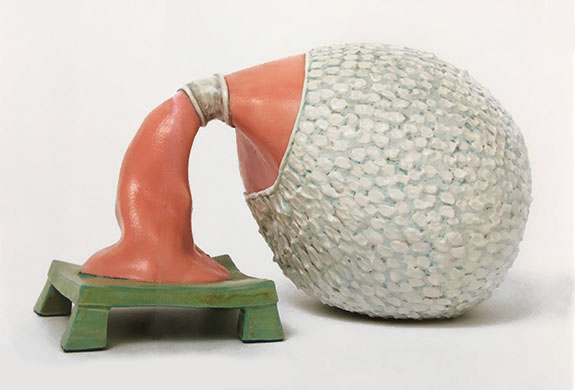 September, 2019: Kathy Butterly has long held that smaller is better, and in ColorForm, her first career retrospective, she proves it with a dazzling display of more than 50 tabletop works (none taller than nine inches) that, together, affirm her position in the front rank of ceramic sculpture. Read more...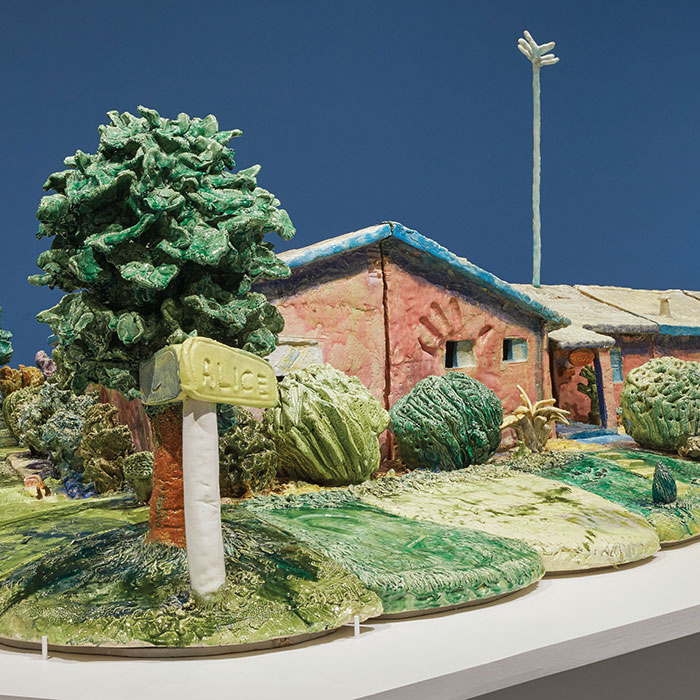 July, 2019: Defined literally, "landscape" refers to a viewpoint of natural, often expansive scenery—think mountain ranges, beaches and rural valleys.
In a new exhibit opening July 14 at the Jan Shrem and Maria Manetti Shrem Museum of Art at UC Davis, the term encompasses much more. Landscapes Without Boundaries uses paintings, drawings and sculpture to explore the concept of vistas. It largely maps post-World War II Northern California terrain and features works by Robert Arneson, Joan Brown, Bruce Conner, Martin Ramirez and Wayne Thiebaud, among others. Read more...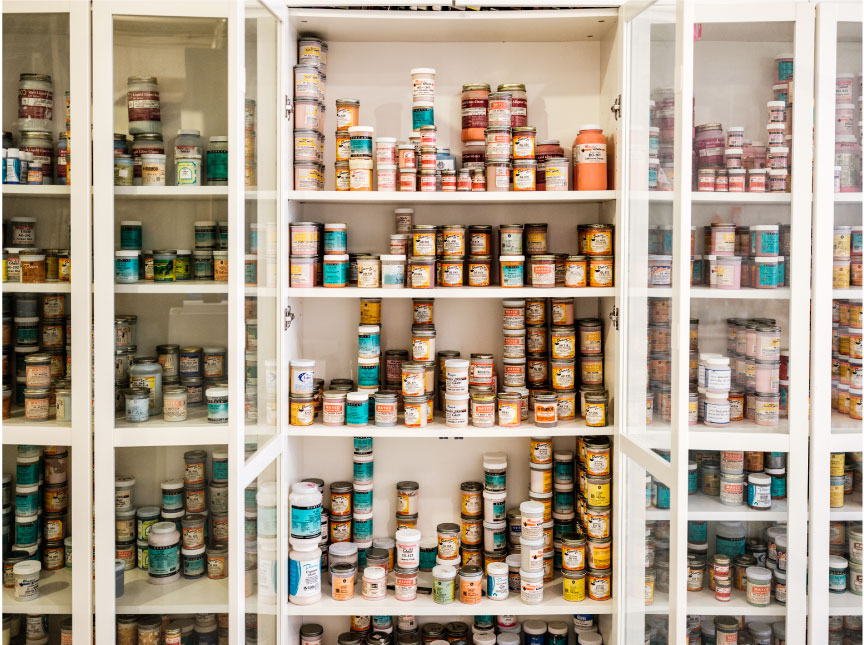 June, 2019: Kathy Butterly's ceramic sculptures epitomize a kind of nonchalant irony that's savvy, street-smart and seductive. That makes them sound cool — and they are. Yet somehow, like the flirt at a party who keeps crashing and burning, they're also dorky and gauche. Read more...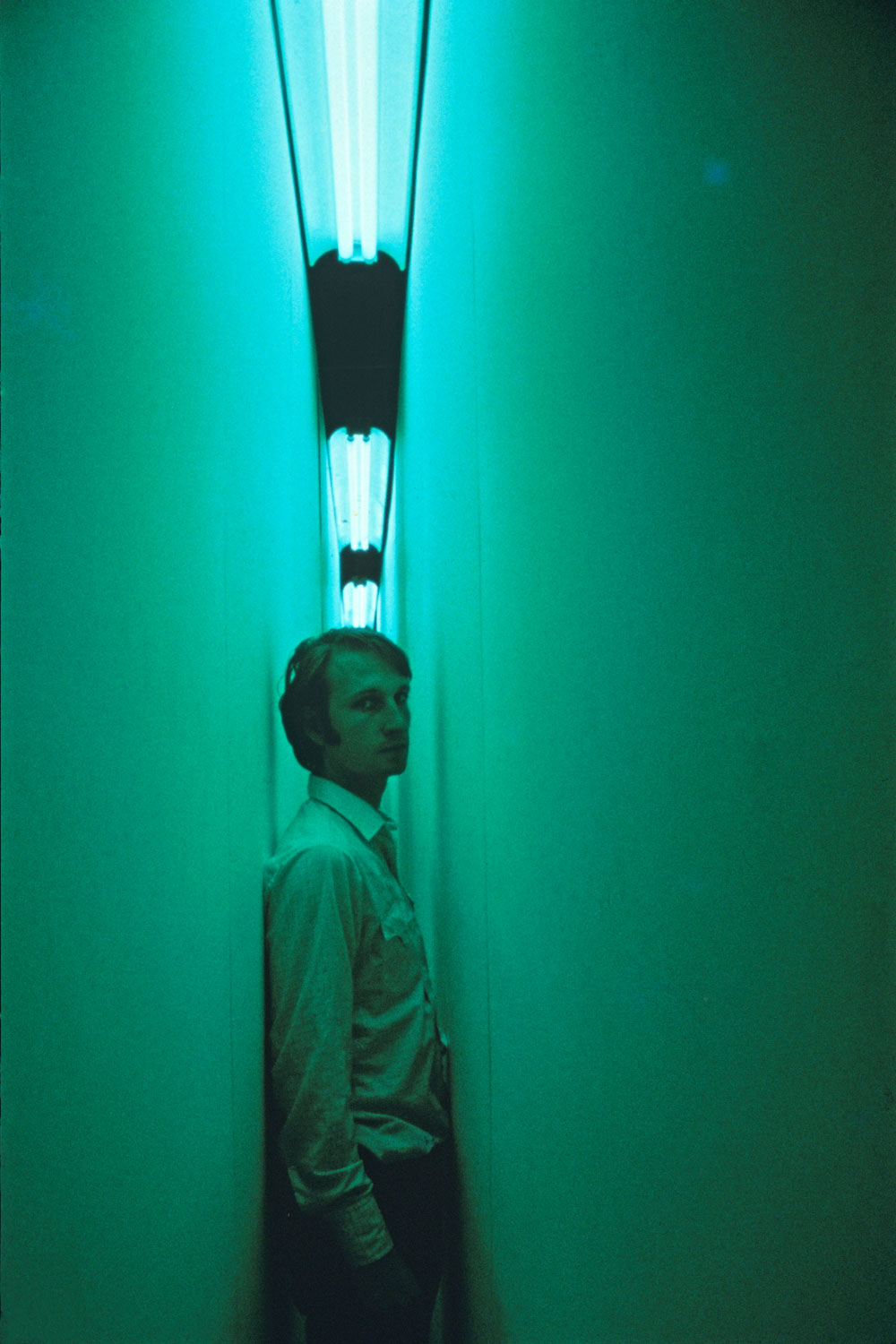 October,  2018: Bruce Nauman is one of the most significant and influential artists of the 20th Century. In the late 1960's and early '70s he took Marcel Duchamp's revolutionary Dada "readymades" 10 steps further, deploying a multi-faceted process and site-oriented work to break radical conceptual ground.
Nauman viewed his work as research into the creative process, not the creation of objects and things with production values inherent in a consistent style. He was one of the first artists to use his own body as both medium and substrate to question language and to activate space. His work was often absurdest, a cocktail of sculpture, performance, video, drawing, and large-scale installation which first emerged while he was a graduate student at UC Davis. 
The Manetti Shrem Museum of Art at UC Davis, with guest curator Ted Mann, has organized and produced the first exhibition of Blue and Yellow Corridor, an architectural installation Nauman conceived in 1970. Read more...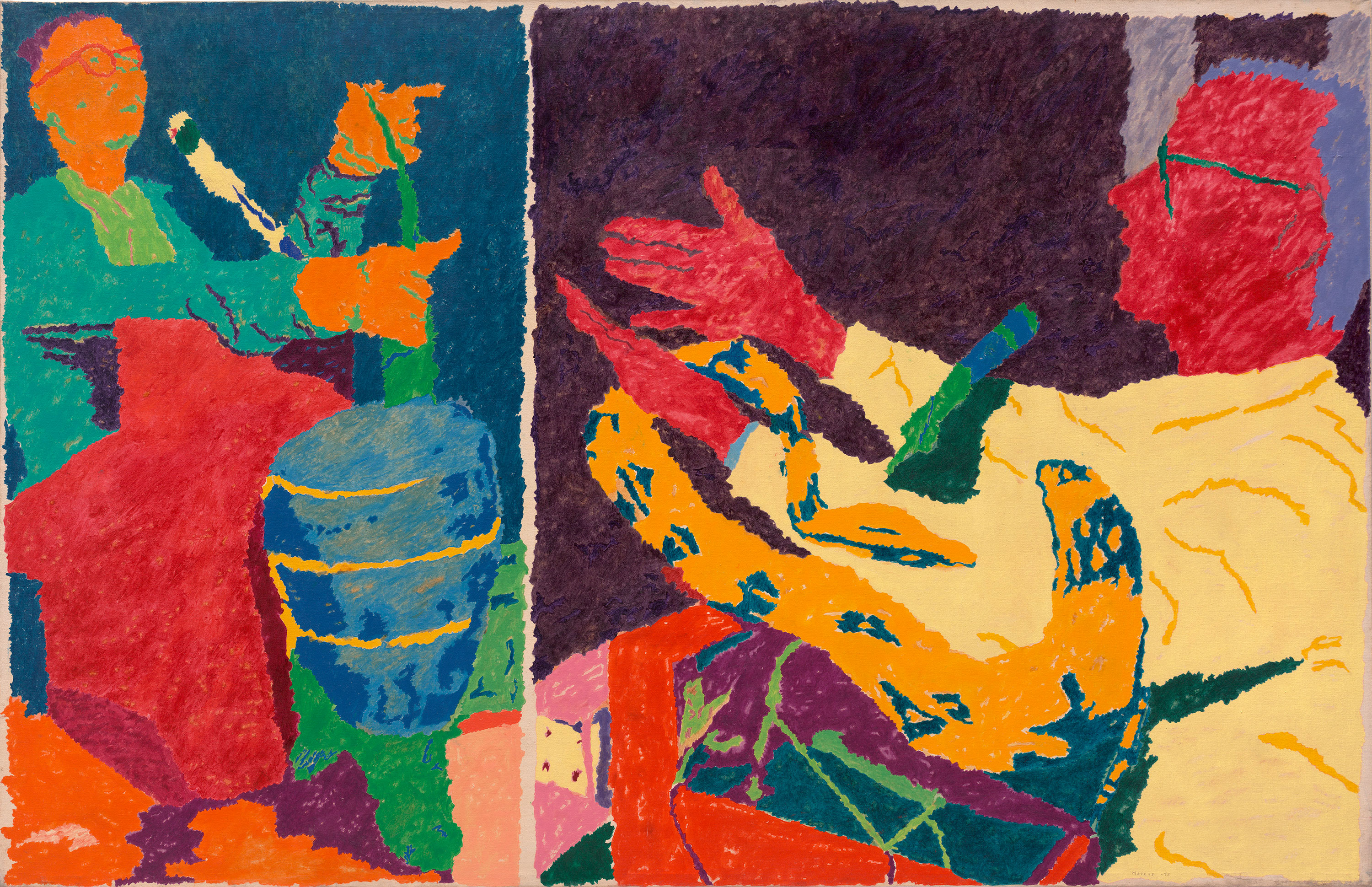 October, 2018:  "You've got to grow old," mused Irving Marcus, "to realize the potential of paint."
At 89, Marcus is having his first-ever retrospective at the Manetti Shrem Museum of Art at UC Davis. The 60-odd works in the show (mostly oil paintings and oil pastels, plus a few graphite drawings) bear witness to his realization of that potential and make one wonder what took the official art world so long to recognize it. Read more...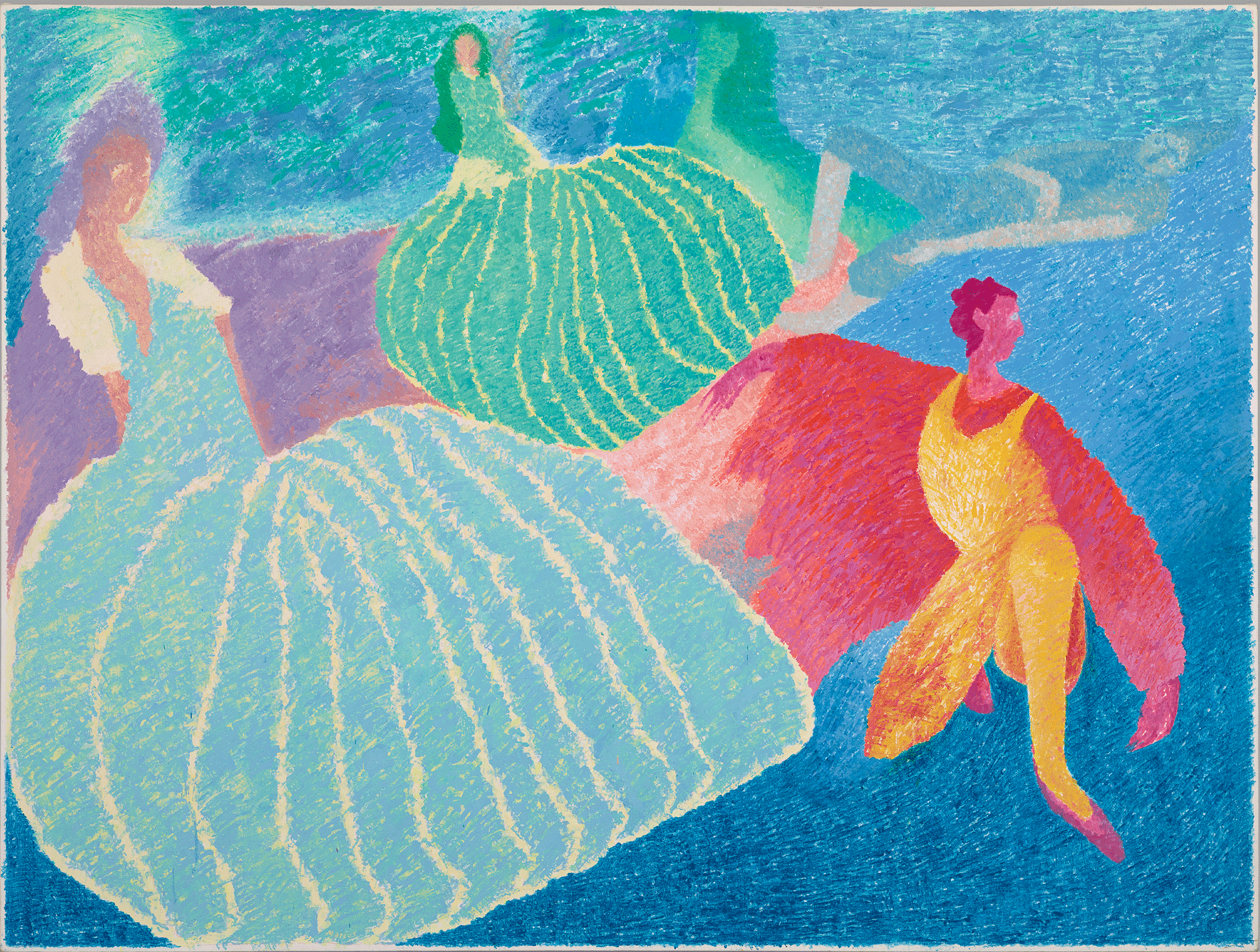 September, 2018: The Jan Shrem and Maria Manetti Shrem Museum of Art at the University of California, Davis, will open its fall 2018-19 season with two new exhibitions, Bruce Nauman: Blue and Yellow Corridor on view Sept. 27 – Dec. 16, and Irving Marcus: Romance & Disaster, A Retrospective Sept. 27 – Dec. 30. Read more...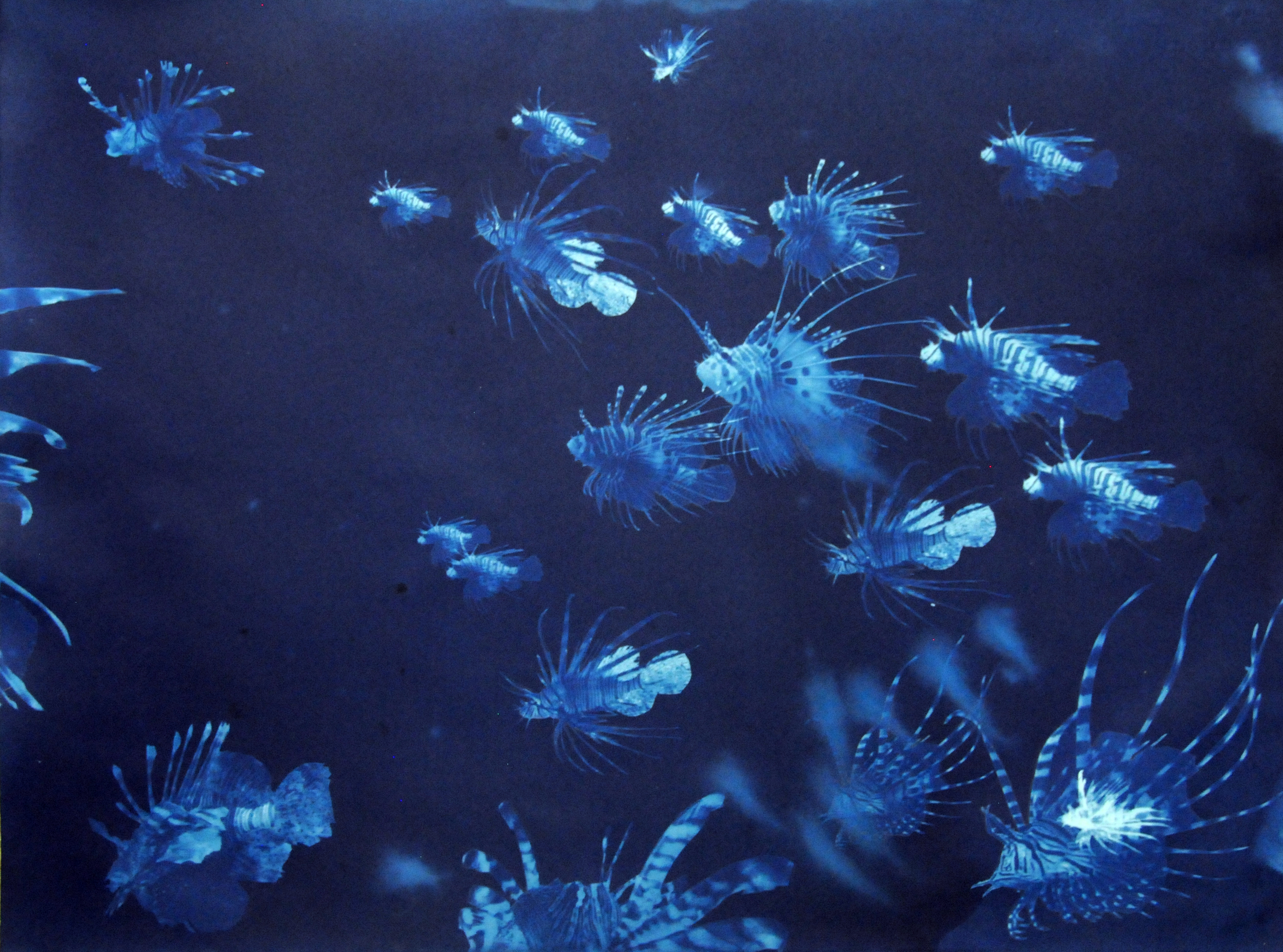 June 2018: The Jan Shrem and Maria Manetti Shrem Museum of Art at the University of California, Davis, launches its summer season on Saturday, June 30, with two exhibitions highlighting the university's distinctive legacy of nurturing and exhibiting innovative contemporary art. Read more...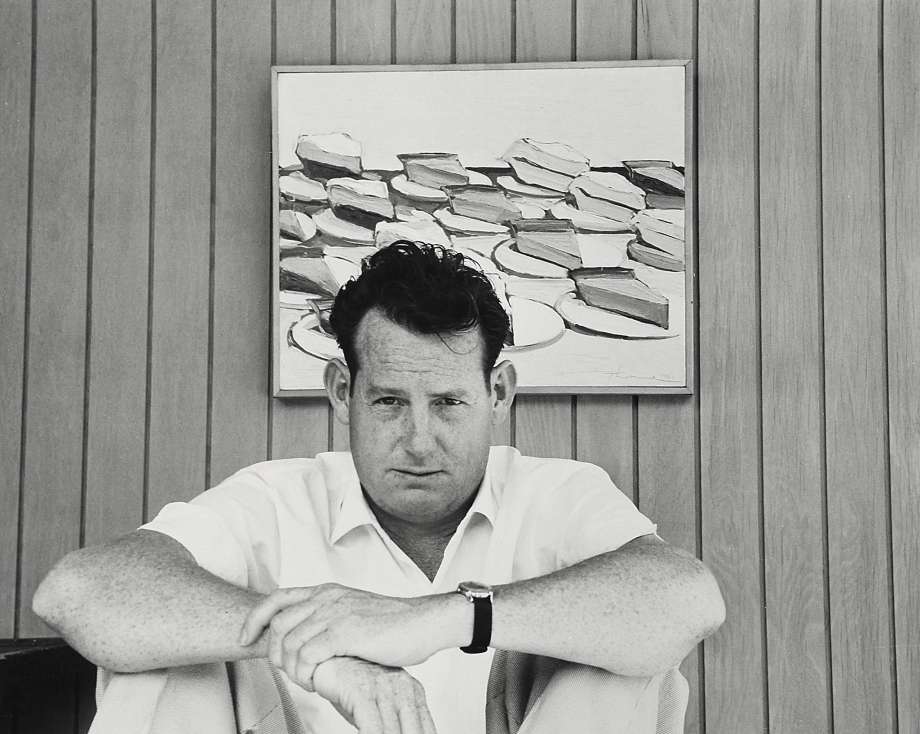 January 2018: Something about the early paintings of food by Wayne Thiebaud — as visually stunning, sensually appealing as they are — has resisted interpretation since their debut, half a century ago. Read more...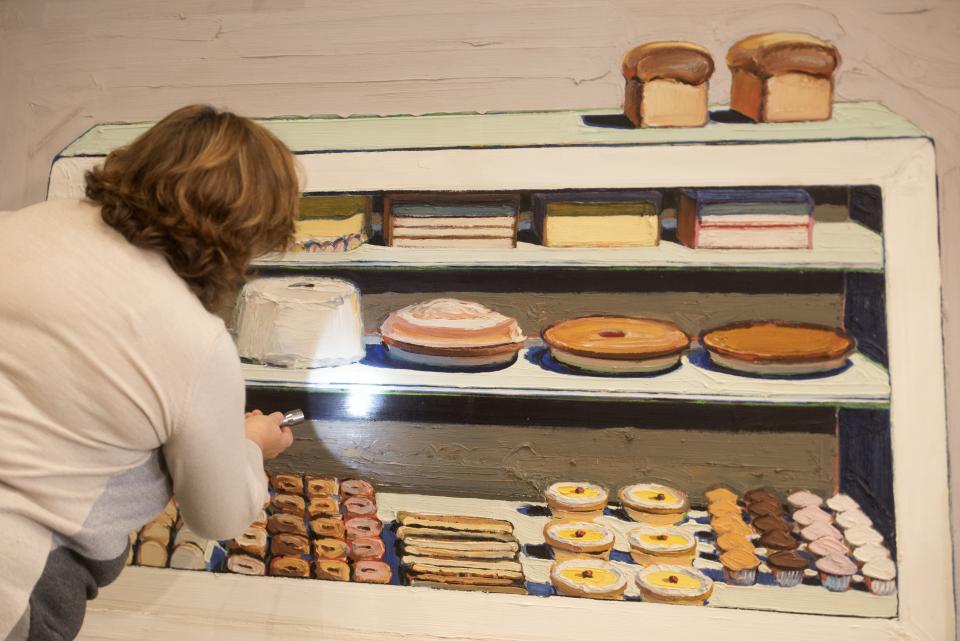 December 2017: Preparators uncrated the first of more than 60 works that will eventually be part of Wayne Thiebaud: 1958-1968. The exhibition presents rarely exhibited works and new scholarship on this formative decade, a pivotal period of Thiebaud's practice during which the artist worked his way from obscurity to national prominence. On display Jan. 16 through May 13, it is the first museum exhibition devoted to the emergence of Thiebaud's mature works. Read more...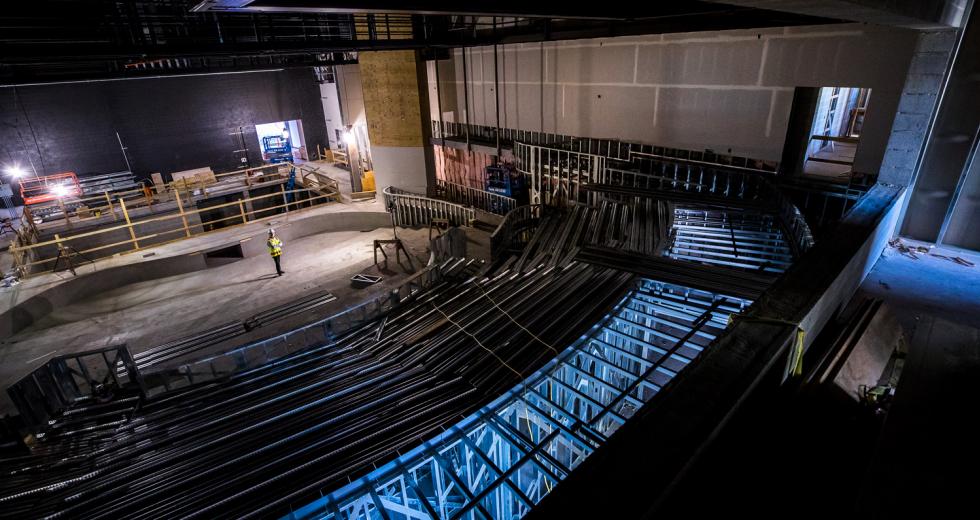 November 2017: Faced with a number of ageing cultural facilities in dire need of renovation, the City of Sacramento is spearheading the Transformation Project, which includes planned facelifts for all three facilities as part of revitalizing the urban core. With some heavy design work needed to bring these landmarks into the modern era, what role are Sacramento-based architecture firms playing in updating these longstanding institutions and winning other significant, local projects? In many cases, very little. Read more...
News Archive
Videos
Take a look at videos about the museum here.