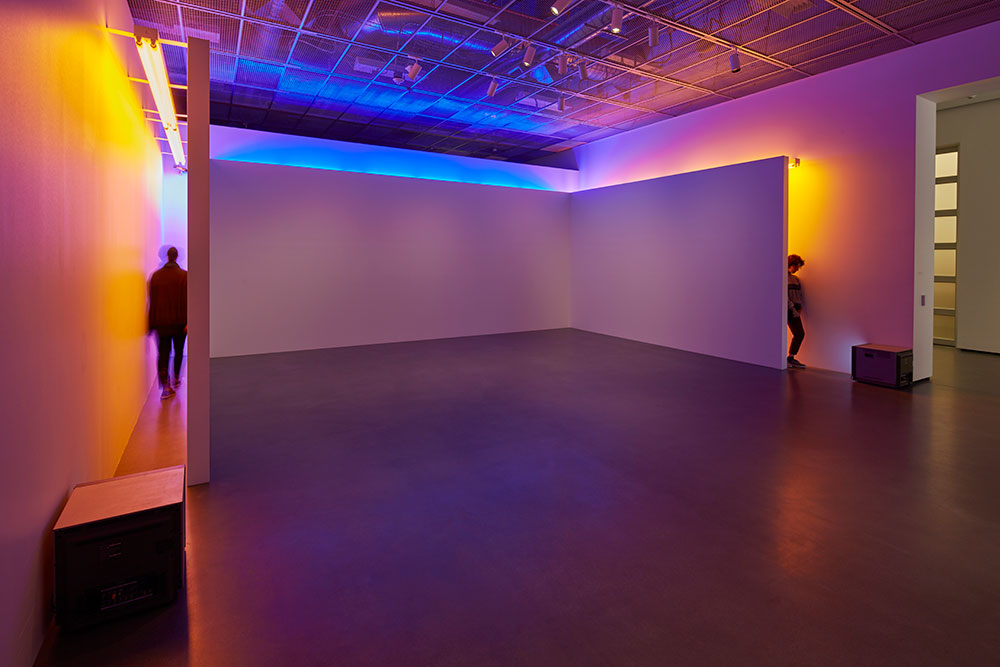 Bruce Nauman: Blue and Yellow Corridor
Coinciding with the opening of Bruce Nauman's (MFA '66, UC Davis) retrospective at The Museum of Modern Art, New York, this exhibition features the first realization of a participatory environment Nauman conceived in 1970. The work is a narrow passageway that wraps around an existing room, combining colored fluorescent light and closed-circuit video to manipulate the viewer's perceptual experience. An adjacent gallery includes artworks that situate the corridor within the artist's career. Guest Curator: Ted Mann
Extended January 29–April 14, 2019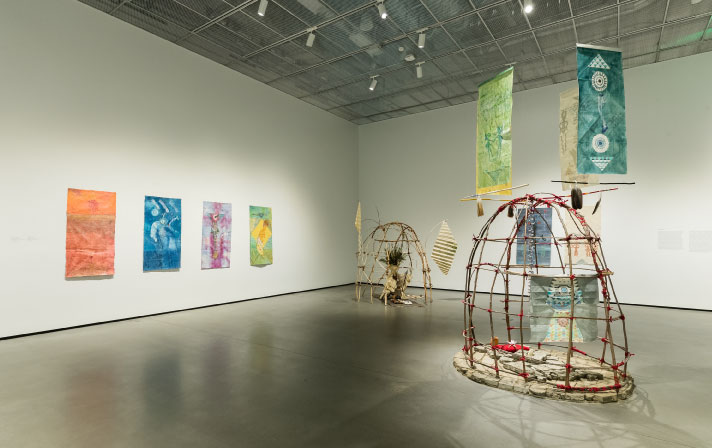 Xicanx Futurity
Xicanx Futurity focuses on the work of six Xicana artists: Celia Herrera Rodríguez, Felicia Montes, Gina Aparicio, Gilda Posada, Margaret 'Quica' Alarcón, and Melanie Cervantes. These artists engage in an intergenerational dialogue that centers Indigenous forms of communal and hemispheric ceremony, rooted in sacred relations. Collectively, their respective artistic practices inform an emerging conceptual and aesthetic decolonial social practice within Chicana/o/x Art.
Guest Curators: Carlos Jackson, Associate Professor & Chair, Chicana/o Studies, UC Davis María Esther Fernández, Chief Curator, Triton Museum
of Art, Susy Zepeda, Assistant Professor Chicana/o Studies, UC Davis
On view January 29 - May 5, 2019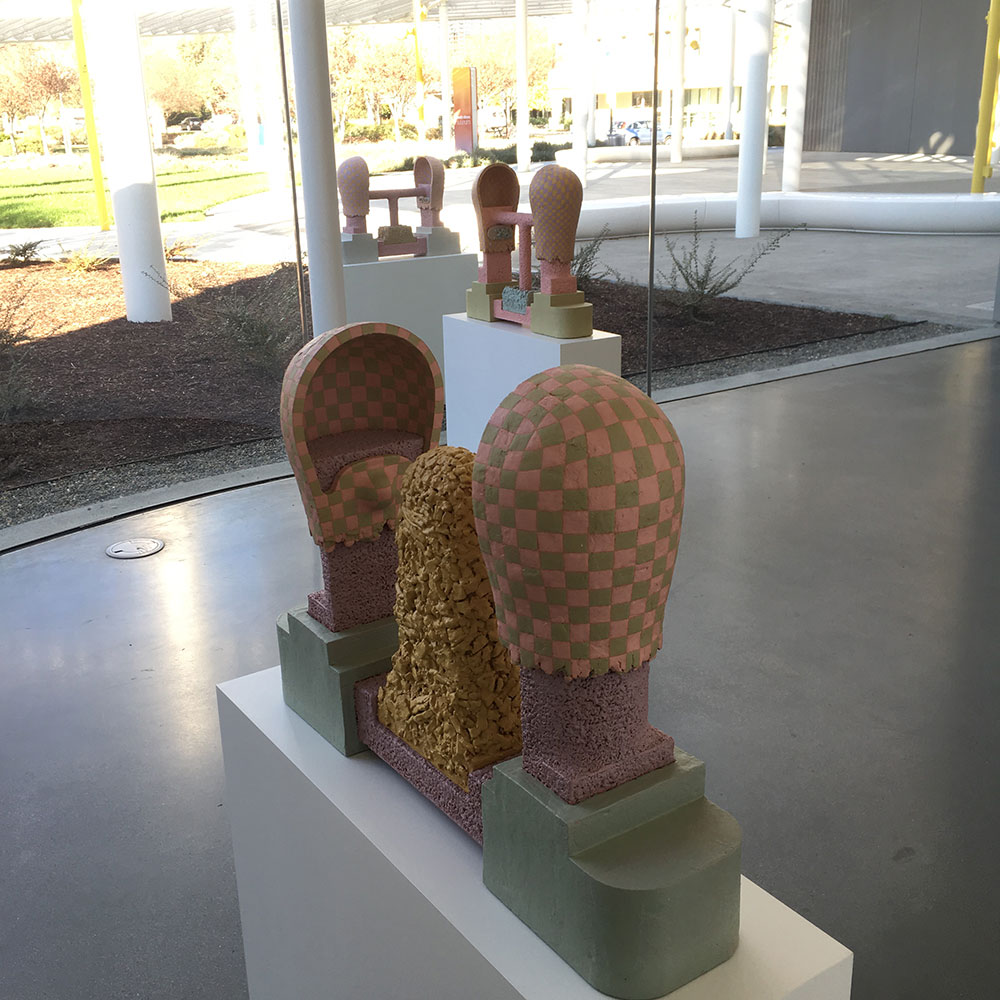 Zachary Leener: Three Sculptures
Zachary Leener (b. 1981) is a Los Angeles based artist whose work embraces metaphorical and spiritual ideas of world building and creation. The sculptures in this 'Pop Up' exhibition invite viewers to imagine the world that birthed these shapes, patterns, and forms, and the idea-space from which these configurations might have emerged.
January 29–May 5, 2019