Manetti Shrem Museum See & Sketch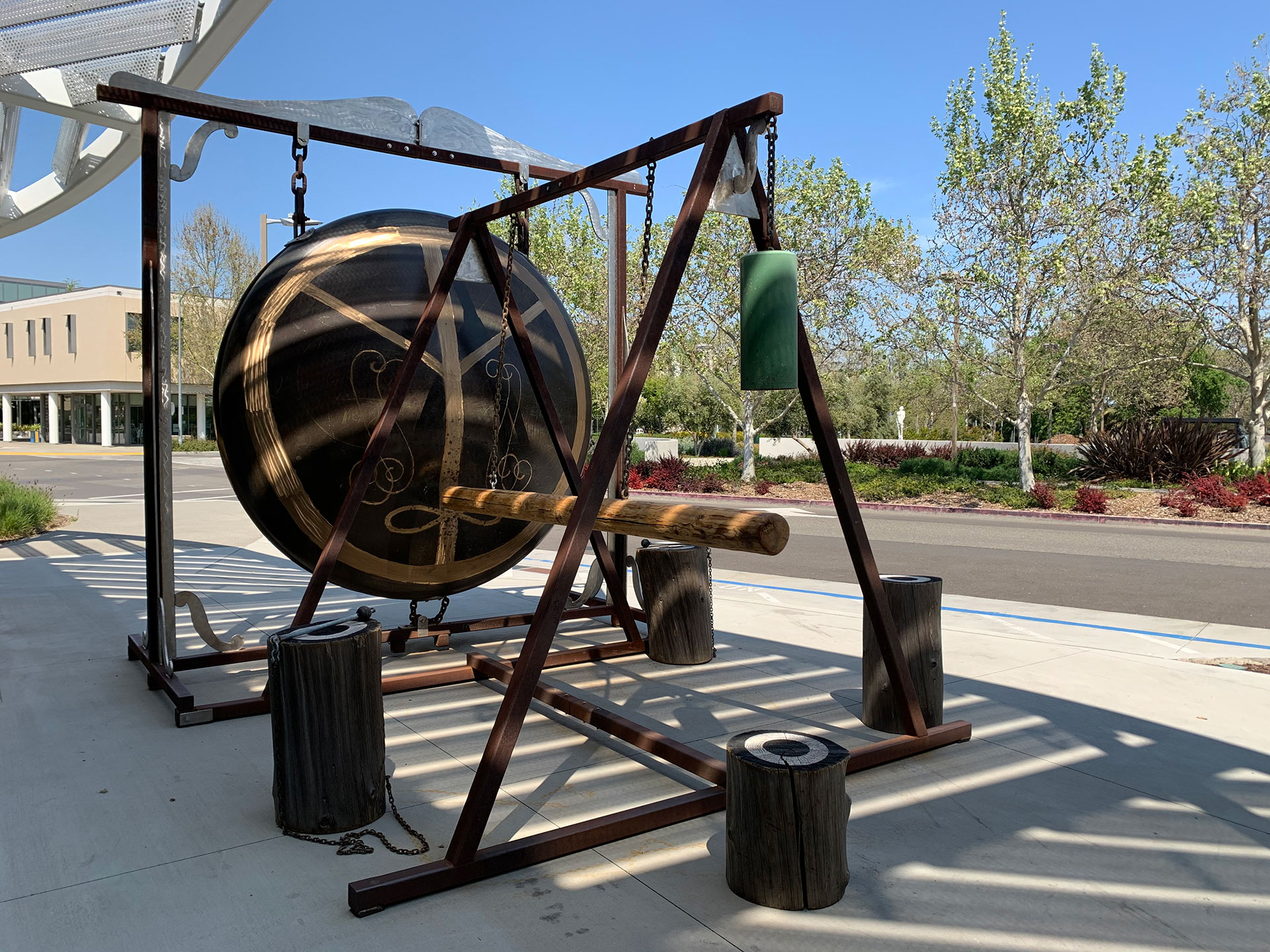 Discover art in unexpected places around UC Davis' beautifully landscaped campus. Surprising, thoughtful, intriguing and even humorous, the artworks exemplify the spirit of the UC Davis Department of Art, which began in 1958 as a small group of faculty under chair Richard Nelson. This group of artists fostered an environment that encouraged creative independence and experimentation, ideals that shine through in all of the works on this campus art walk.
As you make your way through this self-guided tour, consider the discussion questions with each piece and sketch along! Please remember to protect your health and the health of our community by practicing proper social distancing.
Google My Maps How-To
New to Google My Maps? We recommend downloading the Google Maps app to your mobile device to make the most out of your See & Sketch experience. Here are some tips to get you started with our outdoor sculpture map:
Click on the upper-left icon in the map below to get a description and list of artworks. Click on any of the artworks to get more information on each piece and an activity prompt!

You can also click and drag on the map to maneuver around campus. Click on a purple icon to see an artwork.

To enlarge the map, click on the upper-right icon to expand the map. This will take you to the Google Maps webpage or the Google Maps app depending on your device.

To get directions to a specific artwork:

On your computer: Click on an artwork and click on the diamond-shaped icon with an arrow to the right of the artwork title. This will open directions from your location.

On your mobile device: Tap on an artwork and then on Directions.

View a larger image of an artwork by clicking on the artwork and then clicking on the image. 

After you've opened See & Sketch for the first time, you can access it from Google Maps anytime.

From the Google Maps app on your mobile device: Tap on Saved at the bottom and then scroll the top menu all the way to the right and tap on Maps. Tap on the Manetti Shrem Museum See & Sketch to set the artworks on the map. To remove the artworks, tap on View Map Legend and uncheck the box next to Outdoor Sculpture.

From a computer: Click on the three dashed-lines on the upper-left to open the menu. Click on Your Places and then Maps. Click on Open in My Maps to get the full experience.

You can also access the map from

Google My Maps

online.