The following fall programs are virtual and require online registration unless otherwise indicated.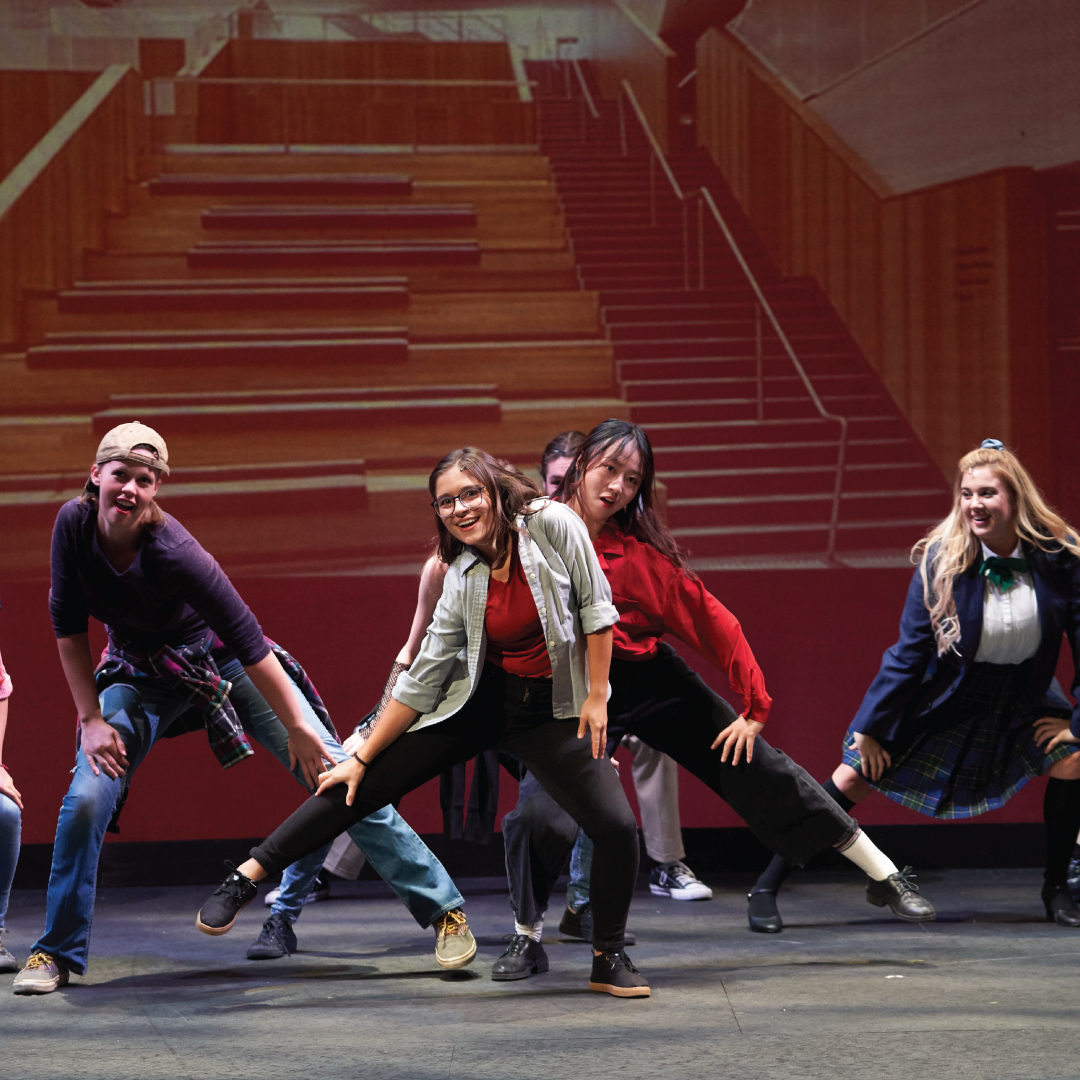 This Is How It Happened 
Thursday and Friday
October 15 and 16
5 PM PST
On Zoom
Register online
Written by Anthony D'Juan    
Directed by Lyndsay Burch
 A "ripped from the headlines" one-act play about race, police, friendship and the elusive truth. Presented with a companion film, Hoodies On, Hands Up, also by the author.
To learn more about C3T's 2020-21 season or register for events, visit Catalyst's website, or download the Fall 2020 Virtual Season PDF
Catalyst: A Theatre Think Tank is sponsored in part by the UC Davis Department of Theatre and Dance and co-sponsored by the Manetti Shrem Museum.
Conversation and Book Launch: 

Young, Gifted and Black: A New Generation of Artists, The Lumpkin-Boccuzzi Family Collection of Contemporary Art

 
Thursday
October 29
4:30-6 PM PST
On Zoom
Register online
The museum celebrates the recent publication of this survey of the work of a new generation of Black artists. Edited by writer Antwaun Sargent, the book accompanies the Young, Gifted and Black exhibition, which will travel to the Manetti Shrem Museum in 2022. Join museum Associate Curator Susie Kantor for a conversation with collector Bernard Lumpkin, writer Antwaun Sargent, and Matt Wycoff, curator of the Lumpkin-Boccuzzi Family Collection.
As mission-driven collectors, Bernard I. Lumpkin and Carmine D. Boccuzzi have championed emerging artists of African descent through museum loans and institutional support. But there has never been an opportunity to consider their acclaimed collection as a whole until now. Edited by Sargent, Young, Gifted and Black draws from this collection to shed new light on works by these contemporary artists. At a moment when debates about the politics of visibility within the art world have taken on renewed urgency, and establishment voices such as the New York Times are declaring that "it has become undeniable that African American artists are making much of the best American art today," Young, Gifted and Black takes stock of how these new voices are affecting the way we think about identity, politics and art history itself. 

To order Young, Gifted and Black: A New Generation of Artists, visit Artbook.com.
Claudia Rankine Reading and Lecture


Just Us: An American Conversation
Wednesday
November 4,
4 PM PST
Register online
Claudia Rankine is the author of five collections of poetry, including Citizen: An American Lyric and Don't Let Me Be Lonely; two plays including The White Card, which premiered in February 2018 (Arts Emerson/ American Repertory Theater) and Provenance of Beauty: A South Bronx Travelogue; as well as numerous video collaborations. Her timely new book, Just Us: An American Conversation (Graywolf Press, 2020) takes place in transitionary spaces—on airplanes, at a diversity training session, in a therapist's office, at a dinner party, after a play, on the internet—where presumed neutrality gives way to American culture's overwhelming whiteness. Rankine questions what it means to interrogate white privilege, liberal politics, the implications of blondness, white supremacy in the White House, and much more. Revelatory, funny and ingeniously written, Just Us is about intimacy and friendship, and brings us into a necessary conversation about what we don't know. 
In 2016, Rankine co-founded The Racial Imaginary Institute (TRII) and has received numerous awards, including the Poets & Writers' Jackson Poetry Prize, and fellowships from the Guggenheim Foundation, the Lannan Foundation, the MacArthur Foundation and the National Endowment of the Arts. She teaches at Yale University as the Frederick Iseman Professor of Poetry, and lives in New Haven, Conn.
This program is organized by Professor Allison Coudert, Paul A. and Marie Castelfranco Chair in the History of Religion; Professor Katie Peterson, director of the Creative Writing Program; and the Manetti Shrem Museum.
Co-sponsored by: 
Campus Community Relations (Campus Community Book Project and Diversity and Inclusion Education Program)

Campus Council on Community and Diversity (CCC&D)

Center for African Diaspora Student Success (CADSS) 

Center for the Advancement of Multicultural Perspective on Social Science, Arts, and Humanities (CAMPSSAH) 

Cultural Studies Graduate Group

Department of African American & African Studies

Department of American Studies 

Department of Art & Art History

Department of Comparative Literature 

Department of English and Creative Writing Program 

Department of History

Department of Political Science 

Department of Religious Studies

Feminist Research Institute 

Imagining America: Artists and Scholars in Public Life

Public Scholarship and Engagement

Transformative Justice in Education (TJE) Center, School of Education

UC Davis African Continuum

UC Davis College of Letters and Science

UC Davis Humanities Institute

UC Davis Library 

UC Davis School of Law

VC - Office for Diversity, Equity, and Inclusion (VC-DEI)
Njideka Akunyili Crosby
Thursday
November 12
4:30-6 PM PST
On Zoom
Register online
Njideka Akunyili Crosby, whose art negotiates the cultural terrain between her adopted home in America and her native Nigeria in collage and photo transfer-based paintings, will give the seventh Betty Jean and Wayne Thiebaud Endowed Lecture. This year's lecture celebrates Wayne Thiebaud's centennial. 
Crosby was born in Enugu, Nigeria in 1983 and currently lives and works in Los Angeles. She was a participant in La Biennale di Venezia, 58th International Art Exhibition, May You Live In Interesting Times, curated by Ralph Rugoff. Recent solo exhibitions include Njideka Akunyili Crosby: "The Beautyful Ones," the National Portrait Gallery, London (2018-19) and Counterparts, Modern Art Museum of Fort Worth, Texas (2018-19), Baltimore Museum of Art, Md. (2017-18). She is the recipient of an honorary doctorate of art from Swarthmore College in 2019, a 2017 MacArthur Fellowship and was awarded Financial Times' Women of the Year in 2016. Most recently, she received the Great Immigrants, Great Americans Award from the Carnegie Corporation of New York.
The Betty Jean and Wayne Thiebaud Endowed Lecture honors the Thiebauds' long commitment to educating the eye and hand along with the mind. The endowment, started in 2015, complements Art Studio's Visiting Artist Lecture Series, a core component of the Art Studio MFA Program, increasing its ability to invite distinguished artists, critics and curators to the UC Davis campus.  
Organized by the Department of Art and Art History and co-sponsored by the UC Davis College of Letters and Science and the Manetti Shrem Museum. 
DHI/Human Rights Film Festival 
Thursday–Tuesday
November 12–24
This 13-day festival brings a selection of human rights watch films to screen remotely. Q&A sessions with filmmakers and scholars are from 5:10-6 PM Nov. 16-20. For more information visit the UC Davis Humanities Institute.
Presented by UC Davis Humanities Institute. Co-sponsored by Human Rights Studies, the Manetti Shrem Museum and Human Rights Watch Film Festival.
Winter Exhibition Preview


Wayne Thiebaud

Influencer:

A New Generation
Andrea Bowers, Julie Bozzi ('74, M.F.A. '76), Christopher Brown (M.F.A. '76), Robert Colescott, Richard Crozier (M.F.A. '74), Fredric Hope, Alex Israel, Grace Munakata ('80, M.F.A. '85), Bruce Nauman (M.A. '66), Jason Stopa, Vonn Cummings Sumner ('98, M.F.A. '00), Ann Harrold Taylor (M.F.A. '85), Michael Tompkins ('81, M.F.A. '83), Patricia Wall ('72), Jonas Wood and Lynette Yiadom-Boakye. 
Thursday
November 19
4:30-6 PM PST
On Zoom
Register online
Opening January 31, 2021, Wayne Thiebaud Influencer: A New Generation features works by contemporary artists who have been inspired by Thiebaud as a fellow painter as well as former students who learned directly from the master teacher. Join Founding Director Rachel Teagle and Associate Curator Susie Kantor for an inside look at this upcoming exhibition.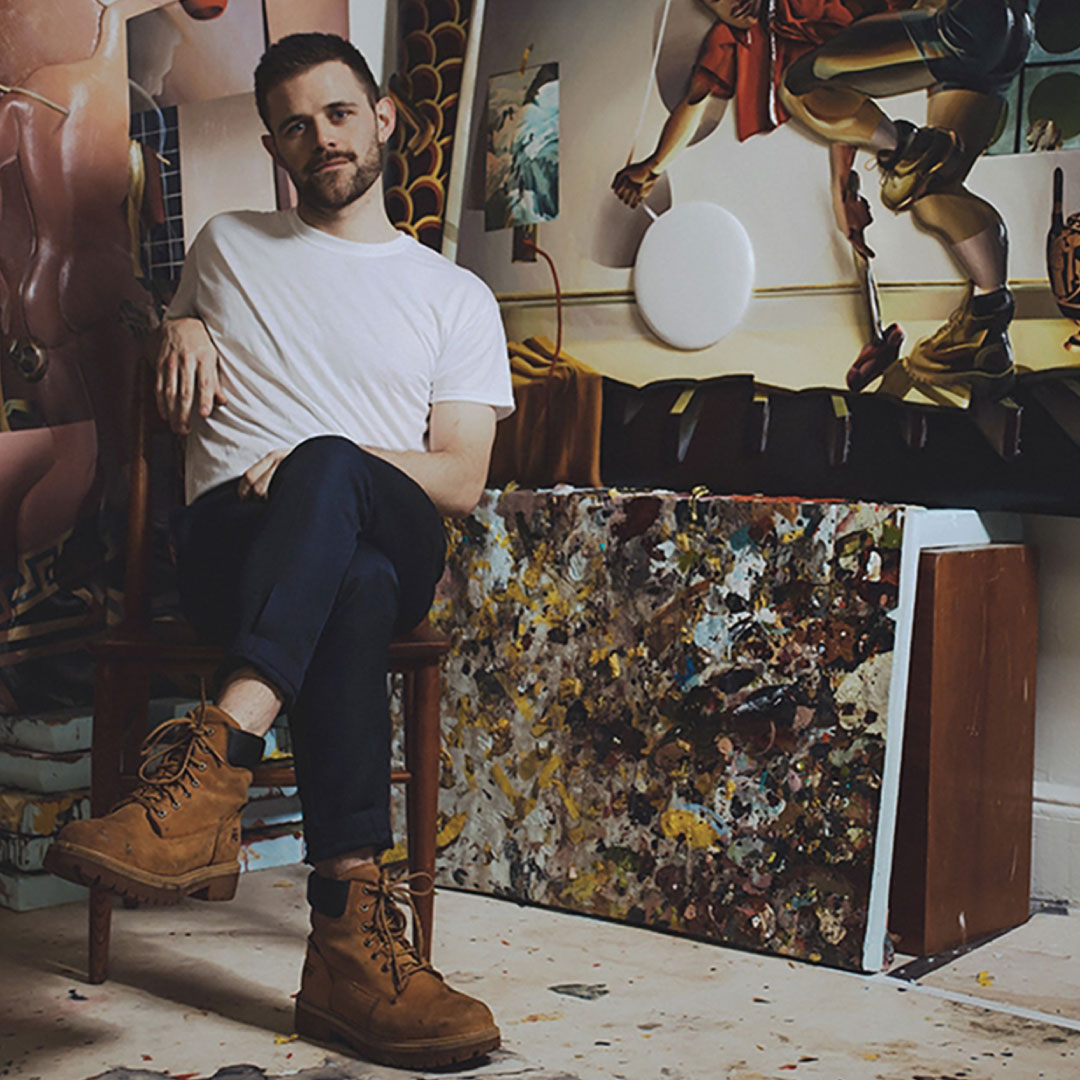 Art Studio Visiting Artist Lecture Series: 

Kyle Dunn
Thursday
December 3
4:30–6 PM PST
On Zoom
Register online
Defying categorical restraint, Kyle Dunn (b. 1990) combines sculptural and painterly traditions, including bas-relief and trompe l'oeil, to express the vibrancy of the masculine emotional landscape not often represented in popular visual culture. Drawing upon a range of influences such as Italian cinema as well as horror and science fiction novels, Dunn's contorted figures ache with emotional and physical desire. Reflecting on his proclivity for melodrama, Dunn notes, "There is a kind of humor and silliness to big emotions, at least when you are looking back and processing. Making paintings is a way for me to distill messy situations in my life down to something understandable." Dunn lives and works in Queens, NY. He grew up in Michigan and received his BFA in Interdisciplinary Sculpture at Maryland Institute College of Art (MICA). He has had two solo exhibitions in New York at Sardine, 2017 and Thierry Goldberg Gallery, 2018 and has been included in group exhibitions at at Galerie Maria Bernheim, Zurich; Little Berlin, Philadelphia, PA; Nationale, Portland, OR; Part 2 Gallery; Oakland, CA; and Ground Floor Gallery, Brooklyn, NY. 
Organized by the Department of Art and Art History and co-sponsored by the UC Davis College of Letters and Science and the Manetti Shrem Museum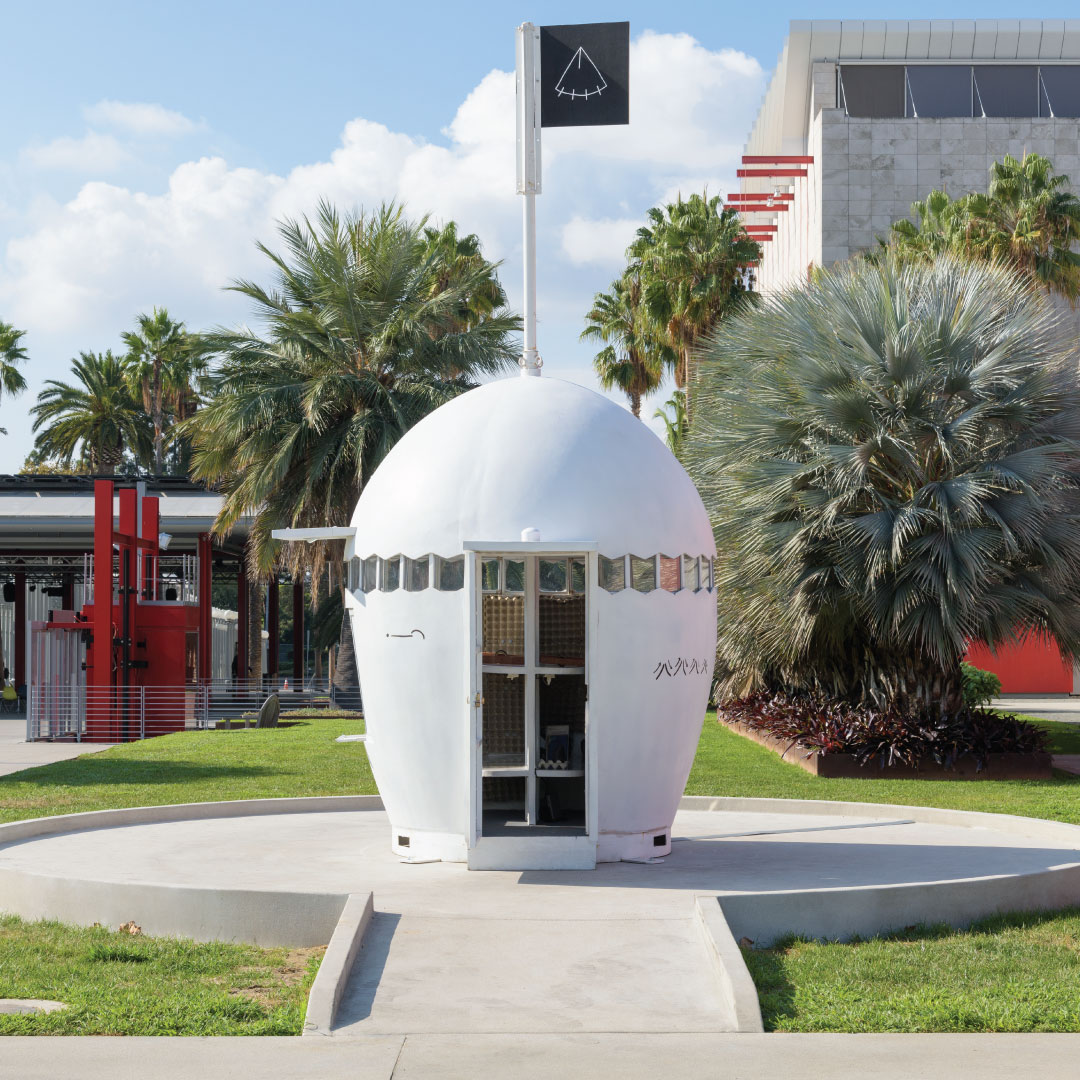 Art Studio Visiting Artist Lecture Series: Rita Gonzalez
Thursday
December 10
4:30-6 PM PST
On Zoom
Register online
Rita Gonzalez is the Terri and Michael Smooke Curator and Department Head of Contemporary Art at the Los Angeles County Museum of Art where she has curated Phantom Sightings: Art after the Chicano Movement; Asco: Elite of the Obscure; Lost Line: Contemporary Art from the Collection; Agnés Varda in Californialand, In Production: Art and the Studio System, Christian Marclay: Sound Stories, among other exhibitions and programs. Gonzalez curated L.A. Exuberance: New Gifts by Artists, an exhibition that featured sixty gifts and marked the culmination of LACMA's 50th anniversary year. From 1997–1999, she was the Lila Wallace Curatorial Fellow at the Museum of Contemporary Art, San Diego. She was on the curatorial team for Prospect 3 New Orleans and part of the curatorial teams for the first Current L.A. Biennial in 2016 and the Gwangju Bienale in 2018. Gonzalez was one of the 2018 Center for Curatorial Leadership Fellows.
Organized by the Department of Art and Art History. Co-sponsored by the UC Davis College of Letters and Science and the Manetti Shrem Museum.