Art Making
Activities to inspire creativity and conversation for people of all ages.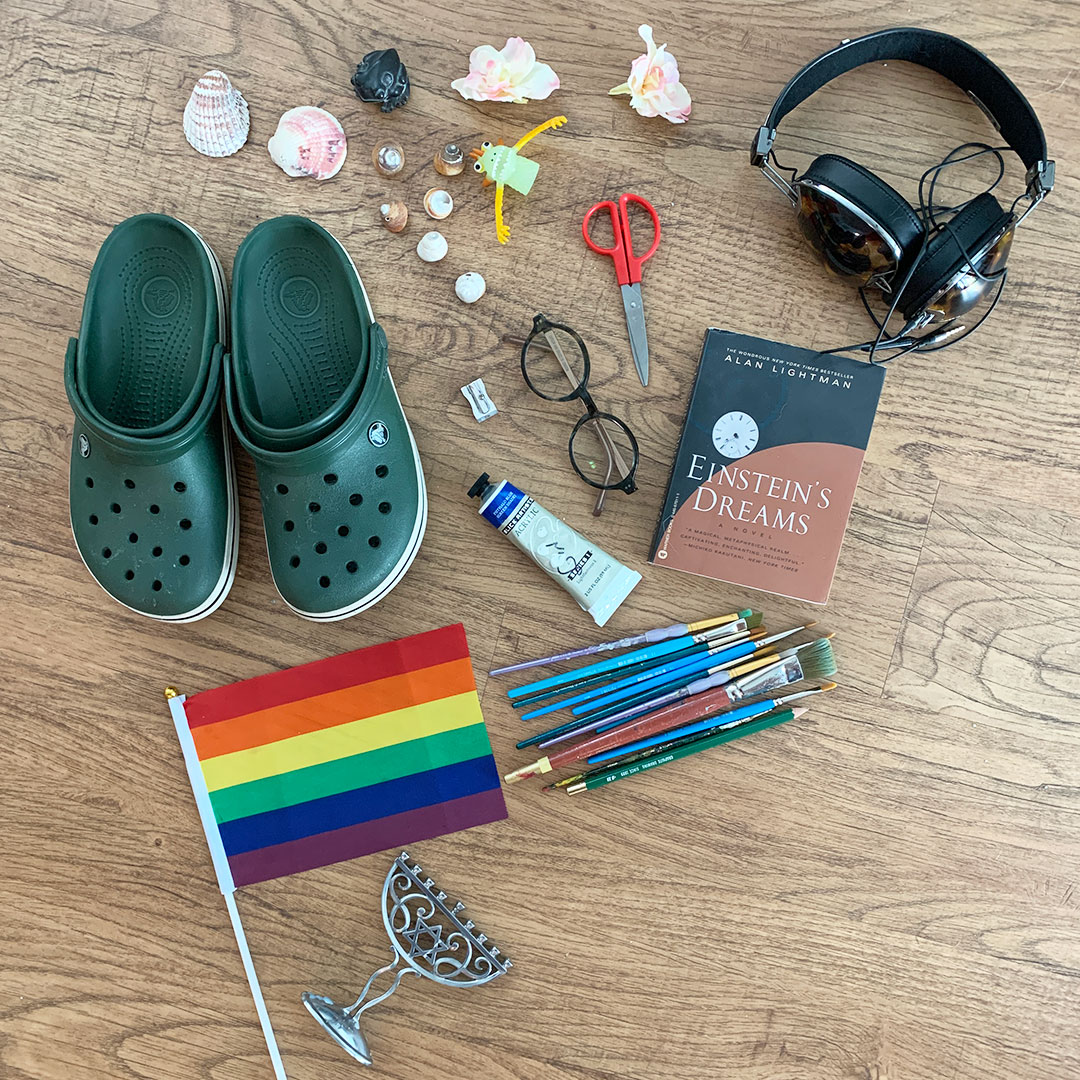 Have you experienced a personal transformation while adjusting to today's reality? This week, collect found objects from around your house to assemble a creative self-portrait that reflects you.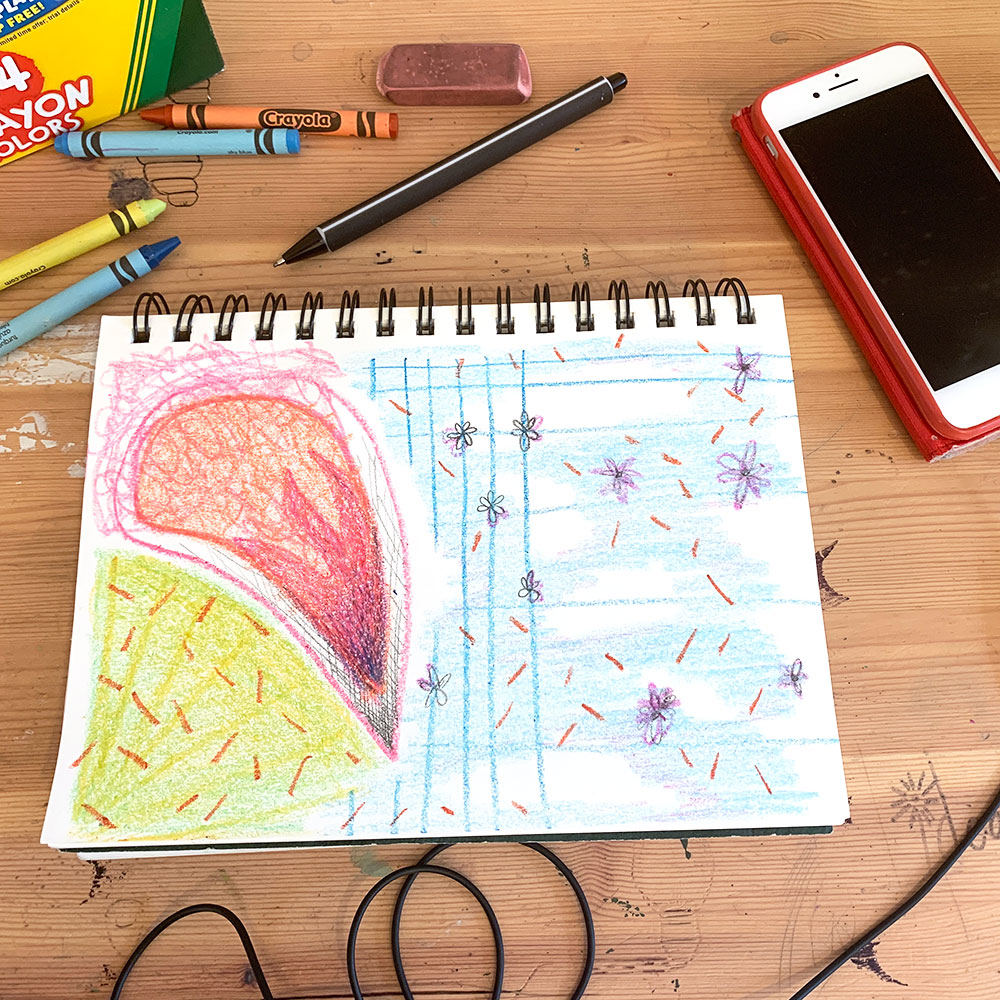 This week's art activity, Dancing Drawings, asks you to take inspiration from the Manetti Shrem Museum Songs of Summer playlist. Let your drawing materials dance across the paper!
Build It With Brandon: Flower and Butterfly
This week, Build It With Brandon shows you how to bring some homegrown beauty into your world without leaving the house. Learn how to craft a colorful flower and butterfly using a toilet paper tube.
Shadow Drawings
Head outside with us to learn how to create Shadow Drawings that capture the magical, rippling effect of light passing through water and the different silhouettes it casts.
Build It With Brandon: Fishing
Reel in a new activity! Craft a fish and fishing pole from a toilet paper tube and other common supplies in the latest installment of Build It With Brandon.
Learn how to use the "grid method" to shift your focus to the details in plain sight, gaining a new perspective on your everyday surroundings.
Build It With Brandon: Race Car
Start your engines! Get into the driver's seat with Brandon Annuzzi, the museum's building manager. Watch his YouTube tutorial, Build It With Brandon, as he revs up and shows you how to turn a toilet paper tube into a racecar.
Close your eyes. Think back to when you last spent a long stretch of time outdoors. What do you see? What do you smell? Now take time to draw your memory.
Seek artistic inspiration from the great indoors as you go on a home scavenger hunt and learn how to arrange and draw the results. Don't forget to share your artwork with us!
Build It With Brandon: Toilet Paper Tube Binoculars
In our second installment of Build It With Brandon, Brandon shows you how to make toilet paper tube binoculars and spot the beauty all around. So grab those rolls, and let's get started!
Explore, sketch and spark conversation with outdoor sculptures on the UC Davis campus through our interactive map. Take a tour either virtually or in person (with proper social distancing, of course).
Get creative with light and color in "Gathering Glowing Shadows," an art project exploring halation.
Build It With Brandon: Toilet Paper Tube Time Capsules
Inspired by artist Stephen Kaltenbach, Museum Building Manager Brandon Annuzzi shows you how to make your very own toilet paper-tube time capsule in this step-by-step guide.
Paper Mosaic
Design a family mosaic with educators from the Frist Art Museum.