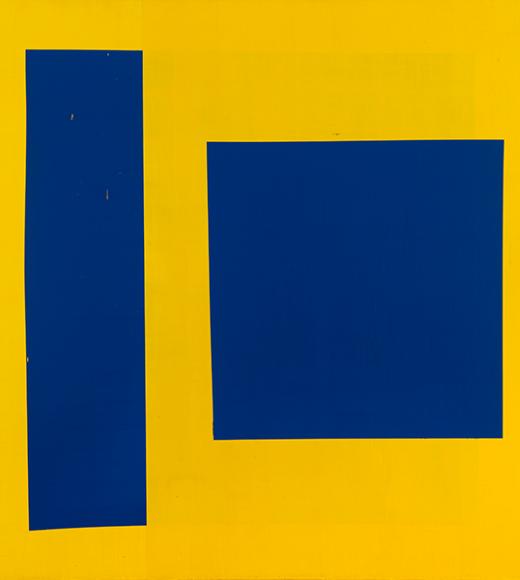 Mary Heilmann: Squaring Davis
Decades before she would become one of North America's greatest living painters, Mary Heilmann started studying with William T. Wiley at UC Davis and found a place whose unique life-as-art ethos meshed with her spirit and inspired her to keep creating art despite her doubts. This exhibition features Heilmann's Northern California oeuvre of rarely seen ceramics from the mid-1960s, sculptures and a group of "Davis Square" paintings created in 1977. 
Curator: Dan Nadel
On view January 8–May 2022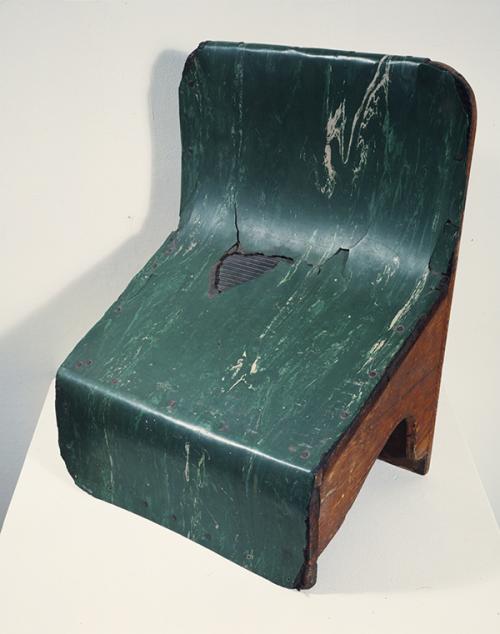 William T. Wiley and the Slant Step: All on the Line
From 1962 to 1969, while teaching at the University of California, Davis, William T. Wiley developed a complex methodology and compound symbol language to explore philosophical, environmental and psychological questions across all available media. The results are startling, often beautiful and always engaging. All on the Line will have a special focus on Wiley and his former student Bruce Nauman's 1965-66 Slant Step project: It will gather for the first time many of the Slant Step objects made by both artists, which epitomized Wiley's outlook on art and jump-started conceptual art in Northern California. The exhibition derives from five years of curatorial research and a close collaboration with the artist.
Curator: Dan Nadel
On view January 8–May 2022
From Moment to Movement: Picturing Protest
in the Kramlich Collection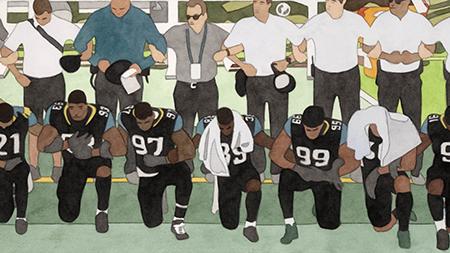 Protest can take varied forms, from active demonstrations to bearing witness to lost histories. Drawn from the renowned Kramlich Collection, From Moment to Movement spans 30 years of new media work, from Dara Birnbaum's Tiananmen Square: Break-in Transmission (1990) to Kota Ezawa's National Anthem (2018). Bringing together an international and intergenerational group of artists — including Theaster Gates, Nalini Malani and Mikhael Subotzky — this exhibition explores ideas of resistance, the role of media in shaping our understanding of events, and the power and politics of viewing. The exhibition also includes work by Shiva Ahmadi, UC Davis associate professor of art.
Curator: Susie Kantor
On view January 8–April 2022