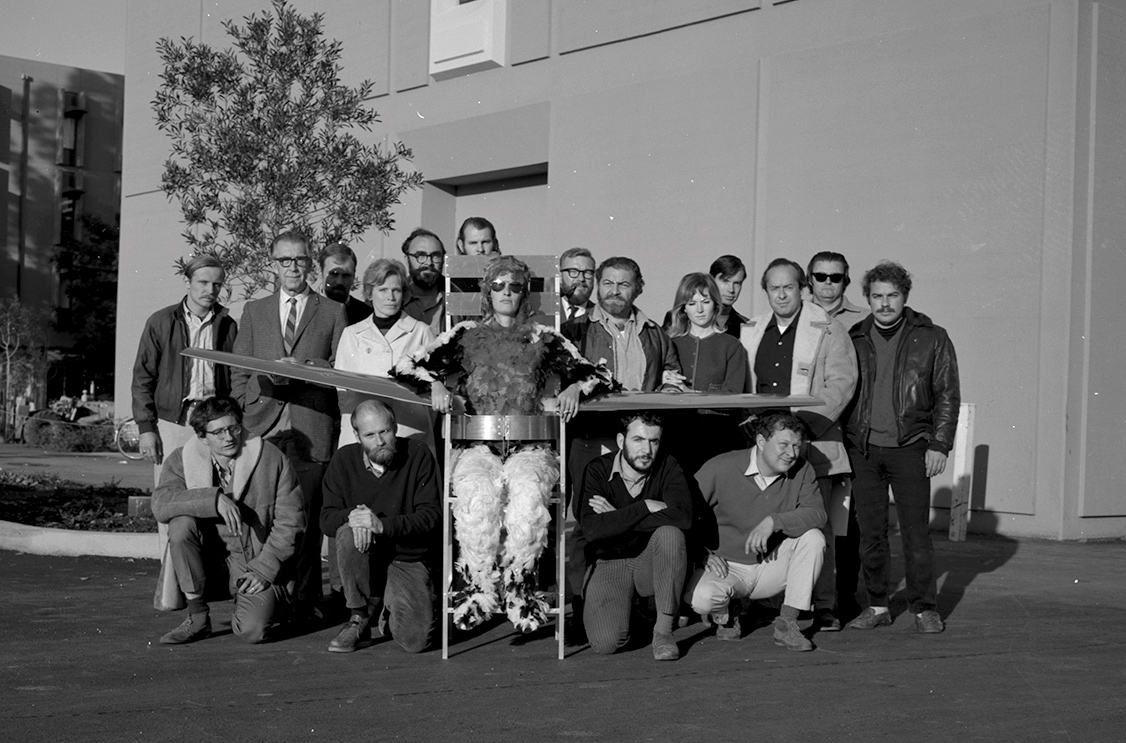 The Manetti Shrem Museum is a new museum 60 years in the making. In 1959, a then brand-new university known for its school of agriculture established an art department. (UC Davis was known as the College of Agriculture for UC Berkeley from 1908 - 1959, when it then became a general campus).
The founding chair of the Department of Art, Richard Nelson, was a visionary leader who assembled a roster of diverse talents. Together, these artists developed into one of the preeminent M.F.A. programs in the United States. With a profound commitment to teaching and by fully integrating students into all of their creative endeavors, within a decade the art department was recognized internationally as one of the most lively and experimental communities of artists working in the world. 
Together, these artists formed what nowadays we call a "creative community" of individuals with diverse interests, a dedication to the inherent properties of their materials, and a commitment to experimentation. "It felt," William T. Wiley has described the atmosphere in the fledgling department, "like anything was possible." Roy De Forest wrote the catalogue entry to the 1967 Masters of Art exhibition (pictured here is Robyn Martin's thesis project and group photo of the department). He explained the department's approach, "In a time of social disruption, scientific rationalization, and political instability, the creation of art is an act of dangerous faith." 
A Timeline of UC Davis Arts
As UC Davis builds a museum for generations to come, we are also looking back at UC Davis' legacy in the arts.
Email comments, suggestions or questions to: manettishrem@ucdavis.edu.