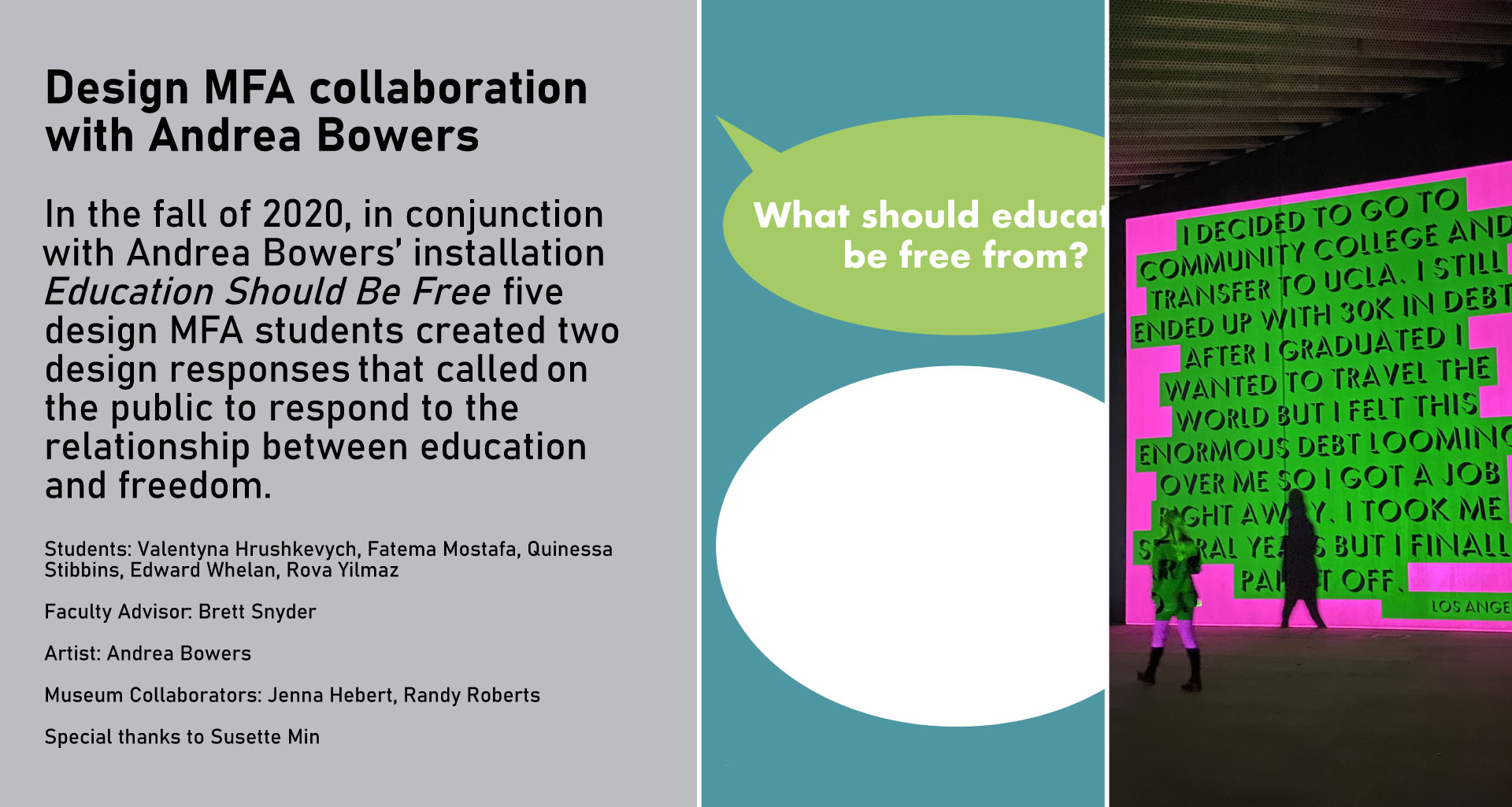 "I celebrate teaching that enables transgressions—a movement against and beyond boundaries. It is that movement which makes education the practice of freedom" 

—bell hooks
For many there are insurmountable barriers to education while at the same time the practice of education is often fraught with barriers embedded within the educational system itself. Working in concert with the artist, students created two ways of inviting public response to these critical questions. Both projects sought responses in the context of the pandemic, using social media as a tool for public participation.
---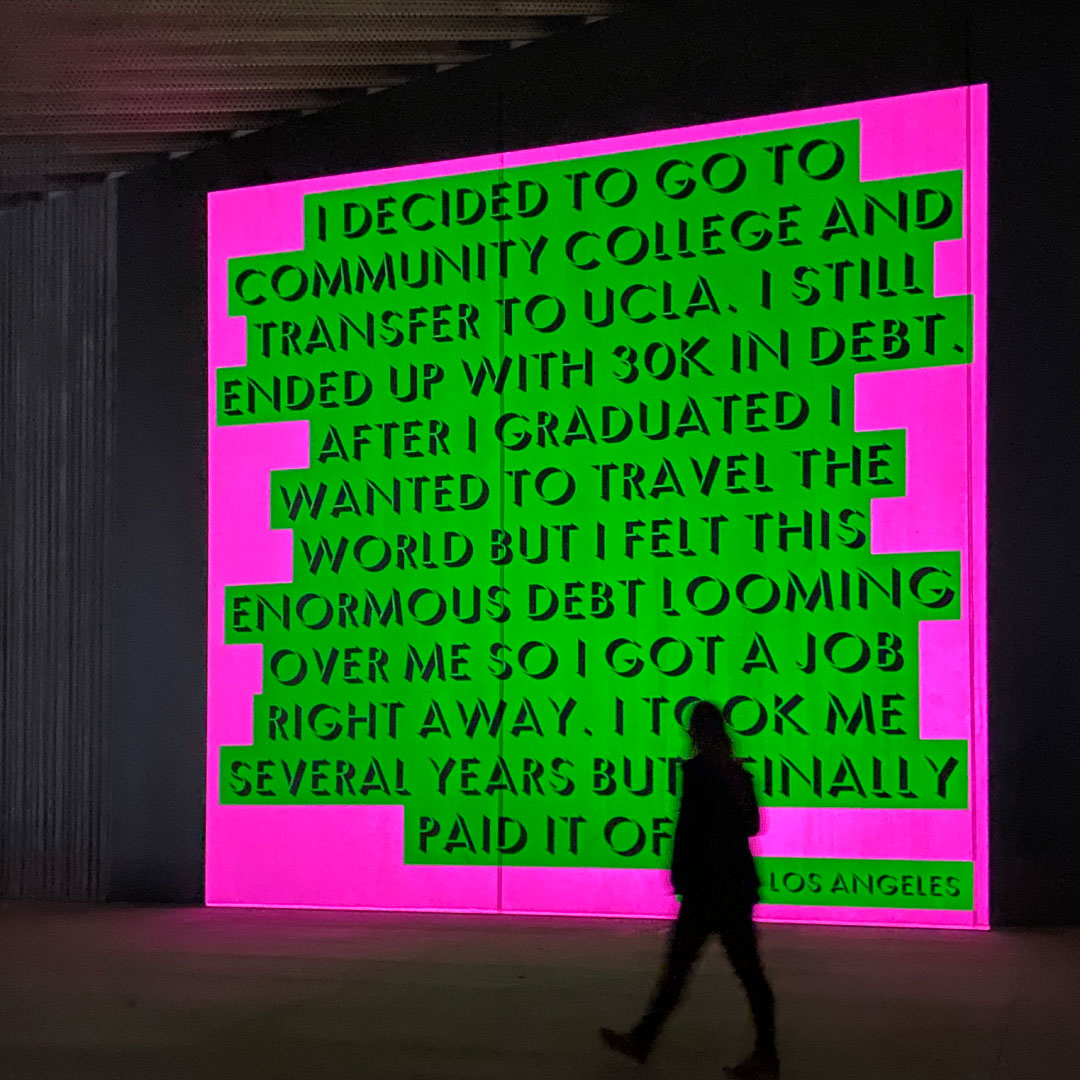 Education Should Be Free: Student Debt
"Thirteen years out of graduate school and I am still paying off my student loans. I was lucky to consolidate to a lower rate"
—age 38, Sacramento, CA
The first project, by Valentyna Hrushkevych and Rova Yilmaz prompted participants to share stories of student debt.
EDUCATION SHOULD BE FREE is an initiative by UC Davis Design students in collaboration with the artist Andrea Bowers and the Manetti Shrem Museum. The aim of this project is to increase awareness of STUDENT DEBT. Responses to this prompt were shared in large scale projections on the Manetti Shrem Museum event plaza.

---
What Should Education Be Free From?
The second project, by Fatema Mostafa, Quinessa Stibbins, and Edward Whelan asked participants "What Should Education Be Free From?" Their goal is to amplify the voices of those who have dealt with educational injustice. Using the format of a digital postcard, participants were invited to respond to the prompt. Responses can either be hand written on the postcard or digitally shared with the hashtag #edushouldbefree. See the responses on Instagram @edushouldbefree. An augmented reality compilation of responses is also available using Artivive mobile application.