Finding Yourself
By Carmel Dor
Have you experienced a personal transformation while adjusting to today's reality? Collect found objects from around your house to assemble a creative self-portrait that reflects you.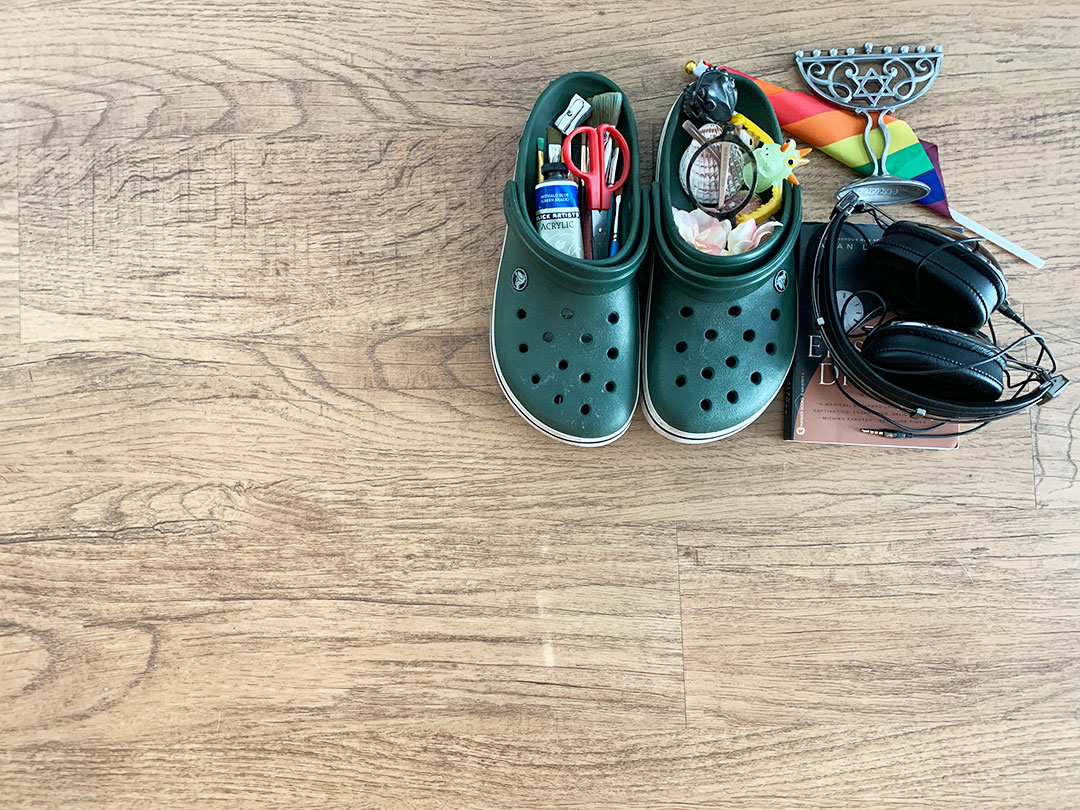 Things you will need
A clear area on a table or floor to work on

An assortment of found objects from around your home
Make it!
1. Start by scavenging around your house for objects that represent different parts of your identity and personality. These can be favorite books, tools you use in your hobbies, things you use every day, and items that decorate your space. Collect more than you think you'll need. Try to find things that come in pairs, which can help when trying to depict eyes, ears, arms or legs.
Once you have all your items, spread them out so you can see what you're working with.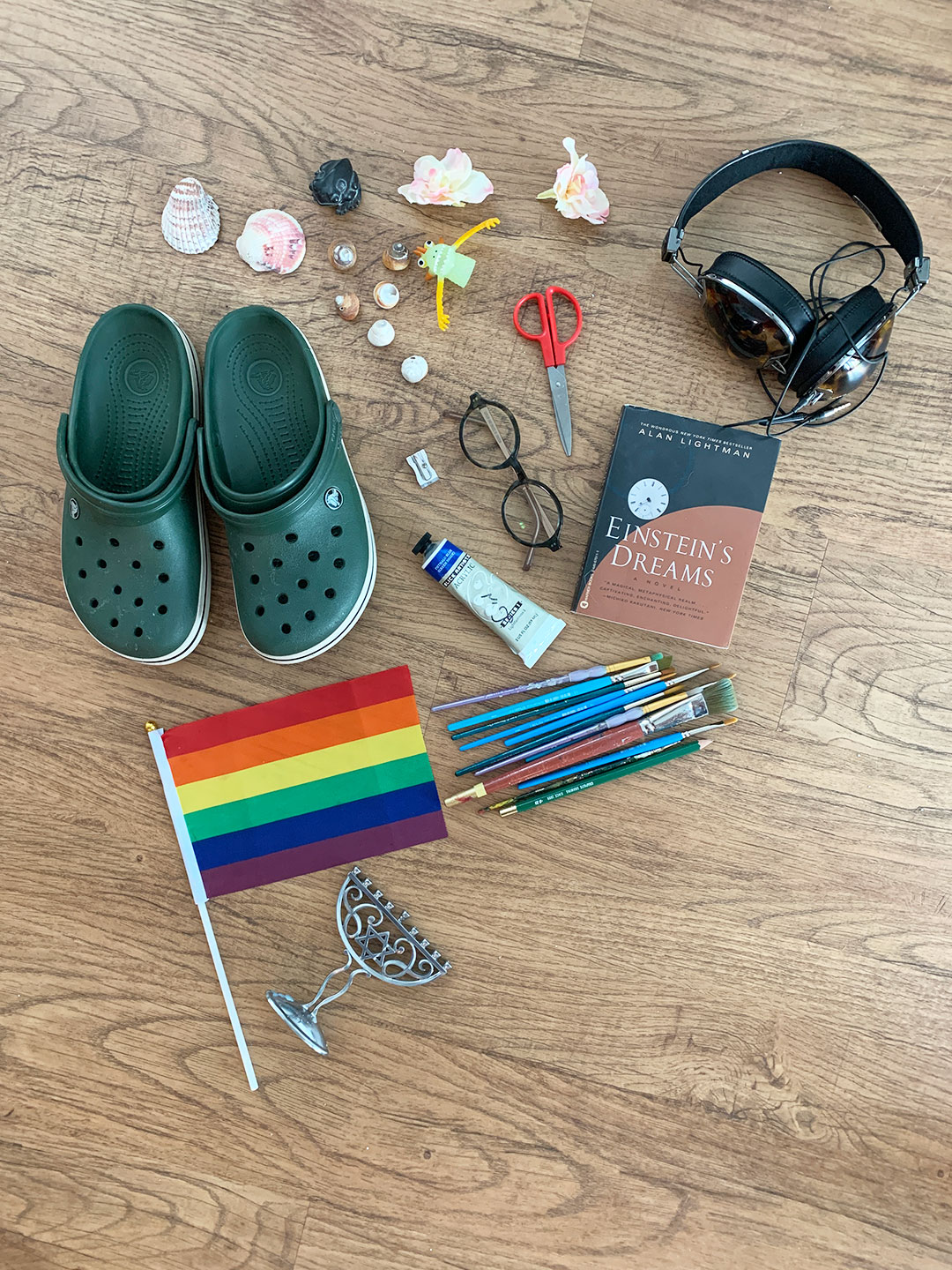 2. Start by building the base of your self-portrait, your face and body. You may have noticed we aren't using any adhesives in this activity, and instead are stacking our sculptures flat on the ground. Experiment with different options for your head and body until you find something that feels right. You can use simple objects to suggest facial features and add details later.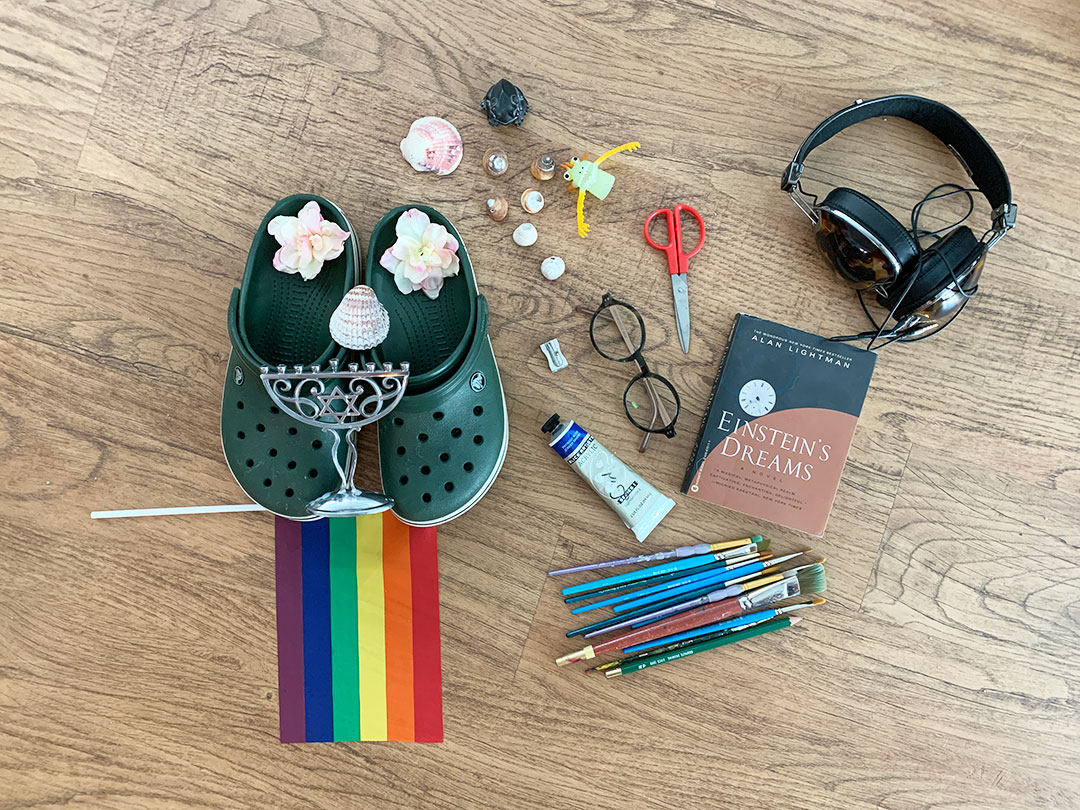 3. Next, we want to focus on what gesture our figures will have. I decided to have my character waving hello and smiling in a welcoming way, but your self-portrait might be singing, dancing or taking a swim. Choose whatever you feel best represents you! I also took this opportunity to add in some hair.
4. Wrap up your self-portrait with some finishing details, I added my freckles, glasses and shoes so it feels more like me. This is also a great time to add in any objects you feel are important representations of your identity. You might not use all the objects you collected, and that's OK!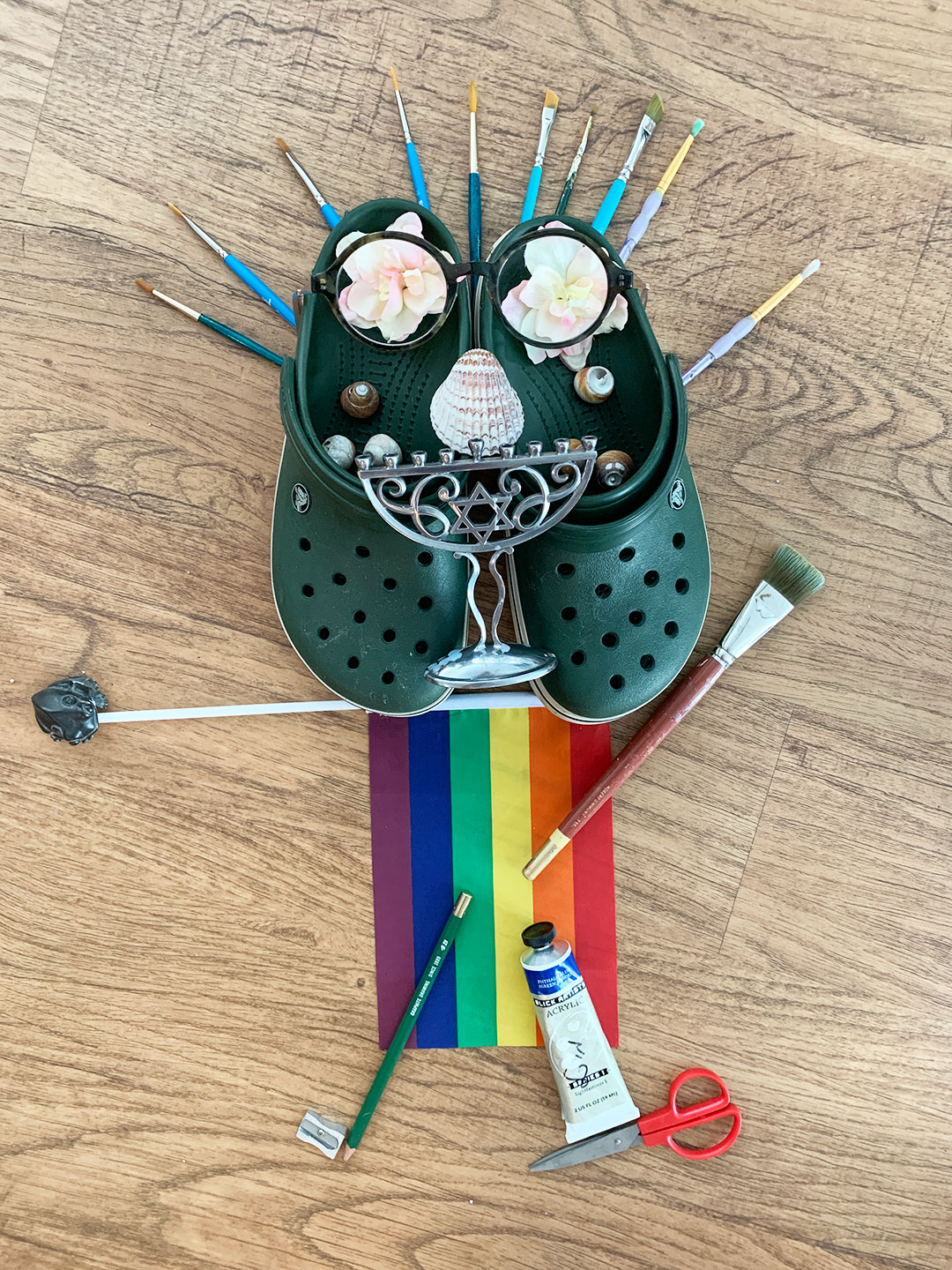 Once you feel like your artwork is complete, snap a picture so you can look back and share with friends, family, and neighbors. And don't forget the most important step – putting everything back in its original place ☺.
Questions to experiment with
Could you take it to the next level and create a setting for your self-portrait?

Did you focus more on capturing your likeness or including as many of your important objects as possible? How does your sculpture change if you switch your focus?

Do this activity with your shelter-in-place buddies and see what your family portrait looks like!
Share your masterpiece with us by emailing it to manettishremmuseum@ucdavis.edu along with your name, age and a sentence about it to include in our Community Gallery.
You can also tag us at #manettishremmuseum.