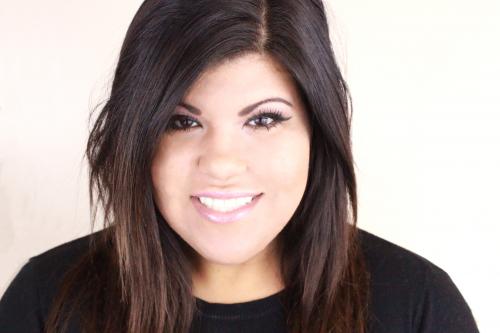 Haley is an enrolled member of the Muscogee (Creek) Nation of Oklahoma. She was born and raised in Billings, Montana. She has worked as a professional photographer for over 14 years. She began her career as a concert photographer at the age of 15. Her portfolio includes bands such as Nine Inch Nails, Buckcherry, Avenged Sevenfold, Puddle of Mudd, Theory of a Deadman, Shinedown, Breaking Benjamin, Sugarland, and many more.
After attending film school in Bozeman, Montana, Haley went on to work in the film industry. By the age of 20, Haley had worked on three feature-length films. She started as a Production Assistant then advanced to an IMDb-credited 2nd Assistant Director.
Haley holds a BA in Indigenous and American Indian Studies from Haskell Indian Nations University in Lawrence, Kansas, and an MA in Native American Studies from UC Davis. Haley is currently working on her Ph.D. in Native American Studies with an emphasis on Visual Sovereignty at UC Davis. Haley is also an Associate Instructor at UC Davis and teaches Filmmaking, Native American Literature, and Native American Studies.
Website: haleyrains.com
Instagram: thehaleyrains
Facebook: /haleyrainsphotography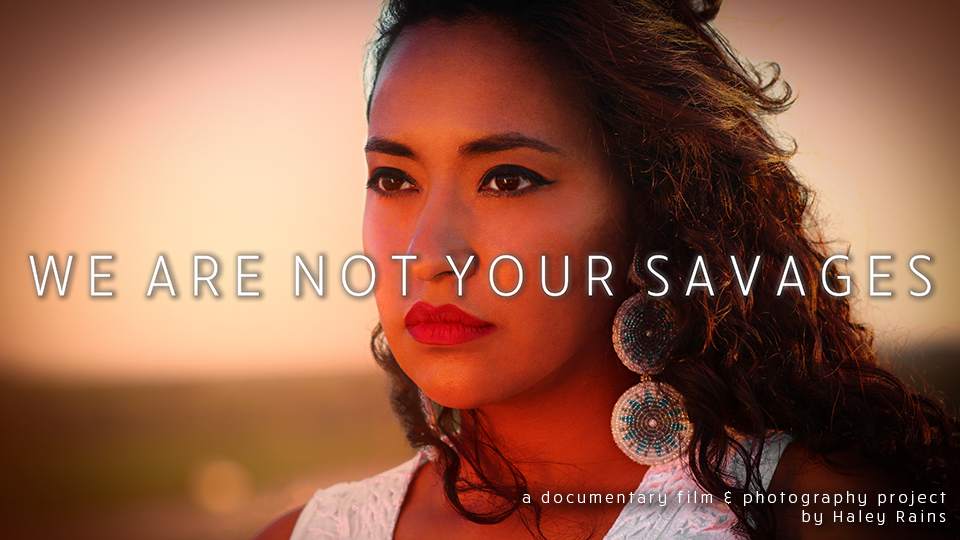 We Are Not Your Savages
Freedom, rugged individuality, courage, and adventure are the words most often associated with the American West today and in times past. Genocide, racism, displacement, brutality, and despair are more accurate terms to describe the West if you are one of its first inhabitants—a Native American. The myth of the American West and the romanticization and simultaneous vilification of its first inhabitants presents itself in many social constructs and narratives, including history, literature, fashion, film, art, and photography. When depicting Native American people in media and popular culture, non-Natives often present American Indians as savages, "vanishing" Indians, and impediments to American progress. Non-Native American filmmakers and photographers have established a model for depicting Native Americans, one which has become the standard for how non-Native Americans view indigenous people: horse-riding, feather-wearing, tee-pee-dwelling, mystical people of wild, unconquered territories.
We Are Not Your Savages pushes back against inaccurate, oversimplified depictions of American Indians perpetuated by non-Native American filmmakers and photographers and provides valuable insights into the life of modern American Indian people. We Are Not Your Savages includes photographs, interviews, and footage of contemporary Native American people highlighting their diverse, complex lives. Depicting Native American people in a more nuanced light allows non-Native American audiences to see a more multifaceted—more human—portrayal of Native American people, while also allowing Native American audiences to identify with the complicated, layered characters we see on screen and in photographs—a privilege, historically, we have been denied.
In creating We Are Not Your Savages, I have applied the decolonial practice of Visual Sovereignty, which can be defined as Native American self-representation in film, media, performance, and photography. The application of this decolonial methodology is key to bringing new perspectives to America's vision of the West by giving a voice to the Native American experience.
The following photo collection, which I have titled "A Good Day to Garden," is part of the photography component of We Are Not Your Savages. It features Christina Thomas (Northern Paiute/Western Shoshone/Hopi) and her son, Jace.
Photo(s)