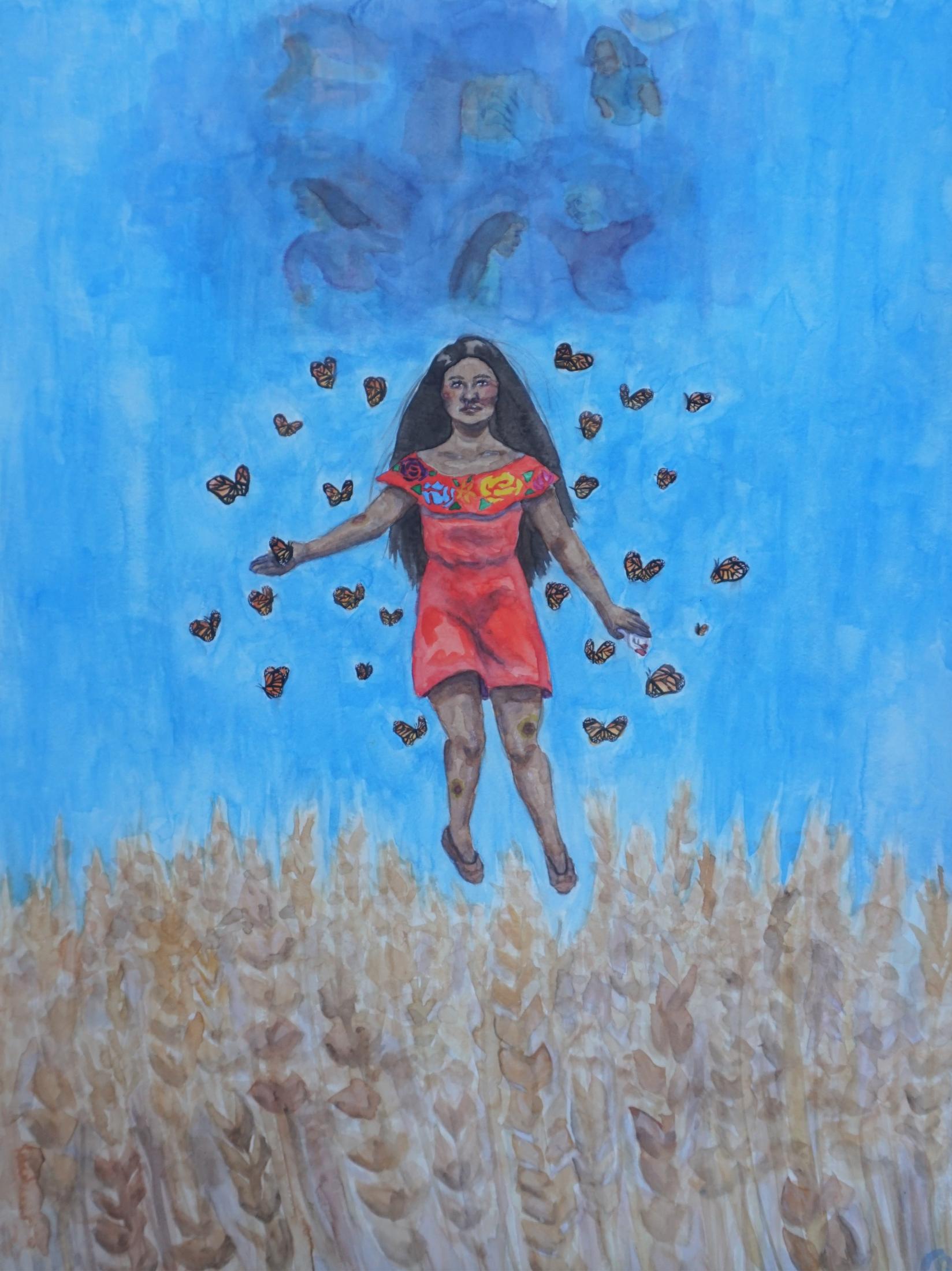 Within the past year, the global health crisis has revealed how racial, gender, and economic disparities are deeply embedded in the infrastructure of this country. Social unrest, in response to political upheaval and racial injustices, has rebuked these oppressive forces and ignited change to ensure survival for those at the margins. While survival defines existence as living in spite of difficulties, preservation is ensured through an active and continuous care of oneself. Self-care is a resilient act that prioritizes mental and corporeal well-being, rather than the hyperproductive expectations of neoliberal capitalism. Self-preservation begins with acknowledging that this system has a direct influence on our holistic wellness. The identification of systemic inequality and oppressive social institutions are at the root of self-care's radicalism. 
Curated by the students of AHI 102, Reflecting Self-Care explores radical self-care and methods of self-preservation as an essential part of our collective politics and well-being. How does the university uphold these systems of oppression? The exhibition evaluates on one level the institutional mandate of higher education, and on another level, visualizes a curriculum where self-preservation and collective care are manifested through sustainable environments of learning and healing. In conversation with Andrea Bowers's Education Should Be Free, the exhibition contemplates education that is free from a mentally and physically debilitating curriculum. By engaging in radical self-care, we envision alternative modes of higher education that begin with caring for oneself. Reflecting Self-Care gathers artworks by artists – Sheridan Chavira, Fiona Heenan, Paola Lagunas, Simone Leigh, Xelestiál Moreno-Luz, Mimi McMillan, Benjamin Qin – and the UC Davis community to model a space of healing and revitalization for the mind and body by encouraging responsibility for communal wellness. Accompanying the artworks is Reflecting Self-Care Radio, a curated SoundCloud of music, spoken word, and podcasts by Iguana Girl, Fiona Heenan, and Jamiah Bennett. The playlist alongside the artworks and the different components of the exhibition on the Events Plaza at the Manetti Shrem Museum and here online, carve out a space to reflect, heal, inspire and care.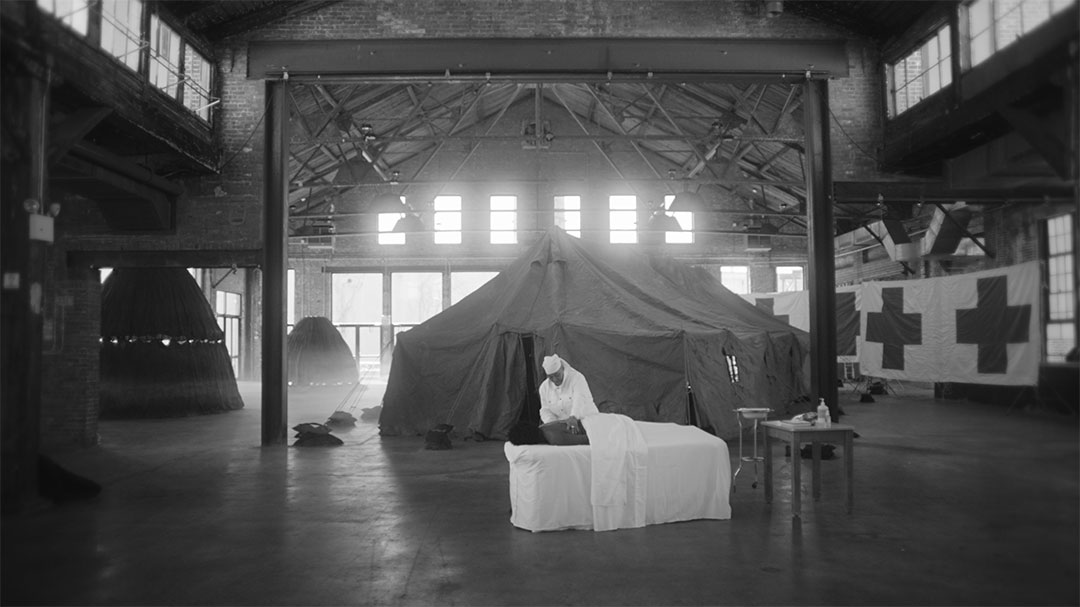 ---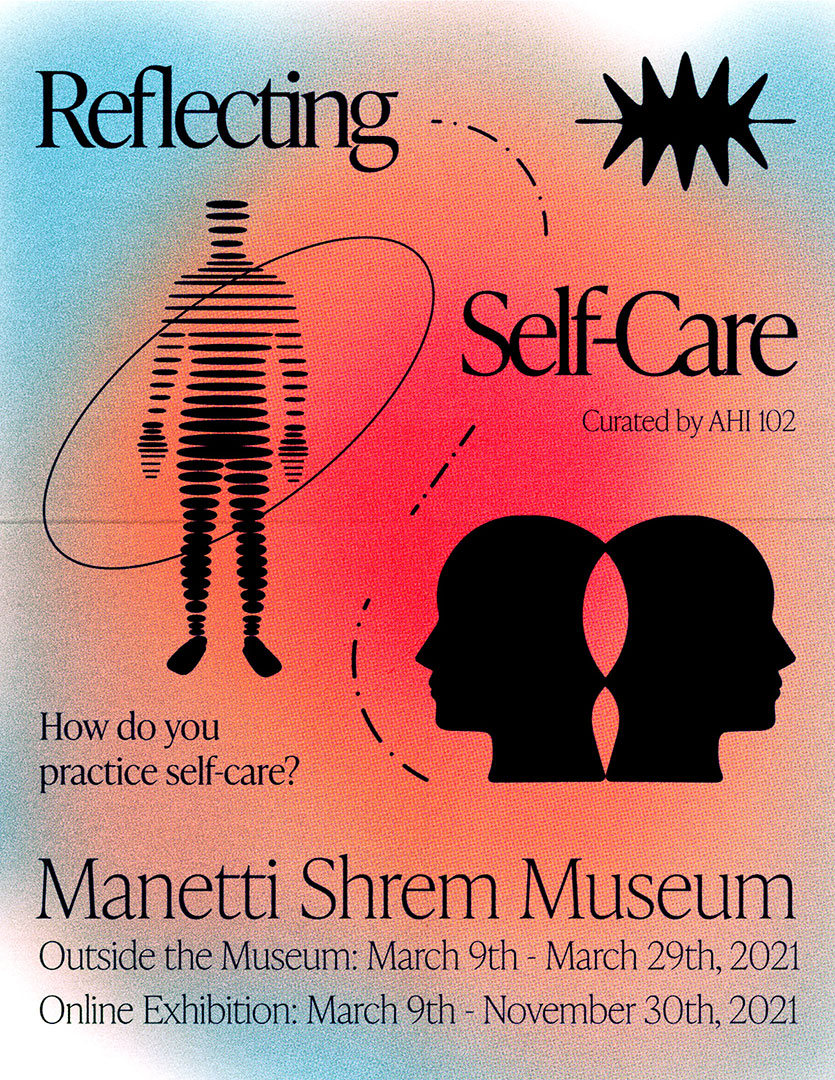 About Reflecting Self-Care Radio
Reflecting Self-Care Radio accompanies the artworks through a curated playlist of music, spoken word, and podcasts by Jamiah Bennett, Fiona Heenan, and Iguana Girl. Through meditative sound and educational content, this playlist in correspondence with art and the different components of the exhibition at the Manetti Shrem Museum and here online, explore self-care, inspire healing, and collective action.
Iguana Girl
Hello, this is Iguana Girl and you're listening to reflecting self-care radio.
Today I will be playing ambient music. Ambient music is a particular type of music without any proper composition, or formation. The wonderful thing about ambient music is that it's intention to form an atmosphere. This particular strain of ambient music is for meditation and reflection. I encourage you to play this episode and take a moment to relax your body and your mind.
Iguana Girl is a DJ at KDVS | 90.3 FM, you can find more of her shows in her Mixcloud.
Jamiah Bennett
At the start of Jamiah Bennett's spring 2020 semester at the University of Connecticut, she partnered with Marie Shanahan, journalism professor at UConn, to create a podcast on self-care practices for college students. After learning that the second half of her last semester in college would be done from home due to the COVID-19 pandemic, she had conversations with her peers that inspired her to slightly change the direction of the podcast she originally planned. Keeping in mind that self-care is more important now than ever, Bennett decided to repurpose the material she had already gathered on self-care practices so it could complement student stories about experiences they are having during the pandemic. Reflecting Self-Care features the last episode of "Expect the Unexpected", but the full show can be found on Spotify.
Fiona Heenan
Poem transcript:
My dad said to
Walk like you're going somewhere
And that's what I do
Even when I'm wandering
Left foot, right foot
I set foot into each morning
Seeing clearly every bird and outlet
Noting buttons on jackets
And words
between pauses
Buds and blossoms
Call me out to play
And it does not matter
That I didn't tie my shoes
Because there is so much to do
And I haven't even had breakfast
I remember how carefully
we dug up the root vegetables
Not wanting to unearth
Anything before its time
The earth's great secret
Gets told each season
And my favorite thing about myself
Is that I am the same every day
---
Reflecting Self-Care is curated by the students of AHI 102 led by Susette Min
Dorian Aguilar, Larisa Peñaloza Almazán,  Marah Carney, Andrea Cota, Lauryn Crum, Qinmi Guo, Rebecca Myers, Daisy Scott, Jane Seslar, Sarita Vindas, Shaina Whaley
Special thanks to the artists, participants of the survey, Art History program, Holly Guenther, Jenna Marie Blair, Randy Roberts, Brandon Annuzzi, Justin Marsh, Brett Snyder, Andrea Bowers, and Valerie Moreno