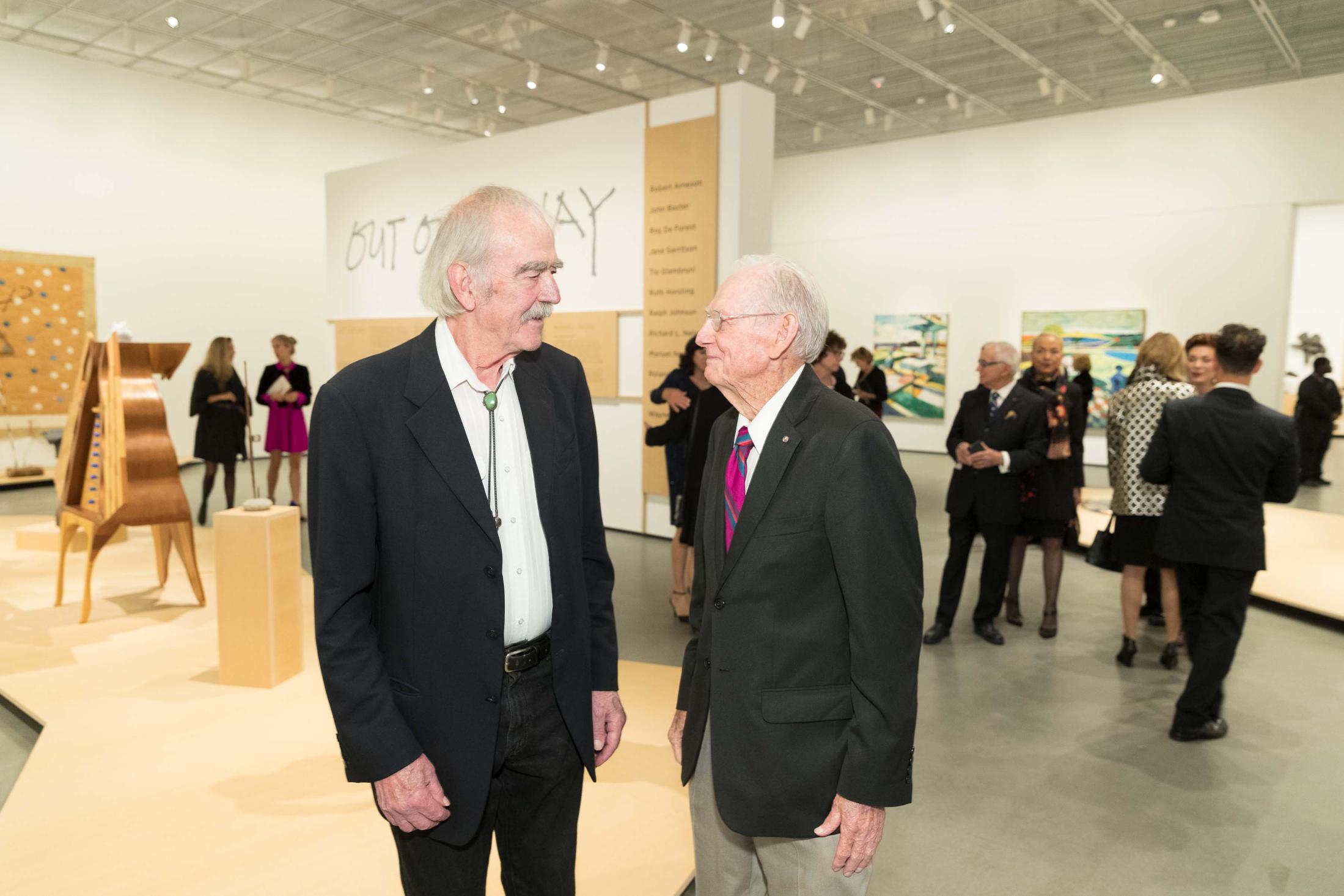 By Dan Nadel
The Manetti Shrem Museum honors UC Davis Professor Emeritus William T. Wiley, who passed away Sunday, April 25. A beloved artist and teacher to generations of artists in all media, Wiley was born in 1937 in Bedford, Indiana, and grew up in Richland, Washington, alongside his lifelong friends and fellow artists William Allan and Robert Hudson. All three enrolled at what is now the San Francisco Art Institute in the late 1950s. The pool of teachers, which included Elmer Bischoff and Frank Lobdell, was catholic in taste and rich in talent. There was not a dichotomy between abstraction and figuration, which resulted in a rich mix of ideas and styles. Wiley left SFAI with a master of fine arts degree. In the early 1960s, the University of California, Davis, was assembling a radical art department. He began teaching there in 1962, alongside colleagues including Robert Arneson, Roy De Forest, Manuel Neri and Wayne Thiebaud.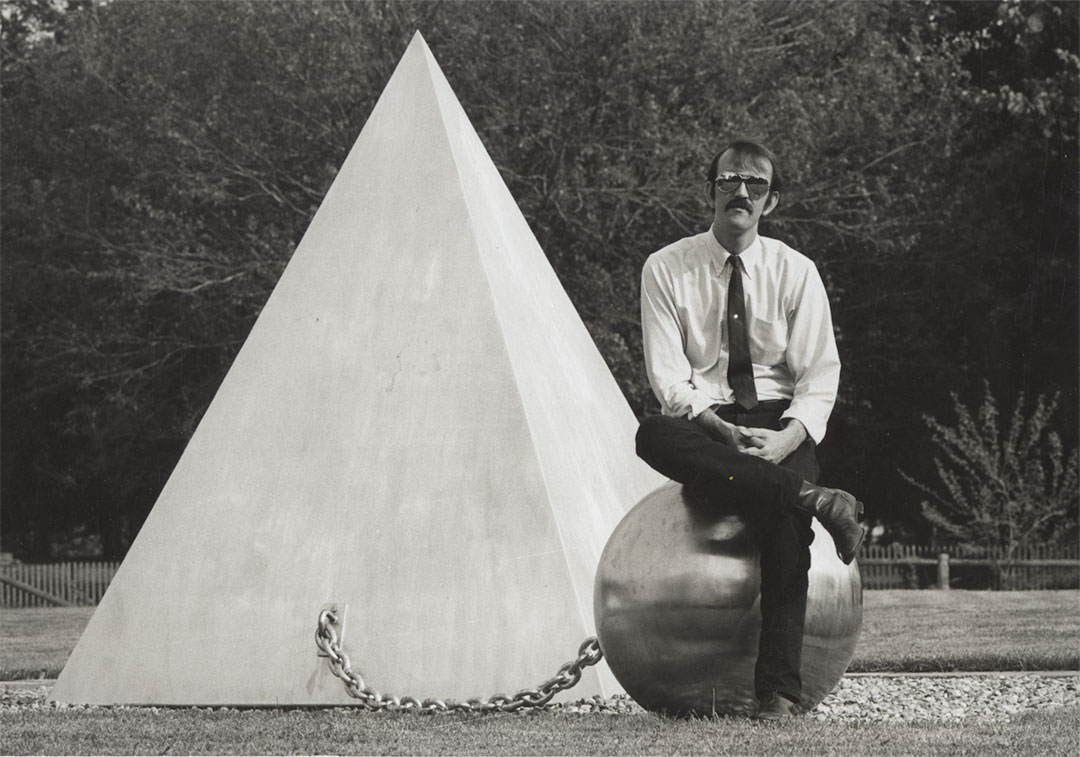 Among Wiley's earliest graduate students was Bruce Nauman, who arrived in 1964. Nauman embraced Wiley's use of rough, found materials, wordplay and life-is-art-art-is-life ethos, while Wiley took in Nauman's cerebral, proto-Conceptual approach to what an art object could be, epitomized in the younger artist's untitled fiberglass-and-polyester-resin sculptures. The two collaborated on the 1965-1966 Slant Step project — a landmark for conceptual art in California. The Wiley/Davis-Marin nexus in the mid-'60s was a magnet for young artists looking for unorthodox materials and ideas, among them Deborah Butterfield, Mary Heilmann and Stephen Kaltenbach.
Like his early influences Jasper Johns, Marcel Duchamp and H.C. Westermann, Wiley made drawings, films, paintings, sculpture and music dense with meaning and built by developing, recombining and cataloguing, in all media available to him, the decades-in-the-making elements of a visual vocabulary suffused with memory and emotion. Wiley exhorted himself and all those around him to "Support Your Local Enigma!" He embraced the big and inextricably linked questions of life and art, asked that we not resolve them, but rather find the beauty in the mystery, to walk in and make art from it. 
In the early 1970s, Wiley, together with fellow UC Davis faculty member Dan Snyder, pioneered Out Our Way, an interdepartmental performance series that brought students and faculty together for live events. Wiley was known as an unfailingly generous mentor and was still pointing the way to his beloved fellow artists until his passing.   
A featured artist in esteemed exhibitions including the Venice Biennale, Documenta and the Whitney Biennial, Wiley was most recently the subject of a traveling monographic exhibition organized in 2009 by the Smithsonian Museum of American Art. 
The Manetti Shrem Museum is proud to host his outdoor sculpture, The Gong, and in January 2022 will present an exhibition focused on Wiley's work in the 1960s. We send our condolences to his beloved family.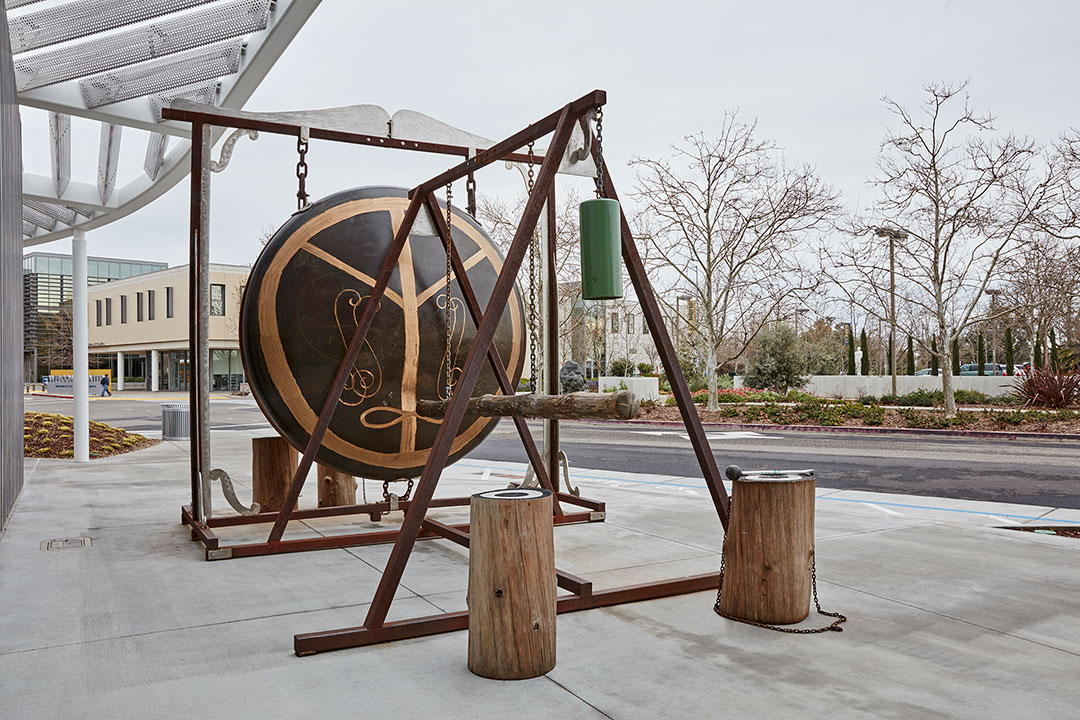 Dan Nadel is the curator-at-large at the Manetti Shrem Museum, and curator of the upcoming William T. Wiley exhibition. Read his remembrance of Wiley in Artforum, and a 2019 article exploring the quietly radical nature of Wiley's holistic artmaking also in Artforum.