A Walk Through Landscapes Both Real and Imagined
A Walk Through Landscapes Both Real and Imagined
By Dan Nadel
I first saw the Central Valley at dusk about two years ago to this day. My plan was to take a look at the Manetti Shrem Museum's Fine Arts Collection and try to hatch an exhibition idea. As I approached Davis in the ochre sunset, I was shocked by the patchwork of fields and deltas all around me. Was I in the right place? I had no idea this California existed. My stroll through the collection in person and later in the depths of the museum's database convinced me that I had to continue the journey, out along Putah Creek, into the golden croplands and eventually back to the museum to assemble an exhibit about this place. What began as a ramble became the museum's first in an ongoing series of exhibits from the collection. Landscape Without Boundaries: Selections from the Jan Shrem and Maria Manetti Shrem Museum of Art was on exhibit July 14–December 15, 2019.
How could I resist these artists in and around Davis, among them Robert Arneson, William T. Wiley, Wayne Thiebaud and Roy De Forest, who represent a singularly vital mix of approaches to the idea of the landscape in art? Encouraged by their environs and artistic exemplars, unpersuaded by Modernist theory and deeply invested in individual expression, the UC Davis artists and their peers exploded the idea of the landscape to great, productive and unique effect.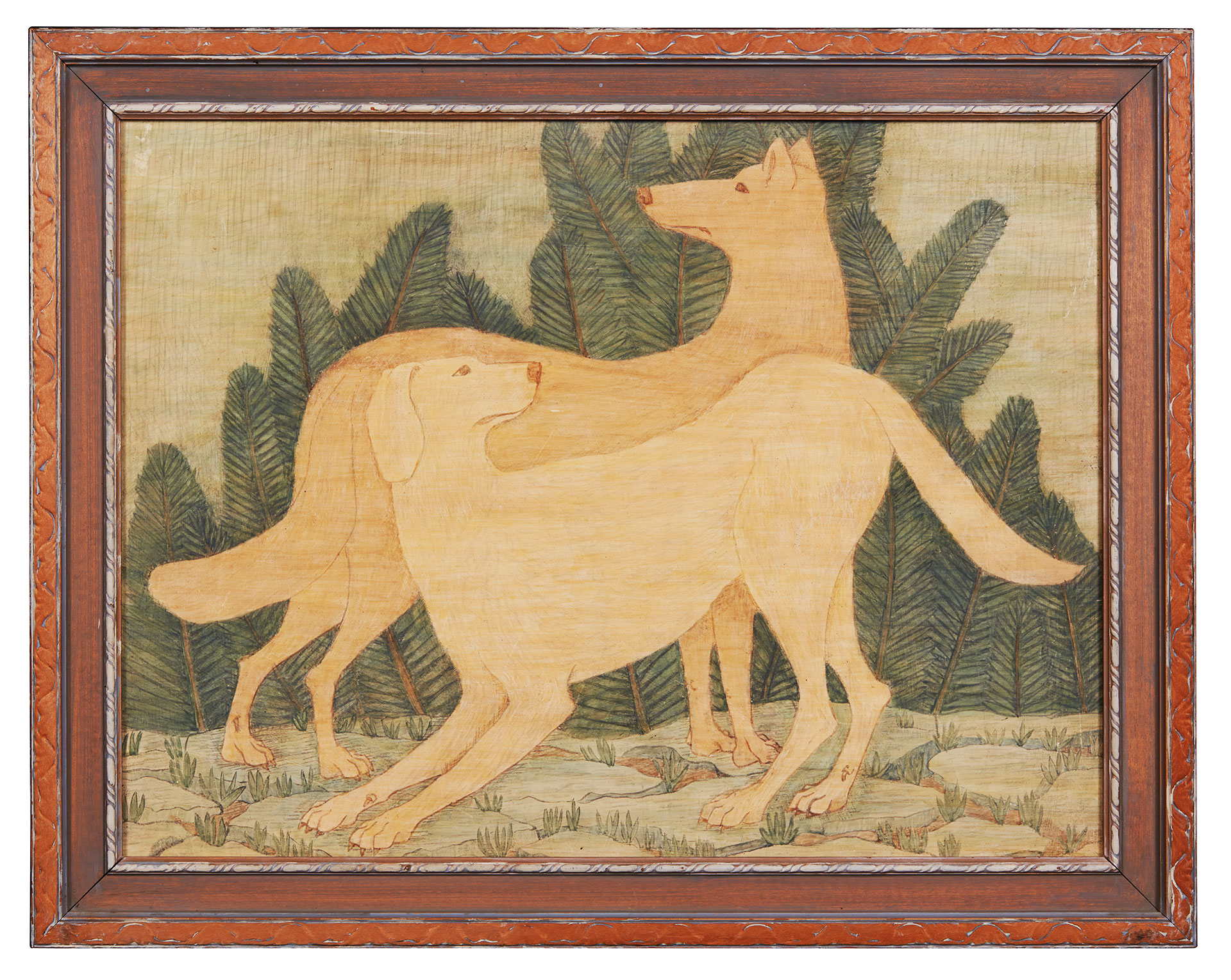 The unique mix of unblemished nature, agriculture and industry in the Central Valley, Delta and the North Bay regions forced the artists who worked and lived in those regions into an awareness of, and daily interaction with, the environment. Many of the artists moved to the area for precisely that experience, but also because San Francisco itself, even in the 1950s and '60s, was difficult to afford. Many artists in the museum's collection, including Jeremy Anderson, Judith Linhares, Carlos Villa, Joan Brown and Franklin Williams, were influenced by both the California School of Fine Arts ethos of the 1940s and '50s, which encouraged a heady mix of mystical faith in art and observation-based abstraction, and concurrent exhibitions of Surrealist and Oceanic art at the San Francisco Museum of Art and the de Young, respectively. This cultural and environmental brew allowed a strong footing for a representational mode of art making disregarded in other art capitals. Elmer Bischoff, who taught many of these artists and is represented in the Landscape Without Boundaries exhibition by two scene-setting drawings of unmistakably Bay Area locales, was one of a handful of instructors and artists in the area who sought to bring together abstraction and representation via rigorous explorations in paint.
In the Central Valley, the idea of landscape could expand to contain all manner of paint handling, such as Professor Emeritus Roland Petersen's thickly impastoed canvases that equalize air, grass and objects alike. Professor Emeritus Wayne Thiebaud's depictions of the Delta and Central Valley, despite their seeming veracity, are fictions built from a robust toolbox of geographic observation, season-based coloration, classical geometric forms and a sense of spatial drama. For all the seeming familiarity of the subject, these paintings do not employ a customary perspective, but rather have a flattened picture plane, which throws off any attempt at a conventional spatial read.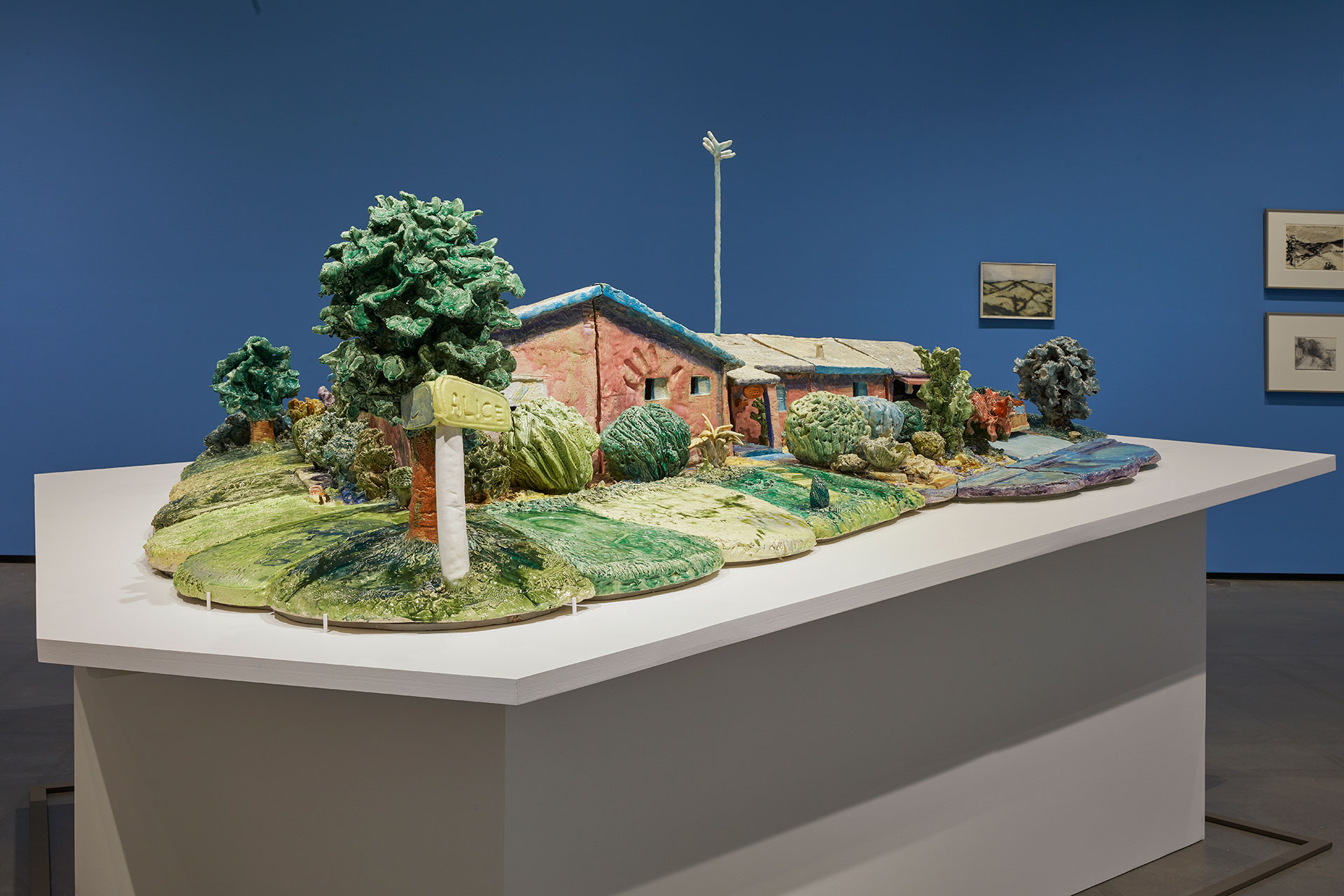 Other artists utilize the landscape to map connections between their surroundings and their psychic excursions. In Rim Rats Cabin, William T. Wiley inserts his alter egos, Rim Rat and Sir Rot, into a typical, if invented, Marin County site like those Wiley himself traversed. This is a place for wandering, revelation and history. Sir Rot, we learn in this drawing, is but a "shadow of himself," his form following the terrain. He's on his way to Rim Rat's cabin. Interpreted broadly, Wiley is visiting himself on a rainy day—he's in search of further understanding, both in the land around him, and in himself. While Wiley discovers himself in the hills, Arneson's The Palace at 9 a.m., uses his uniquely Northern California suburban home (which could only exist in the landscape Bischoff and others have rendered) to examine his identity as father, artist, provider and homeowner. The artist rendered his home as an uncannily foreshortened ceramic color space replete with all the signifiers of 20th century Americana, right down to the street sign and basketball hoop.
Surrealism exerted an influence as well, not only by those, like Ruth Armer, Lee Mullican and Inez Johnston, who encountered the movement firsthand, but also by artists using the formal structure of mountains and valleys of landscape painting, or cartographic mode of maps as the basis of flights of invention that lead toward fantastically imagined spaces. Bruce Conner invented an alternative identity and made his landscapes out of collaged accumulations and dispersals of detritus from the same kind of one-color engravings that Surrealist Max Ernst employed. Punning on his training and the ethos of the 1950s, Professor Emeritus Roy De Forest called his map-like paintings, which emerged at the end of that decade, "all over landscape painting." But instead of a horizontal expanse of painterly marks, De Forest delineated fields, streams, meadows, lakes, mountains and unnamable but distinctly land-based formations with meandering skeins of color, calligraphic lines and even the odd pointing finger. He does not differentiate between abstraction, figuration and ornamentation – it is all simultaneous and decentralized.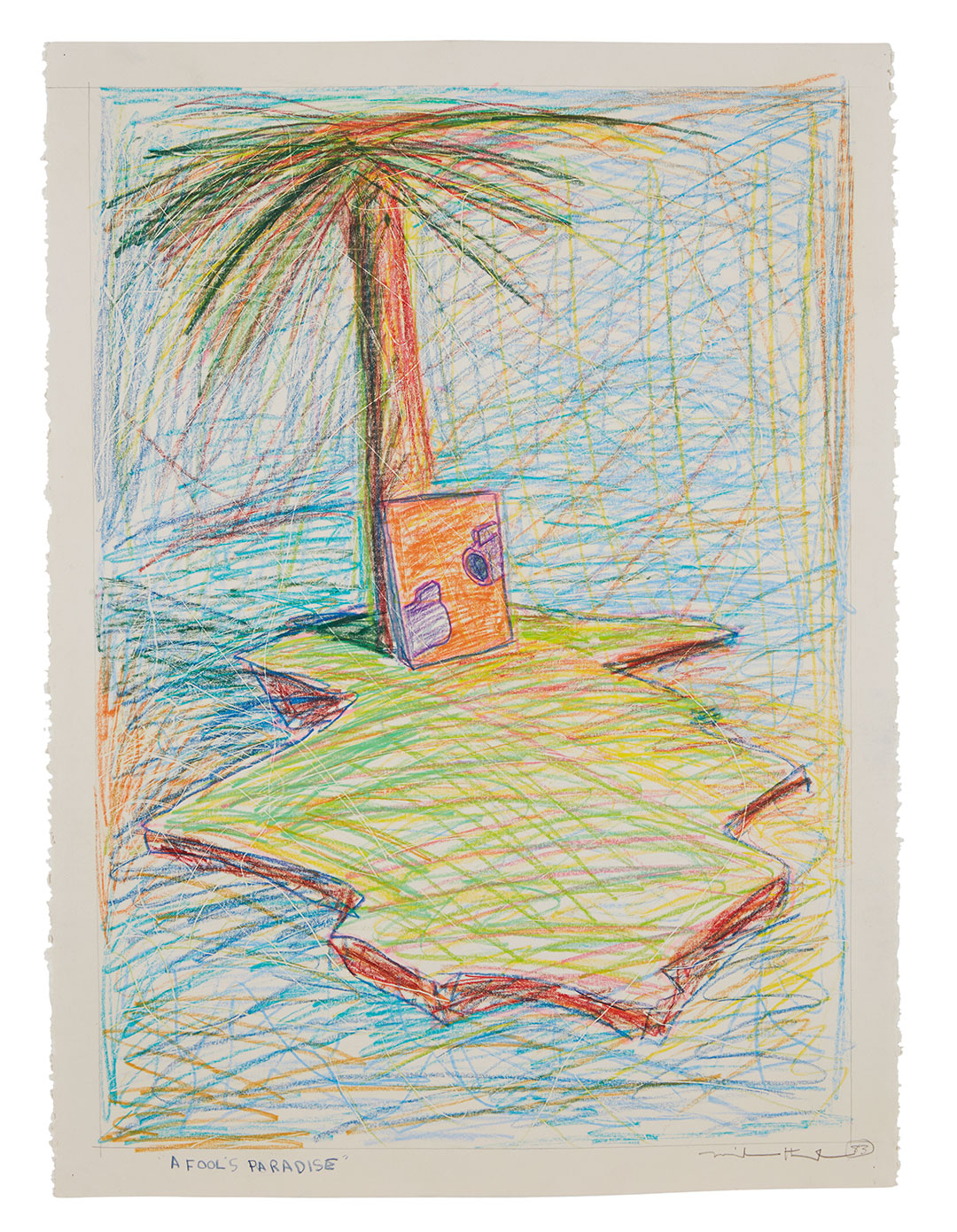 Thus far, the landscape we've been strolling through has been an aesthetic, psychological or spiritual subject to engage with. But it is also, to say the least, embedded with a fraught history. Jaune Quick-to-See Smith uses the genre as a site for symbols rooted in her heritage growing up on Hupa and Nisqually reserves, subversively paired with the lyricism and graphic strength of artists including Mark Rothko and Paul Klee. Her work draws us in with its beauty and then reveals the contested landscape, and the violence and desecrations that underlie any discussion of land in North America. More generally but no less powerfully, Professor Emeritus Mike Henderson uses the cliché "desert island" trope as a container in which to explore his perceptions of societal ills and differences—highlighting the inevitable co-existence of beauty and violence—the beauty of the earth beset with the ills of violence, particularly in San Francisco, where the artist lived for decades.
The multiplicity of approaches to a single subject is the ethos of personal-vision-as-primary-inspiration, a philosophy which encouraged community, if for no other reason than an urge to find like-minded colleagues. The artists understood that their approaches were not commonplace or necessarily accepted by either the general public or by the East Coast critical establishment, and so they took active roles in collecting and preserving the work of their peers. This activity fostered an unusual openness amongst local collectors, which grew to encompass non-traditional and outlier art as well. This runs from "amateurs" to "outliers." Fay Nelson, for example, studied with Reginald Marsh at the Art Students League in New York, and maintained, but did not exhibit, her artistic activities for much of her life while married to Richard L. Nelson, founder of UC Davis' art department. The nearby gallery The Candy Store was a locus of activity and a place from which some of the museum's collection was sourced, including little-known names such as Don Reich, as well as untrained artists such as Joseph Yoakum.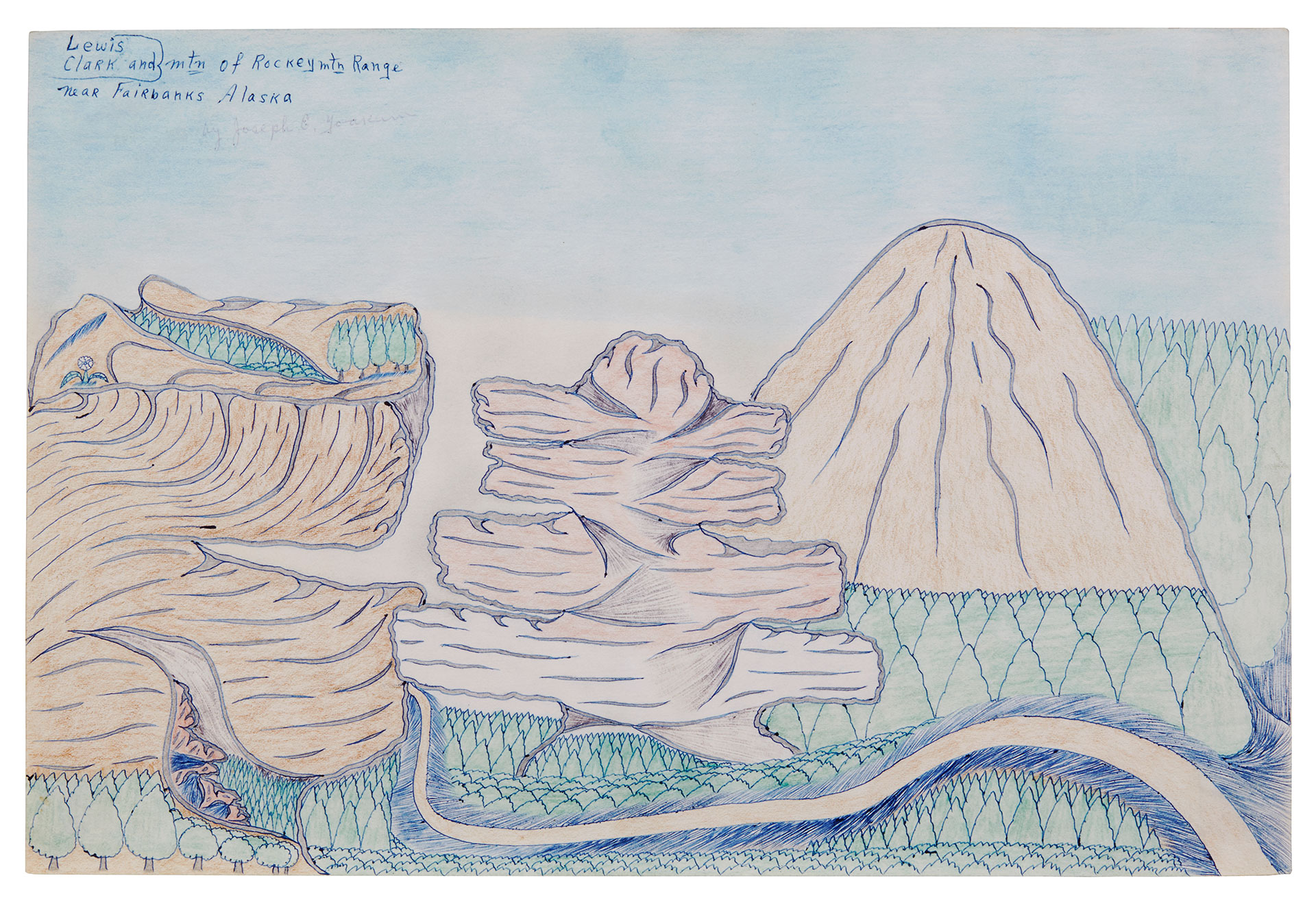 The effect of Yoakum's artwork, always classified in some way as "other," on Northern California art has yet to be charted, though the fact that it found champions in Davis makes sense, given the region's historic openness to alternatives to modernist dogma. The openness and democracy, as well as mutual support of the artists in and around Davis, is largely responsible for the shape of the museum's collection. It is focused enough that a walk through it can show us the ways in which painting, sculpture and drawing addressed the Northern California landscape in the years after World War II. Collectively, this is artwork that seeks the depths of the human spirit and luxuriates in the paradise of the ordinary hillside. It is profoundly attuned to being alive, in nature, at any time.
---
Dan Nadel is the museum's curator at large. He is the editor of the forthcoming book Peter Saul: Professional Artist Correspondence, 1945–1976.