August 28, 2020
Manetti Shrem Museum's Diversity, Equity, Accessibility and Inclusion Mission
We make an ongoing commitment to confront systemic racism in the Manetti Shrem Museum's 

culture and practices by understanding the fraught history of museums and breaking down 

barriers to diversity, equity, accessibility and inclusion.
Introducing interACT: A Space for Community and Conversation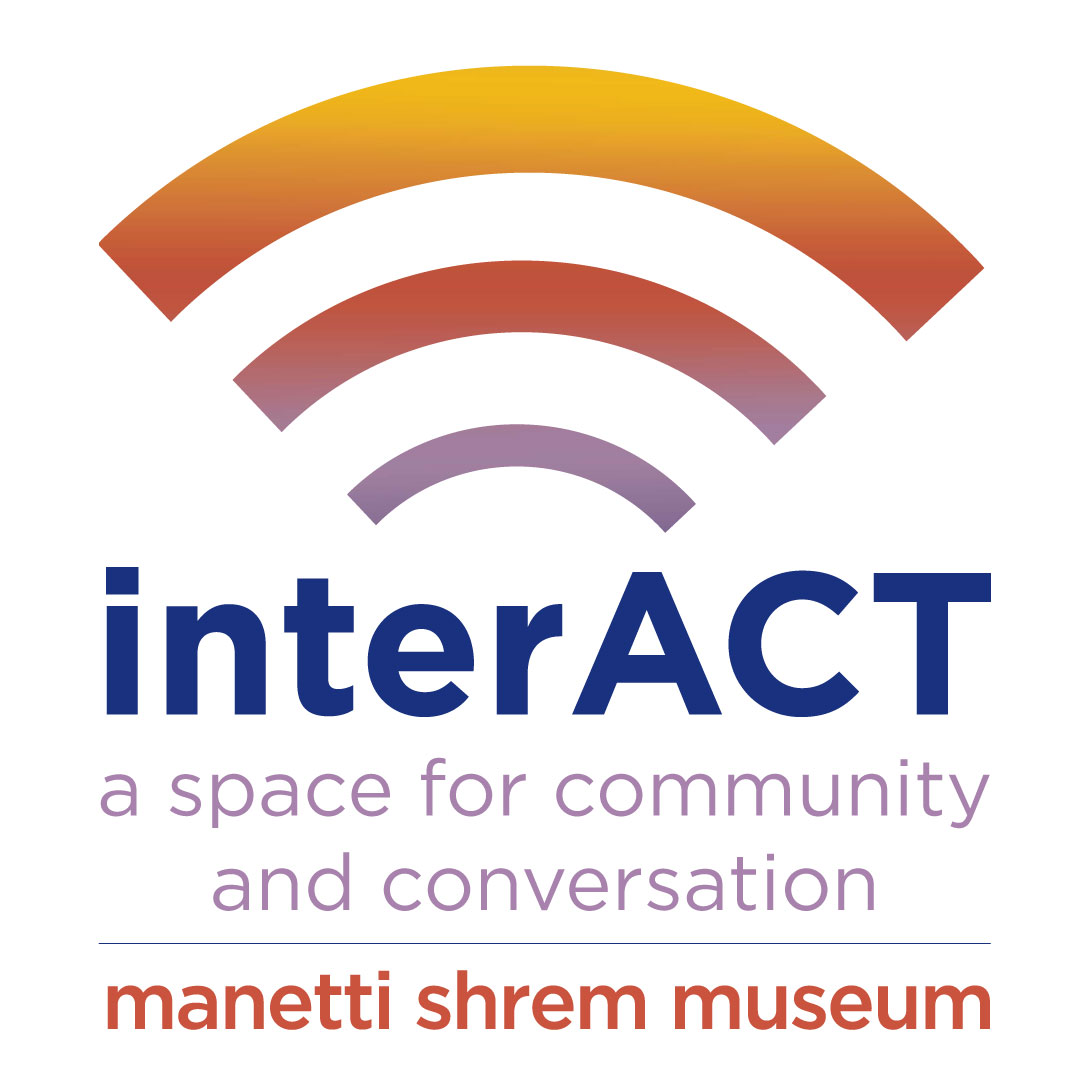 In this time of intense change and heightened dialogue, the Manetti Shrem Museum is committed to being a "third space" where conversation and connection can happen. With the UC Davis campus in a state of reduced operations, the museum is offering its Zoom webinar platform, interACT. We invite campus community groups to utilize this new resource for amplifying BIPOC (Black, Indigenous and People of Color) voices through virtual gatherings with museum staff support.
To learn more or sign up, download our interACT PDF.
June 12, 2020
A Shared Commitment from the Manetti Shrem Museum
Along with our UC Davis community and the nation, we continue to mourn the deaths of George Floyd, Tony McDade, Ahmaud Arbery and Breonna Taylor, and protest the ongoing violence against Black people. At the same time, we are grappling with how each of us can best serve as an ally to our community, and what actionable form that takes for the Manetti Shrem Museum. We are deeply committed to the work of dismantling structural racism, and have begun taking steps to change the racist and unjust structures we are a part of.
Last week, we reprinted Chancellor Gary May's powerful statement in lieu of our usual weekly newsletter to amplify the message of his lived experience and our commitment to fighting racism. The profound words of other campus leaders who spoke along with Chancellor May during June 2nd's Community Moment of Silence also resonated deeply with us. Vice Chancellor Renetta Garrison Tull charged us to "Reflect. Learn. Plan. Act." And Kayton C. Carter, director of the Strategic African American Retention Initiative and Center for the African Diaspora Student Success, asked us to "look beyond the moment" to achieve lasting change.
We continue to stand with Chancellor May and our colleagues in affirming our support for Black lives and building a more inclusive world and community. We also recognize that to only affirm that support and stand in solidarity with those seeking justice is not enough. We acknowledge the important concerns, criticism and comments expressed in the last week — both internally and externally — questioning what actions the museum will take.
Beyond statements or social media posts, we know that we must all commit to and embody the change we want to see for it to be realized. The Manetti Shrem Museum opened in 2016 with a mission to inspire new thinking and the open exchange of ideas through its exhibitions and programs, with a particular emphasis on serving students and the university community. One of our most fundamental purposes is to create space for dialogue, raise up voices that need to be heard, and promote the free and civil exchange of ideas. This is at the heart of our mission, and we have much more work to do in this area. We will look critically at how we can do better.
Museum leadership and staff have been engaged in listening and reflecting this past week, and are developing a considered plan of action to hold ourselves accountable to our mission and to do our part to address the racial inequities that have plagued our society and institutions for much too long. We do not know all the answers, or even all of the questions. We welcome your input.
In alignment with our commitment to Reflect, Learn, Plan and Act, we are currently engaged in the following steps and in the spirit of transparency, will share updates as we continue this work:
We have established an internal working group to coordinate all museum initiatives related to work around understanding and eliminating structural racism in our institution. These efforts will be undertaken with campus and community partners.

We are offering the museum's webinar platform, including technical and event production support, to amplify Black voices. We have begun work with academic and campus community partners to make this resource available.

We have made a commitment to diversify the artists we exhibit, and the perspectives we present in our public programs. We are re-examining our current slate and will continue to share progress with you.
We understand that ensuring that diversity, equity and inclusion are central to the museum's mission and operations will not be fast or easy. But undertaken with open hearts, minds and self-reflection, it will move the museum closer to true inclusivity and diversity. To create lasting change, we commit to looking deep within ourselves and working in partnership with our community, not just now but beyond the moment in the days, months and years ahead.
The Manetti Shrem Museum Team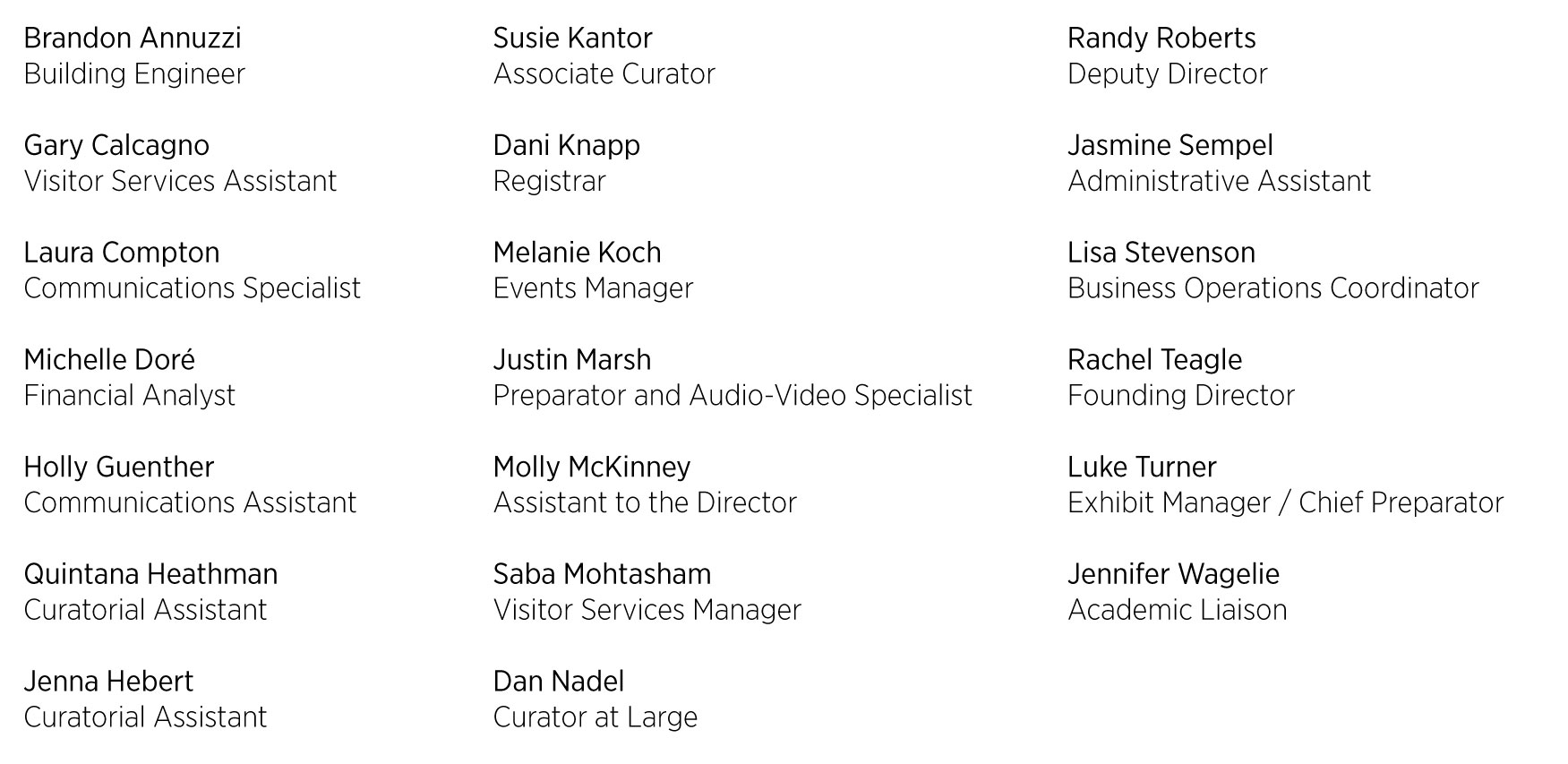 Campus resources