A self-described "explorer artist," Julie Bozzi likens her process to that of an anthropologist, gathering and collecting ephemeral elements of American culture. Her paintings require a keen sense of observation, of noticing and capturing the commonplace details of our lives: sheds on the side of the road, hay bales bundled and ready for use, the shapes and sizes of breakfast cereal. This practice stems from lessons learned early in her career from Wayne Thiebaud, particularly the way he impressed upon his students the need to look at everything around them rather than simply imitating the past. Just as importantly, Bozzi shares his delight in rendering that world. She rejects what she has described as the angst of abstract expressionism — still the prevailing artistic style at the beginning of her career — opting instead for a quiet joy in figurative painting.

Her work in the collection of the Modern Museum of Fort Worth, American Food (1980–1992), was a decade-long project cataloguing, in clay, the American vernacular through everyday foods, beginning with a reproduction of all breakfast cereals being manufactured at that time. Specimens were classified as if they were part of a scientific collection. Instead of elements of the natural world, however, Bozzi captured the byproducts of American life and culture, a theme prevalent in all of her work. Whether through food — such as her notebooks featuring mouth-watering treats for various holidays — or the quintessentially Davis landscape of hay bales and solitary sheds, Bozzi records the way we, as humans, mark the world around us.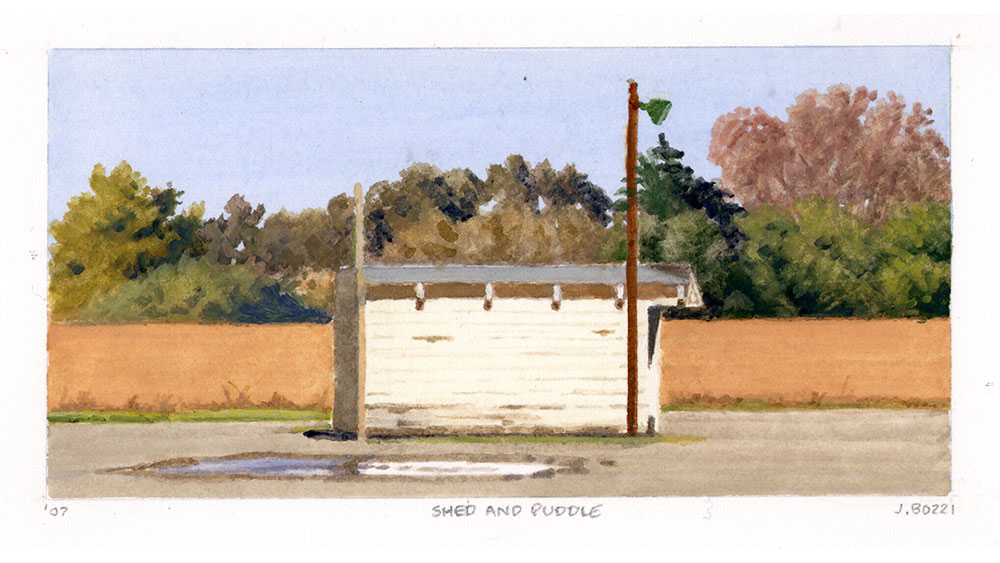 The group of four haystack paintings in the exhibition are studies of the effects of light at different times of the day, and as such record the passage of time — but also the passage of a certain way of life. She views these paintings less as landscapes and more as artifacts of a constantly changing world — what she calls "roadside anthropology."
At the same time, Bozzi is also looking back to art history, particularly paintings like Jean-François Millet's The Angelus (1857–1859) and The Gleaners (1857).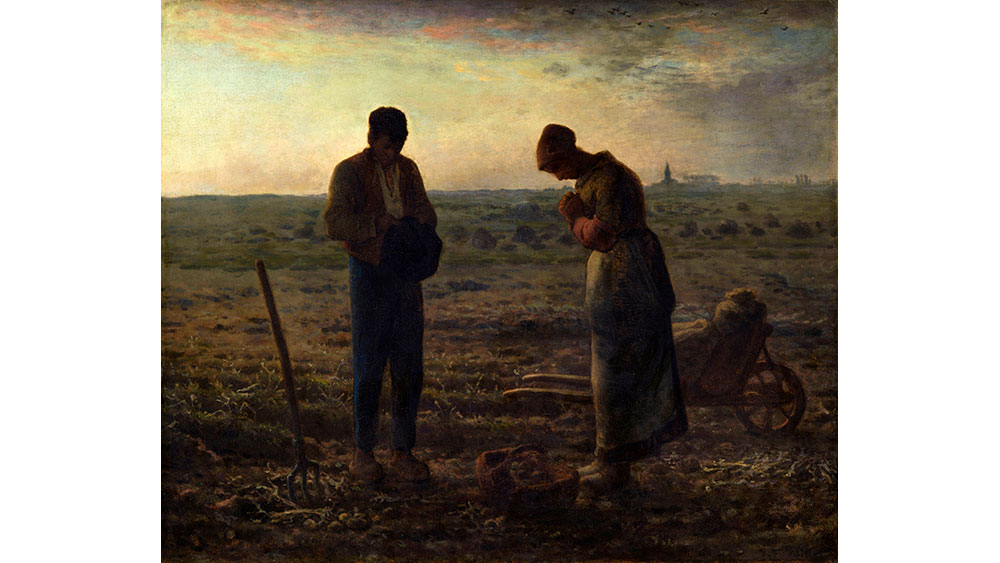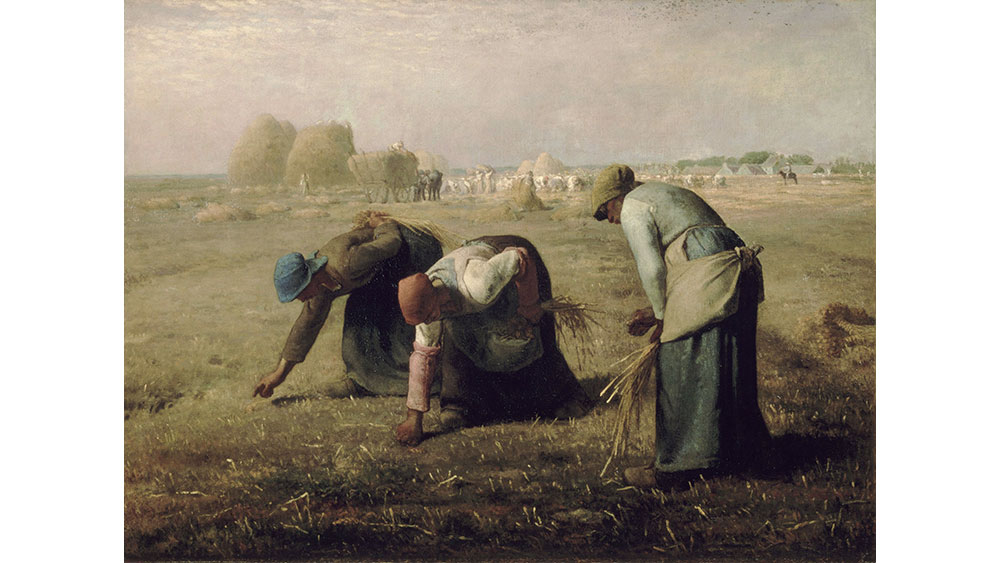 While Bozzi's work lacks human figures, it does not lack a human presence — she is keenly interested in the signs of human existence and manipulation of the landscape. The hay bales signal nature, but also the human labor required to take that form.
In creating these hay stacks, Bozzi was also re-creating the feeling of being in that particular landscape — with the crisp, Central Valley sunlight. It was the work of re-creating that feeling that inspired her to return to Davis when she was awarded the John Simon Guggenheim Memorial Foundation Fellowship in 2005.
Susie Kantor, Associate Curator